Hoverboards and hoverboard brands operate in somewhat of a contentious industry that was once plagued with poor quality and potentially dangerous products. Thankfully, times have changed and the best hoverboard brands now produce quality hoverboards that are safe and certified.
Feel free to skip ahead to each of the hoverboard brands below:
Who are the best hoverboard brands?
In addition to the research we conducted when putting together our list of best hoverboards for kids, we spent many hours researching the different hoverboard brands, their reviews, customer satisfaction and independent research to bring you this list of the best hoverboard brands. Our list is a result of combining dozens of reviews from the hoverboard experts and reducing them to down to what you see below.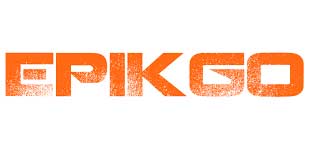 1. EPIKGO
You will always catch the EPIGKGO brand in most, if not all, list of best hoverboards on the internet. So, what makes one of the best?
The EPIKGO hoverboards are made by a team based in Silicon Valley. They make sure that their line of products is equipped with the newest and safest technology (UL2271 and UL2272 Certified). Also, their hoverboards are designed to be able to travel over grass, dirt, sand, water.
Not to mention, EPIKGO hoverboards are self-balancing—a winning feature.
It is considered as one of the fastest hoverboards in 2021. The EPIKGO Classic Series hoverboards have an average range of 10 miles with a top speed of 10 mph. While the Sports Plus and Premier Series have a maximum range of 12 miles and a top speed of 12 mph.
No products found.
Of course, this strapping speed comes from its tough built and powerful engine. Its hoverboards are equipped with 400W dual motors. It can ride up steep slopes from a minimum of 15 degrees to a maximum of 30 degrees depending on what type of EPIKGO hoverboard you have.
The EPIKGO Classic Self-Balancing Scooter alone is a real beast with a two-hour fast charging.
Read More: Best Electric Scooters 2021

2. Razor
Razor is deemed a reputable company, most especially when it comes to hoverboards. Its line of products is called "Hovertrax".
Just like EPIKGO, its hoverboards are safety-guaranteed as well (UL 2272 Certified); carrying carries the tag line, "safety first, fun next." It takes pride in being the first brand in the United States to receive the UL 2272 listing for safety.
Razor innovates hoverboards both for kids and adults to enjoy. It has quite fun-looking designs, especially its LED lights.
The Razor Hovertrax 2.0 is identified as the brand's bestselling hoverboard. The same also consider the model as one of the best self-balancing hoverboards in the market right now. It is equipped with the EverBalance Technology which allows the board to level the standing platform all on its own even when you are not mounted on it.
No products found.
Razor dubs the Hovertrax 2.0 as "Nirvana on wheels". While Forbes identified this model as the "Best Hoverboard with a swappable battery."
Aside from being swappable, its 36V lithium-ion pack is rechargeable as well. So, if you have a second battery packed, you won't have a problem riding along the Hovertrax for more than an hour—as per charged battery is equivalent to up to 60 minutes of continuous use.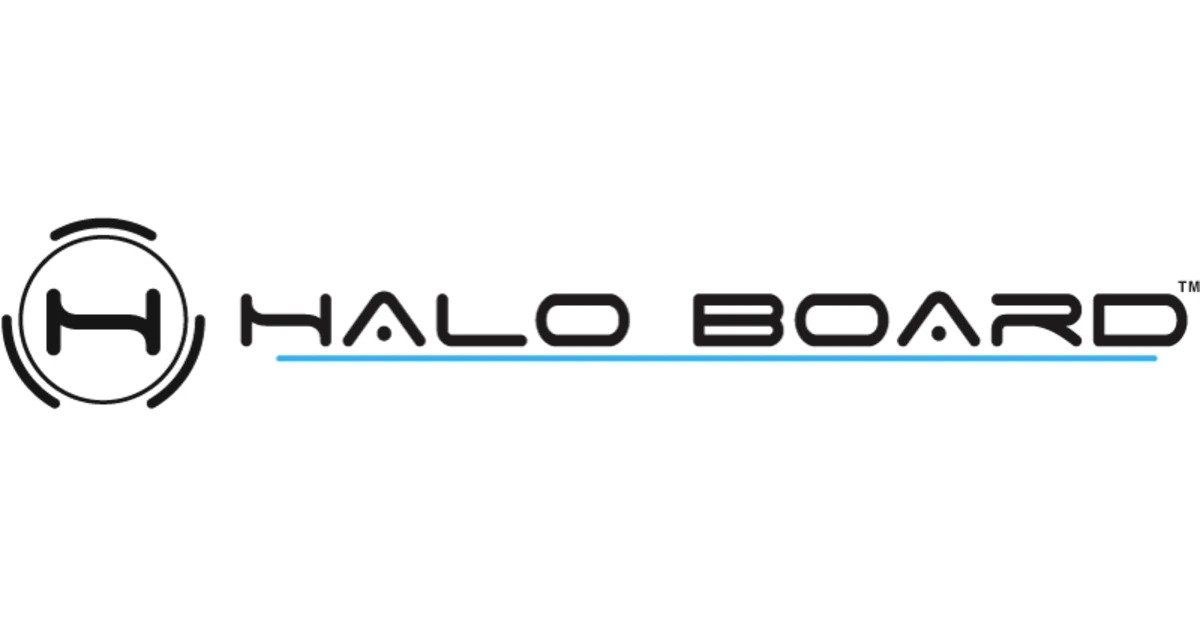 3. Haloboard
This brand's hoverboard product line is called the Halo Rover. Right now, it only offers the Official Halo Rover X with four editions: Black, Blue, White, and Pink.
It has been identified as the "best of the best" by some reviewers. It actually carries the banner of the "Ranked Best Hoverboard 2021" on its product landing page.
Some say it's comparable to EPIKGO—our #1 in this list.
Just like EPIKGO, the Halo Rover has a range of 10 miles with a top speed of 10mph. While the body itself looks like a monster ready to face the storm. The wheels are equipped with 8.5" rugged "Indestructible Never-Flat Tires" with a serious power of 800W dual independent motors.
Riding through snow, mud, or dirt won't be too much of an issue, as it has "Halo Wings" that'll protect your board from all that damage-prone substance. So this hoverboard is the pick for those considering an off-road trail.
You can purchase the Haloboard Halo Rover here.
The charging time is around 2.5 hours which is only decent because it does run for up to 2 hours per charge. And, not to mention, its battery is UL certified.
It also has built-in Bluetooth speakers, so you can enjoy your ride with your favourite soundtrack. And, it has a paired mobile app that tracks your distance, battery life, map your ride and even turn your Rover on and off—talk about being high-tech.
Lastly, learning to ride the Rover is made easy with its three training modes: Beginner, Normal and Advanced, and, top it off, being equipped with a ride-assist technology, which allows the hoverboard to stay upright when powered on.

4. Swagtron
The Swagtron brand is a favourite pick in best hoverboard lists. It has been dubbed the "Best Heavy-Duty" &  "Best Off-Road HoverBoard" by reviewers, with more accolades found on the listing page on its official website.
Swagtron actually offers a wide-ranged variety of hoverboards that'll fit your needs and preference. Want one with a BlueTooth feature? Or boards that are best for kids? What about for adults? Or are you looking for an off-road type? They have it all.
No products found.
On their website, you can actually filter your selection based on what you need, which makes it easier when narrowing down the models that'll fill your satisfaction—even those that are app-enabled; Swagtron seems to have it all.
Swagway LLC's Swagtron was actually the first hoverboard product line to receive Underwriters Laboratories (UL)'s UL2272 certification. And this was in 2016 when the hoverboard industry was plagued with issues since its introduction in 2013.

5. Gotrax
If you are looking for affordable hoverboards, then you might want to check out the Gotrax brand. It has hoverboard models that are only at least $100.
With the Gotrax SRX Pro, which is around $250 (while most all-terrain/off-road models are more than $400), you get an all-terrain hoverboard with 8.5" inch tough rubber tires. It already has an Engage Self-Balancing mode and BlueTooth speakers—features that high-end hoverboard products also posses.
Although it's a bit slower than the others with only 7.4 mph maximum speed and a range of 7.5 miles. But that can be good enough considering you can ride through tough trails with sand, dirt, or grass.
It is also UL2272 certified so safety is definitely not compromised with this extremely affordable brand. It packs dual-motor power of 500 watts and a 36V battery.
It is also equipped with LED lights to help you guide your travel. Looking at it, it won't like it's under $300. Its design looks like it can be mistaken as one of the high-end ones.
One of its most affordable models, the Edge Self Balancing Hoverboard is well rated on its official Gotrax product listing page. It definitely looks like a hoverboard that kids will like.
Users are leaving off reviews such as the best gift for their kids, or that it's great for beginners. One noted that it has "the same performance as a $500 hoverboard.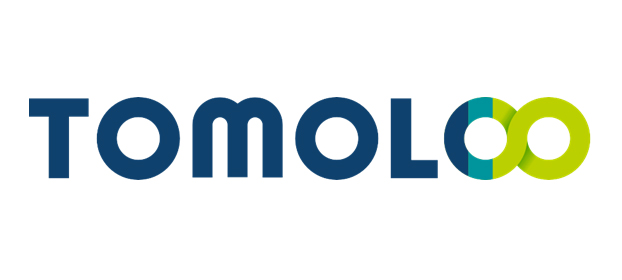 6. TOMOLOO
The Tomoloo Hoverboard has been awarded as the Best Hoverboard for Kids by many publications and we have to agree.
What makes Tomoloo one of the best hoverboard brands?
For one, all of its hoverboard models are UL 2272 certified. It takes pride in being one of the first enterprises for passing the US UL2272 certification.
No products found.
Second, it has a wide range selection of models with fun designs, as it incorporates the play of LED or RGB lights which is why it's great for kids. Even the colours of each hoverboard are fun to look at. There's definitely a variety that not all brands offer.
But, of course, there's also the sleek black designs (Its V series) that are suited for young adults.
Third, most, if not all, of its products are equipped with the BlueTooth speaker futures. Others have the paired mobile app which is a luxury feature, along with the BlueTooth availability.
Fourth, the amazing play of RGB lights. Although there are models without this feature, like the Tomolo 6.5" Hoverboard.