Netflix is a spectacular service that, once adopted, many people can't let go of. It provides an endless supply of movies and television shows, both new and classic, at the click of a button. You've almost certainly already heard of Netflix and have probably been loving it for years now. What you might not be aware of is the fact that Netflix gets the licenses for different films and television shows in different countries. What this means is that a show that's available in Switzerland might not be available in Australia. A show that you can watch on Spanish Netflix might not be accessible on American Netflix.
A quick solution to this new information is to activate a VPN service that will allow your computer or tablet to inform Netflix that you are somewhere you're not. A VPN will also help keep your data safe by encrypting your information and relocating your IP address (meaning this is something you should probably be doing anyway). If you have a VPN set up, you can quickly alter your digital location to suit whatever show you're trying to watch.
The following will explore some spectacular television shows that are available around the world but not in the United States of America and accessible with a Netflix account and VPN service. Once you start searching through foreign Netflix options, you might find that you discover a whole treasure trove of shows and films from your childhood and early adolescence, as well as some wickedly cool newer films and movies from around the world.
Friends
Pivot! Nothing quite captures the feelings of the 90s like Friends. All ten seasons of the show are available on a fair few Netflix locations, including in Canada, United Kingdom, and Australia. Getting access to Friends is only the beginning. Soon you'll be spending cozy hours in 90s New York City with a lovable bunch of misfits that can't seem to get things to work in all categories of their life at the same time. You'll be shouting at Ross and Rachel to get over the problems and admit that they're in love and begging Monica to let the group rest for a minute and hoping someone gives Phoebe a hug because though she acts tough, she needs it. And when you're feeling all the feelings, you can watch Joey and Chandler make light of the situation, and suddenly you're back to laughing.
Schitt's Creek
Nothing is more comfortable than Canadian humor (Canadian comedies are basically like a bowl of macaroni and cheese in television format), and Schitt's Creek is the epitome of Canadian sensibilities. Take a load off and enjoy some episodes of Schitt's Creek—a story about a very wealthy family that loses everything and ends up living in the small town of Schitt's Creek, where a lovable host of country folk are doing their best to ease the family into their new life. Warm and witty, this show has all the feel-good morals family sitcoms used to have while feeling modern and fresh. The show has a magical ability to effortlessly switch between hilarious moments and soberingly wise gut punches.
Brooklyn Nine-Nine
Brooklyn Nine-Nine is a brilliant comedy about a police force in Brooklyn that can't quite seem to get things right. Laugh out loud funny, the show centers around detective Jake Peralta (played by Andy Samberg), who is great at his job, so good in fact that he doesn't ever seem to need to try. He takes pride in his nonchalant attitude and goofy hijinks but gets a rude awakening when the precinct gets a new commanding officer who has strict rules he wants to be followed. Suddenly, Jake realizes he's going to have to give it his all, maybe for the first time in his life. This show is basically The Office mixed with a crime television show. You're welcome.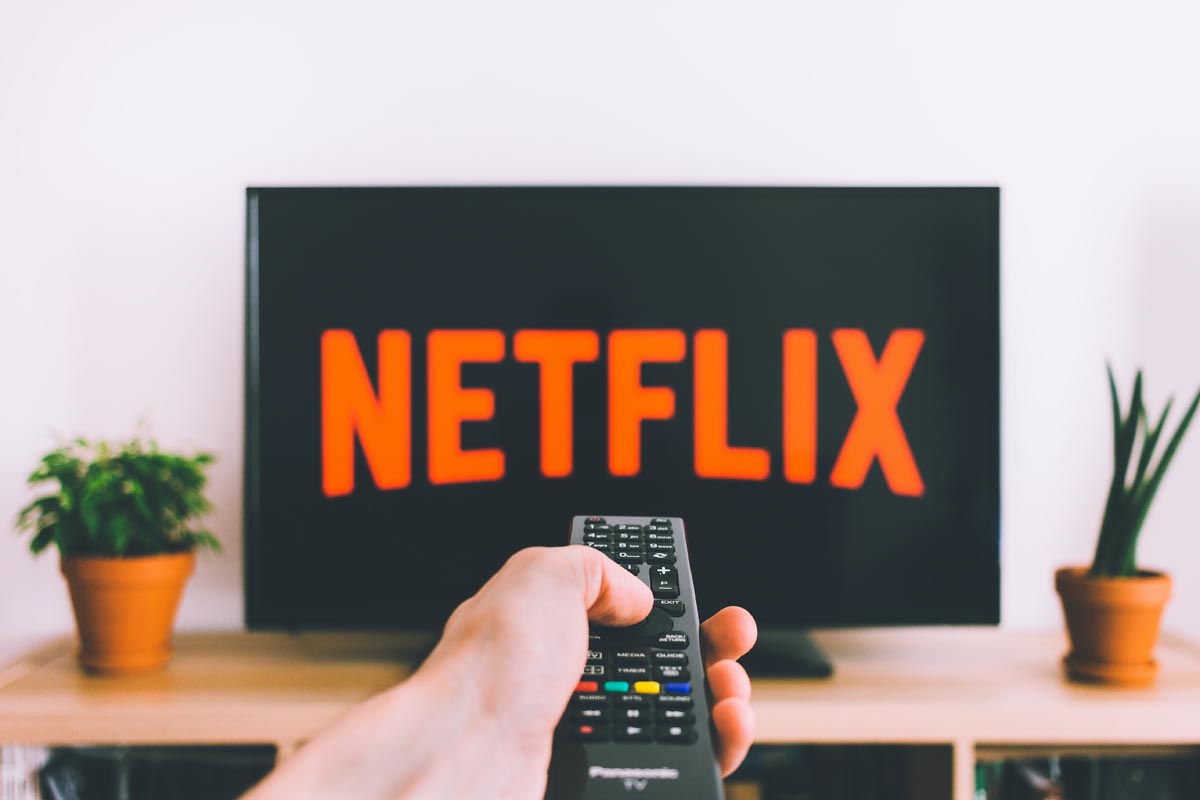 The Fresh Prince of Bel-Air
You remember this show. Another 90s throwback, The Fresh Prince of Bel-Air, has all the heart and all the humor you need to get through any rough moment in life. It was the start of Will Smith's epic career and involved him playing Will: a rough and tumble kid who grew up in West Philadelphia and is sent to live with his wealthy aunt and uncle in Bel-Air after he gets into too much trouble.
The above list of shows is by no means exhaustive. There are literally hundreds of new films, television shows, and miniseries available if you start to search foreign Netflix holdings. If you spend a bit of time searching, you're sure to discover some old favorites and some new gems. One of the best parts is that the Netflix algorithm, which recommends shows to you in an eerily perfect way, still works under a different IP address, meaning you can spend twenty minutes scrolling through Belgium's Netflix and seeing what's suggested for you based on the things you watched on American Netflix.