One of the worst nightmares for business owners is for someone to break into their place of business. There are many consequences as a result of this – not only companies can suffer severe financial loss, it will also cause emotional distress to any employees who may become afraid of being targets of crime.
For this reason, it is vital that you take the necessary steps to increase the levels of security for your corporation. Doing this is an investment, and should be seen as a priority to avoid the potential costs of being targeted.
In this article, we will discuss top ways to easily secure your workplace to ensure it is as safe as possible for everyone who works there.
Security Doors
One of the best ways to prevent people from breaking into your place is to install a good quality security door. Security doors are much sturdier than standard doors, and they will ensure that potential criminals do not break them down with a simple kick. These doors are created with maximum security in mind, therefore they do not have removable hinges and they come with stronger locks than you could usually get.
Security Officer
Having someone physically guarding your building significantly decreases the chances of criminals targeting it. You can have someone there during the day as well as at night when the office is closed. It is commonly known that thieves are more likely to act at night when there are fewer people around as well as less visibility. Hire someone that has appropriate experience and qualifications in security and can act appropriately in the case of an emergency.
Install CCTV
Having surveillance equipment and software in place may deter potential lawbreakers as they know their chances of getting caught will increase. Simply seeing cameras around the building may make criminals think twice about their actions and decide not to target your workplace. The security pros over at thespystore.com.au suggest investing in a range of different equipment to increase your workplace's level of security, including cameras and GPS trackers. Some of these tools enable you to monitor what is going on with your phone and you get an alert if someone tries to break in. This will help you to take the appropriate actions to manage this, such as calling the police immediately.
Employee Screening Policy
Depending on the size of your team and workplace, there may be many individuals working from the office. It is crucial that you have an impeccable employee screening policy in place so that all background checks are conducted. You should know if an employee has a criminal record and if so, what their convictions are. Although it will be completely up to you whether you are happy hiring someone despite their previous criminal behavior, it may not be ideal having an employee work for you if they have many convictions for acquisitive offenses or breaking and entering.
Employee Access Control
Access to your workplace should be limited as much as possible. All employees should have their own picture ID and have this clearly displayed at all times. Access should be granted with a code, that only employees have or with their own personal card. This helps you manage who comes in and out of your place. If an employee leaves your company, always cancel their cards and change codes to ensure that they no longer have access to the building.
Visitor Policy
External visitors may be attending your workplace for a variety of reasons. If this happens, it is important that you have appropriate policies in place. They should not be allowed in without a visitor's pass and without signing into the building to give the reasons why they are there. Visitors should also be in the presence of a member of staff at all times.
Train Your All Members of Staff
Training all of your staff members is crucial so that they better understand the role they play in ensuring the security of your workplace. They need to be aware of how they can support the company to be safe and how their daily actions can contribute towards a breach of security, whether that is physical or virtual. Employees will need to know the process behind losing their card, for example, or how to manage visitors in the building.
Verified Alarm System
Another top way to make sure your workplace is protected is by investing in a verified alarm system. These systems will generally get triggered once someone breaks into the premises. The alarm will go off and potentially spook the wrongdoers and they will also automatically alert the local authorities and yourself.
Secure and Protect Technological Devices
When we think about security we often consider the appropriate measures to prevent someone from breaking in, although it is crucial that you have an IT specialist ensure that your virtual data is also protected. All printers and laptops should be protected with passwords and anti-hacking software, and you can invest in GPS trackers for laptops or mobile phones if these hold sensitive information, so that you can know their location in case someone steals them.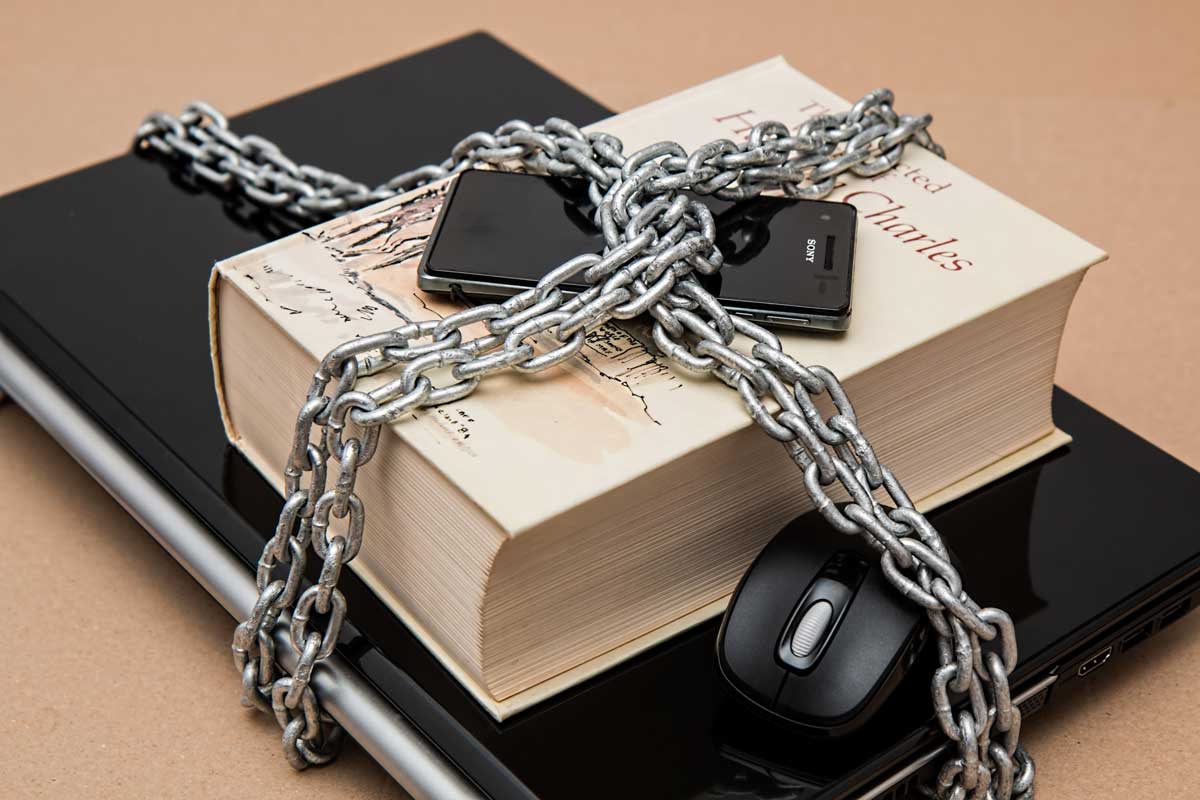 Knowing that someone can break into your place of work can cause a lot of distress for you and your employees. Make sure to apply some of the top ways discussed above to easily secure your workplace and relieve some of the anxiety you may feel associated with this.