While arguably not as widespread as Razer or Steelseries, Turtle Beach has been a driving force in the gaming headset industry for more than a decade now and has become synonymous with premium quality and functionality.
CHECK TODAY'S PRICE HERE: See at Amazon
Turtle Beach Stealth 600 Gen 2 Review
Design & Build -

7.1/10

Features -

8/10

Sound Quality -

8/10

Mic Quality -

7.9/10

Battery Life -

8.5/10

Comfort -

7.4/10

Total Value -

7.9/10
Turtle Beach Stealth 600 Gen 2 Review Summary
If you already own the original, then you'll probably want to steer clear of its updated younger brother. They're almost exactly the same after all, save for some tighter button and microphone placement.
But if you're new to the Stealth 600, you'll be treated to a stylish-looking gaming headset that not only sounds amazing in both video games and music, but also perfectly supports console connectivity whether it's a PS4, Switch, or even an Xbox One. Its Audio HUB software may be negligible, but at a hundred bucks, the Turtle Beach Stealth 600 Gen 2 is easily one of the best wireless gaming headsets at its price range.
Pros
Eye-catching design
Terrific sound quality
"Superhuman Hearing" is a cool feature
Solid microphone
Reasonable price
Works great with consoles, even next-gen ones
Lengthy battery life
Cons
Plastic build may not be as sturdy as metal ones
Disappointing software support
Subpar noise isolation on both the earcups and the mic
Wireless latency is a little high
With the second generation of the Turtle Beach Stealth 600 wireless gaming headset, the brand seeks to add some subtle improvements to its predecessor, while maintaining the snappy looks and top-notch audio that fans loved so much about the original. Is it worth upgrading if you already own the previous generation? And can it stack up against today's best mid-range headsets without some significant upgrades? Those are just a few of the questions we're looking to answer in this Turtle Beach Stealth 600 Gen 2 review.
Can't stick around for the whole review? Just click on any of the links below to jump right to that section:
What is the Turtle Beach Stealth 600 Gen 2?
While it has always been a tech company geared towards audio devices, Turtle Beach began making waves in the video game industry when it shifted its focus to crafting gaming headsets back in 2005. In recent years, the brand has become increasingly more involved in the eSports circuit, sponsoring pro teams and using their feedback to improve their peripherals.
The Stealth 600 entered the scene in 2017 as the first gaming headset capable of connecting to the Xbox One wirelessly while also providing players with excellent audio quality, a "Superhuman Hearing" mode, and above-average battery life. These same qualities make it great not only for gaming but for work too. And it's pretty to look at, with a hip design that doesn't oversell its gaming status and wouldn't look too out of place in the streets or the office.
Its second generation was released earlier this year and is near-identical to the first, except for button positioning and a tweak to the microphone design. As a mid-ranged gaming headset, its price tag of $99.99 isn't bad, putting it in the same range as the fantastic Razer BlackShark V2 Pro but with the significant advantage of being wireless.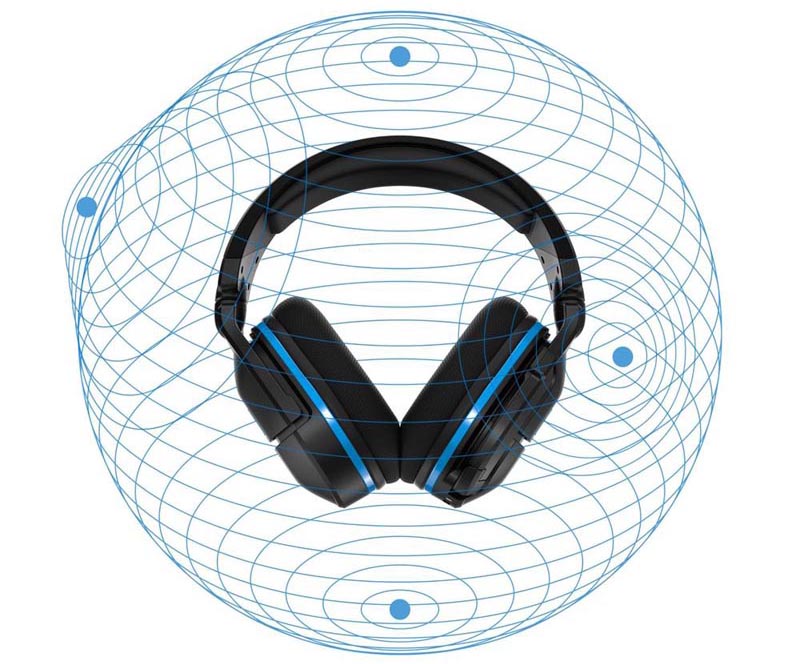 Features
Connectivity
The Stealth 600 connects wirelessly to your PC and PS4 via a small USB dongle or directly to your Xbox One via Xbox Wireless if you buy that particular variant. Be warned, however, that it does come with a fair bit of latency that floats somewhere in the low 100s – a rather poor characteristic to have for a gaming headset.
Battery life
While its creators only promised up to 15 hours of battery life, in reality, it's actually a lot closer to the Steelseries Arctis 7's and Razer BlackShark V2 Pro's exceptional near 24-hours of continuous usage.
Noise Cancellation
This headset doesn't come with any active noise cancellation and its isolation is fairly mediocre as it struggles to drown out moderately loud voices around you and is completely unable to block out lower frequencies like car sounds.
Accessories
Turtle Beach didn't pack much into the box beyond the headset and its cables aside from a stylish brand sticker that you can slap onto your CPU case or laptop.
Software
The Stealth 600 is supported by the Turtle Beach Audio App but, unfortunately, it does little more than provide the peripheral with updates and allow you to manage the volume of prompts.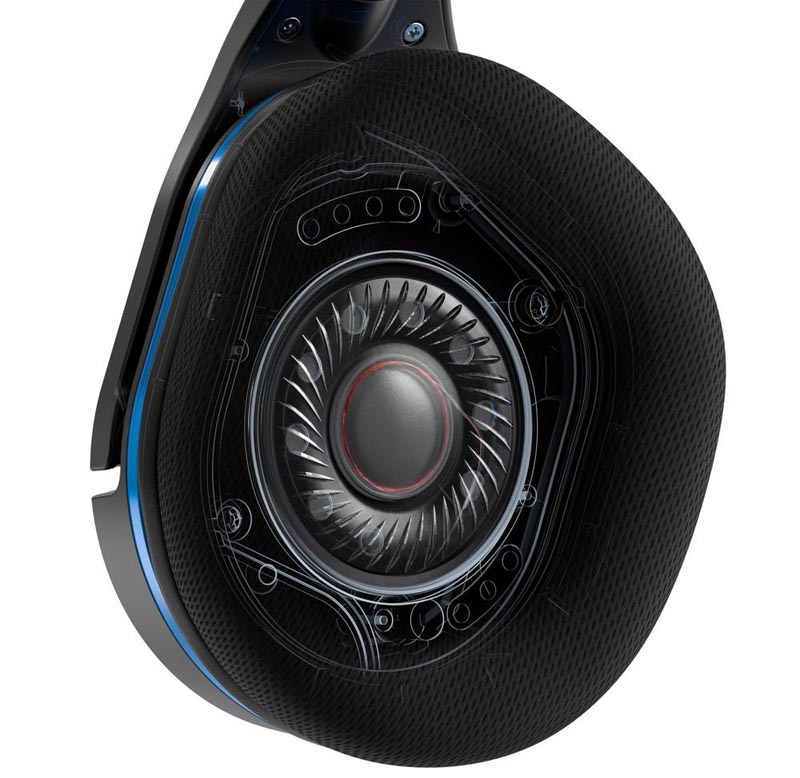 Sound Quality
If there's one thing the Stealth 600 does well, it's sound quality. Its bass profile is wonderfully accurate, with lower frequencies sounding loud and clear, though it doesn't add the kind of extra kick that you'd expect from a gaming headset so deeper sounds like engine revs and shotgun blasts can seem a little underwhelming.
The mids sound equally as fantastic, as vocals and highlighted instruments sound full and precise, although bassier instruments may sound flat on account of the headset's subdued bass profile.
Stellar trebles round out the Stealth 600's remarkable audio quality, with no presence of muddy playback and vocals sounding satisfyingly distinct. Sibilants are also properly levelled so you shouldn't expect any shrill sounds disrupting your listening experience.
The headset's "Superhuman Hearing" mode isn't revolutionary by any means, but it does a good job of individually highlighting all the sounds that you're hearing which could come in pretty handy during competitive games like PUBG, CS: GO, and Warzone.
The Stealth 600 features great microphone recording quality that renders your voice very accurately, albeit slightly restrained. Its noise isolation, on the other hand, could use some work, as it has a tough time blocking out even moderate ambient noise. You'll probably want a quieter environment if you're going to voice chat with this headset.
What's it like to use?
Using the Turtle Beach Stealth 600 is as easy as plugging USB dongle into your PC or PS4 and pairing the headset. It's easier for the Xbox One (assuming you bought that variant) and smartphones since all you have to do is switch on the peripheral and connect to the device directly. It's even prepared to connect to the next-gen PS5!
he Audio Hub software is very straightforward, though that's mostly due to its limited functionality. All it really does is update your headset and let you adjust the prompt volume. No equalizers, presets, or anything of the sort. For a company as seasoned as Turtle Beach, their app is a huge letdown.
Controlling the Stealth 600 is nice and simple. It only has four controls: the power button, EQ presets button, volume wheel, and mic wheel. The power button has the secondary function of controlling the headset's "Superhuman Hearing" mode, while the EQ button lets you cycle between its standard tuning and bass, treble, or vocal amplifiers. The microphone flips out from the side of the earcup and has a nifty flip-to-mute feature that automatically silences it when you fold it back up.
The headset is quite comfortable, with generous amounts of padding lining both the earcups and headband. Its grip is a little tight on the head, but in return feels stable enough to walk around in without shifting too much. Just don't expect it to fare too well while working out.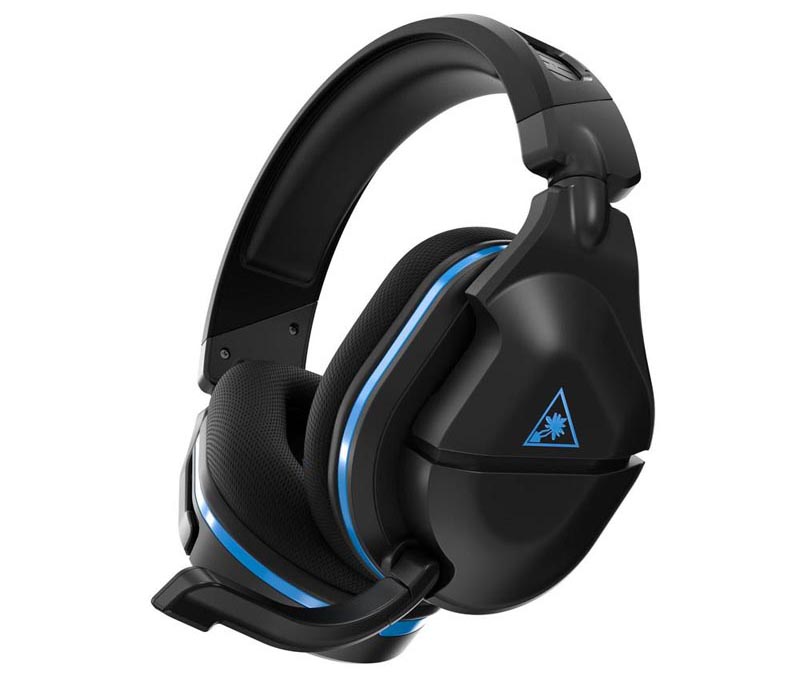 Aesthetics
The Stealth 600 is an eye-catching headset that can shift from classy to hip depending on which of the many colour variants you decide to get. Console fans will be pleased to know that they have several colourways that match the PS4 and Xbox One's aesthetic, a lot of which are subtle enough for using outdoors.
The earcups are oval-shaped and slightly tilted, connected to adjustable arms on its sides and a thick headband on top. There are two tasteful Turtle Beach logos slapped on either side of the earcups and the brand name etched onto the top of the headband.
The whole thing is made out of reinforced plastic which feels a little less sturdy than some of its metal-infused rivals, but this allows the Stealth 600 to feel lighter and more comfortable. Its buttons can all be found on its left earcup and are packed closer together compared to the previous model.
This is one of two differences found in the second generation, with the other being the way the microphone fits seamlessly into the side of the earcup after folding it back in. It used to stick out noticeably in the original design. Aside from those two minor adjustments, the second coming of the Stealth 600 looks virtually identical to the last.
Final Thoughts
Despite not having any meaningful upgrades from its previous iteration, the Turtle Beach Stealth 600 still stands proudly as a fantastic gaming headset that's great for listening to music and watching shows due to its top-notch sound quality.
It's also great to look at and comes with its cool "Superhuman Hearing" feature that gives you a bit of an edge in the multiplayer gaming scene. You likely won't have much of a reason to upgrade from its previous model, since it's pretty much the same headset.
But if you have yet to give it a shot and are looking for a reasonably-priced wireless gaming headset that's built for both PC and consoles, then you can't go wrong with the second generation Turtle Beach Stealth 600. Now if they'd only give their depressing software a massive overhaul.
Last update on 2022-05-18 / Affiliate links / Images from Amazon Product Advertising API