Over the past couple of years, an entire industry has emerged surrounding video game streaming. Popular streaming platforms like Twitch have proven to the world that millions of people are eager to sit around and watch other people play video games. Most recently, Fortnite and Twitch megastar Ninja also was bought out by competing streaming platform, Mixer, for an estimated $6 million over 3 years. Yes, the money involved is ridiculous!
Despite losing Ninja, with tens of millions of active users, Twitch is one of the largest video streaming platforms in the world today. From professional tournaments to gaming talk shows, millions of creative broadcasters are streaming hundreds of thousands of hours worth of video content per day and all of them at some stage have looked online for twitch streaming tips.
–
Our Top 6 Twitch Streaming Tips
This growing marketplace comes with rapidly developing competition for those looking to break out in the world of video game streaming. After all, with numerous popular Twitch streamers already getting millions of views per stream, how can a new streamer possibly compete?
Our goal is to help you tackle this very challenge. As dedicated gamers ourselves, we've watched plenty of Twitch streams over the past couple of years. Over this period of time, we have noticed a few key things that set the best streamers apart from the competition. With this in mind, let's jump into some Twitch streaming tips on how to amp up your streaming like a pro.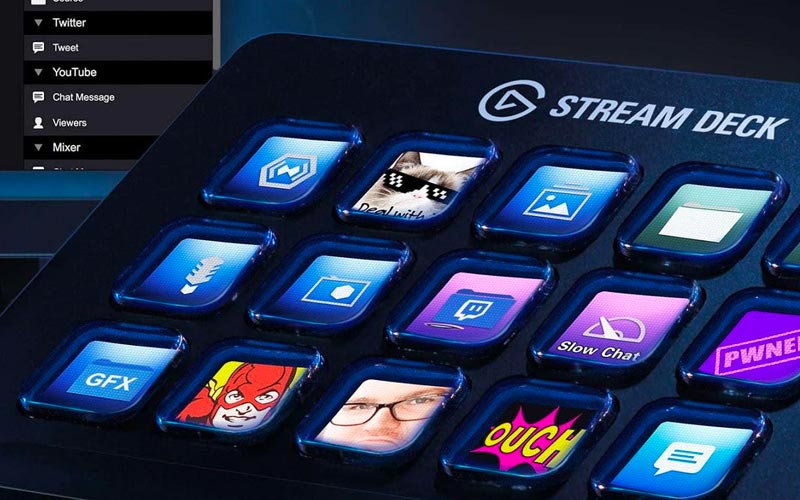 Tip 1: Invest In Twitch Streaming Equipment
You've probably run into some videos (whether they be on Twitch, YouTube, or another platform) that are nearly unwatchable due to their poor quality. From blurry images to terrible audio, these content creators have missed the mark in almost every way.
When it comes to Twitch streaming, you'll want to make sure to invest in a good streaming camera and a quality phone gimbal for IRL streams, so viewers can see your reactions in real-time. More importantly, you should invest in one of the best waterproof keyboards and a high-quality studio microphone to ensure that you'll always have crystal-clear audio while gaming. Why the best waterproof keyboard? You'll likely be drinking energy drinks that are easily spill-able, of course!
Now, we wouldn't recommend spending thousands on the microphone but don't go for a headset and microphone hybrid either. Whilst a RIG 500HD PC Gaming Headset has awesome sound, you will certainly sound like a tin can on stream. Perhaps try something like the Blue Yeti Microphone or Samson G Track Pro.
Most of the time, the real reason people watch live streams of video games is for the commentary. Being able to provide entertaining gameplay is important, but the most popular Twitch personalities (think Ninja or DrDisRespect) attract huge numbers of viewers with their entertaining banter and audience engagement. So much, that Ninja moved to Mixer a few months back and hundreds of thousands of fans followed just to keep watching him.
However, don't feel like you need to spend hundreds of dollars on new equipment. Instead, read reviews on popular sites like Amazon and invest in equipment you can afford. If you're worried about your gameplay and are streaming from Xbox, you should also checkout the new Xbox One Elite 2 Controller which gives you many more paddles to key bind certain moves.
–
Tip 2: Double-Check Your Internet Connection
While your internet connection doesn't have to be lightning-fast to deliver a high-quality Twitch stream to your viewers, it does have to be decent. Many experts suggest a streaming internet speed of at least 8 Mbps when using a standard video camera and microphone.
There are a number of great internet speed testing tools (such as Speedcheck.org) that can help you determine if your current internet service package is up to the task. Keep in mind that higher-quality cameras and microphones will require faster internet speeds. If you're just starting as a streamer or on a tight budget, consider shopping around for an internet service package and equipment that won't break the bank. After all, once you become a professional Twitch streamer, you can always upgrade your setup later on. For reviews on fast ISP for live streaming then go to themescene.tv to get a comparison on some of the best providers for Twitch streaming
Above that, you should always opt for a highly powerful router. We would recommend either the Asus ROG Rapture GT-AC5300 or the slightly cheaper Asus RT-AC88U if you are willing to spend a little on your setup.
–
Tip 3: Team Up With Your Friends
Since the best Twitch streams typically provide the most engaging conversation, consider starting a shared Twitch streaming channel with a friend. In most cases, creating a popular Twitch channel won't just happen overnight, so having a buddy to work with can make the journey towards streaming stardom more enjoyable.
Better yet, new viewers who happen upon your Twitch stream will be more likely to stick around if they see or hear engaging interactions going on throughout the session. There's nothing wrong with providing commentary by yourself, but as you know, gaming is always more fun with friends.
–
Tip 4: Network, Network, Network
Whilst very easy to assume that everybody is out for themselves on Twitch, that really isn't the case. Although Twitch has been touted as a 'less friendly' community, there are plenty of communities external from Twitch that you can join. Take Facebook Groups for example. A simple search on Facebook for Twitch Streaming Communities will bring a wealth of private networking environments. The majority of people here will also be at a similar level to yourself and therefore more willing to share advice.
Networking is also great because you get to keep up to date with latest tricks and tested strategies. We've seen a few groups entertain stream takeovers where all members of the group flood your stream too. This works really well for the duration of the takeover as your listing is much more likely to rank higher on the Twitch website. Therefore, you are more likely to obtain new viewers that may not have found you previously in the depths of pages 3 and 4.
Whilst you may be a little shy to let your close peers know you're streaming, we would recommend sharing wherever possible. You may need to buy a battery power bank to keep up with all the social activity, but it's well worth constantly being present with your peers.
Tip 5: Add Quality Music As Background
What do you need to spice up your stream on Twitch? Music! You can easily add quality music as background sound for your stream from your preferred streaming services, such as Spotify or YouTube Music. It's not hard to do and will make a world of difference in the overall feel of your broadcast. Music can set the mood for your broadcast and help viewers feel more connected with what's happening on-screen.
Do note that you can't just stream your favorite artists, though, as you might risk getting a DMCA takedown notice. Many gamers are doing nowadays is adding royalty-free music to their streams to stream music safely.
If you're looking for a good place to start with quality and royalty-free tunes, make sure to check out NoBan Stream's Playlists.
Tip 6: Create Your Own Unique Streaming Personality
If you've watched any content put out by Twitch streamers like DrDisRespect, you've probably noticed the larger-than-life personality these content creators bring to the table. In order to stand out from the millions of streamers on Twitch, you must find something that makes your streaming personality unique.
For example, some Twitch creators have found success incorporating interesting Twitch ready backgrounds and overlays into their setups. When it comes to figuring out the spin you want to put on your stream, don't be afraid to be adventurous and express your own unique personality through your new streaming persona.
– 
Tip 7: Be Consistent & Be Persistent
Consistency is one of the important of the dozens of streaming tips out there. If you're looking to grow a consistent audience, make sure to set up a stream schedule. People will be more likely to watch your stream if they know exactly when you are going to be on the air.
More importantly, be persistent as you start your journey as a Twitch streamer. Not every stream will be fun, and there may be moments when you have to put up with rude viewers. There are many things that can go wrong during a stream, but the key to long-term success is to keep moving forward with a positive attitude.–
Twitch Streaming Tips Summary
To grow a popular channel, you must be able to keep going even when it seems that everything imaginable is going wrong. At the end of the day, when working to develop your Twitch streaming empire, it is important to remember that you are still just playing video games. Whether you started streaming as a hobby or you are hoping to turn it into a sort of career, streaming should be fun more often than not.
The more you enjoy gaming yourself, the more your audience will enjoy themselves too. The most important aspect of your Twitch channel is your ability to enjoy it and grow your community. Whether you have ten, ten hundred, or ten thousand viewers, these people are choosing to hang out and watch you. An alternative to Twitch is OBS Streaming. Learn more about OBS Cloud Server Streaming from Cloud Desktop providers.
Some streams will be more enjoyable than others, but you should always strive to make the most of every moment. After all, there aren't too many people out there that enjoy the benefits associated with getting paid to pursue the ultimate gig – playing video games every day!