Gone are the days when you had to invest hundreds of dollars in a decent stereo system just to play some high-quality tunes in your home. The younger generation will never know the pain of having to lug around a 7-kilogram boombox the size of a small child just to have some music by the beach or pool. Not to mention the 10 or more size D batteries you'll need to power the darn thing. With the invention of portable wireless speakers like UE's Wonderboom, you can now have crisp, punchy audio that's easy to carry around and won't break the bank.
CHECK TODAY'S PRICE HERE: See at Amazon
UE Wonderboom Review
Look Station

Features

Total Value
UE Wonderboom review Summary
The Wonderboom is one of UE's prettiest portable speakers that also happens to punch way above its weight class when it comes to loudness. It features stellar audio quality for its size and its compact and lightweight design in tandem with its IP67 waterproof rating make it the perfect travel buddy. The audio does tend to get a little shoddy at louder volumes, but that doesn't stop the Wonderboom from being a spectacular portable speaker.
Pros
✓ Rugged yet attractive design
✓ Portable and lightweight
✓ Good battery life
✓ IP 67 Waterproof
✓ Affordable
Cons
✗ Audio distorts at high volumes
With a seemingly endless number of brands to sift through and models to choose from, picking out a speaker that fits your lifestyle can be quite challenging. In this Wonderboom Speaker review, we're taking an in-depth look at one of UE's most compact audio playback devices to find out for ourselves if it's truly all it's cracked up to be.
In a rush? Skip ahead to any section of the UE Wonderboom review by clicking one of the links below:
What is the Wonderboom Speaker?
UE (short for Ultimate Ears) was acquired by tech-giant Logitech in 2008 but had been working on audio technology since it was founded back in 1995. They burst into the portable speaker scene roughly 7 years ago and quickly developed a reputation for creating sturdy and well-designed devices like the UE Boom, and the Megaboom, both of which have full reviews for.
The Wonderboom is UE's compact portable speaker, geared more towards mobility than sound quality. It continues the brand's penchant for cylinder-shaped speakers, albeit with a twist, but is smaller than most of its brethren, making it great to bring along on trips and outings. It's one of UE's weirder-looking speakers, but in a good way with its adorable, slightly spherical design. Its offbeat look will undoubtedly be a hit, especially with the younger crowd.
It doesn't veer too far away from UE's usual style, however, as it still retains some of the brand's signature features. And with less speaker, of course, comes a smaller price tag. The Wonderboom is one of the most affordable speakers UE has to offer sitting at a very reasonable retail price of $99, which is likely heavily discounted nowadays.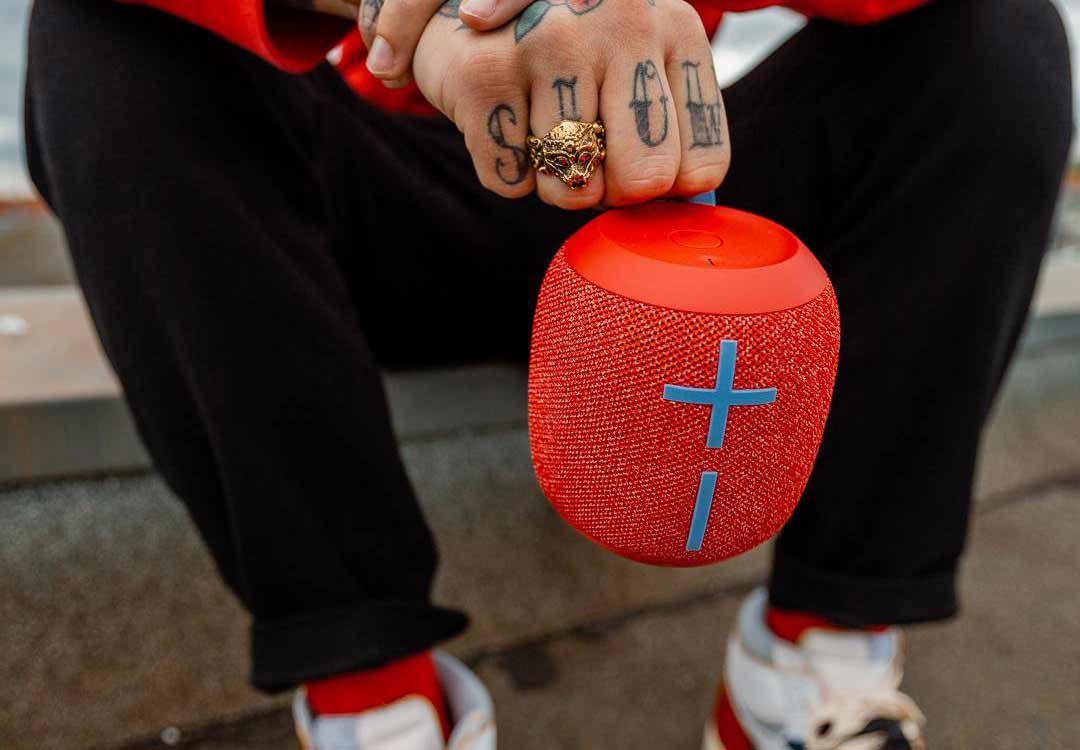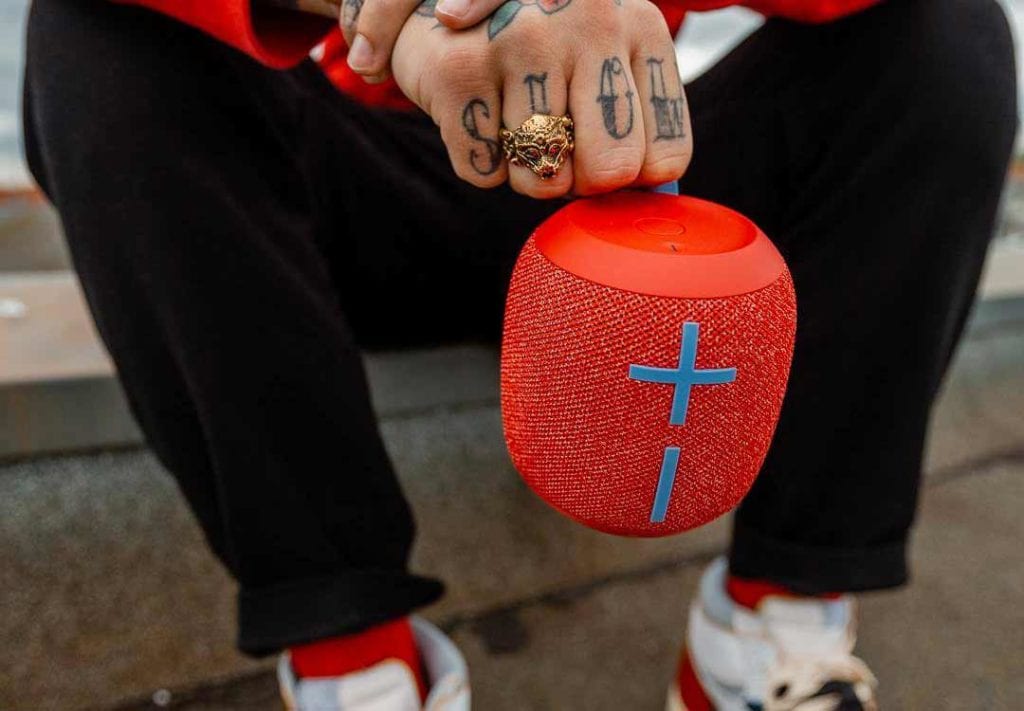 Wonderboom Features
The Wonderboom's main selling point is its fun-sized design. It stands at a height of just 10.2 cm and has a diameter of 9.35 cm. That's even shorter than the average can of soda. It's also lightweight to boot, weighing a mere 425 grams.
At that size and weight, UE has succeeded in creating a travel speaker (and is rated high enough to make our list of best travel gadgets for techies) that you'll hardly notice in your bag or luggage.UE's little device is as tough as it is small and is both dustproof and waterproof with an IP67 rating.
This means you can submerge it in up to 1 metre of water for half an hour without sustaining any damage. The cool thing is the Wonderboom floats when you toss it into a body of water so you'll never have to worry about it sinking.
In terms of performance, the Wonderboom isn't the best speaker out there, but it sounds fantastic considering its size. It features some solid bass and highs on moderate volume, though the sound quality does take a dip when you crank it up to high.
What it does excel at, however, is sheer loudness. And unlike other speakers that advertise 360-degree sound, the Wonderboom truly delivers quality audio at any angle.
It also comes with an Outdoor Boost feature that ups the bass and specifically tunes the device for outdoor playback. But don't get too trigger happy with the volume button just yet, as it significantly cuts into its 10-hour battery life, which is about the same as the Fugoo Go but beats out the Bose SoundLink Color II – both similar-sized portable speakers.
It's a completely wireless speaker so there won't be any "pass the aux" moments, and it offers a wireless range of up to 30 metres. UE fans will be glad to know that they haven't forgotten to include their proprietary DOUBLE UP feature, allowing you to pair with 2 Wonderboom units simultaneously, giving your music twice the oomph.
UE Wonderboom Specs
| | |
| --- | --- |
| Dimensions | 10.2×9.35 cm |
| Weight | 425 g |
| Battery Life | Up to 10 hours |
| Waterproof rating | IP67 |
| Wireless Range | Up to 30 metres |
| Connectivity Type | Bluetooth |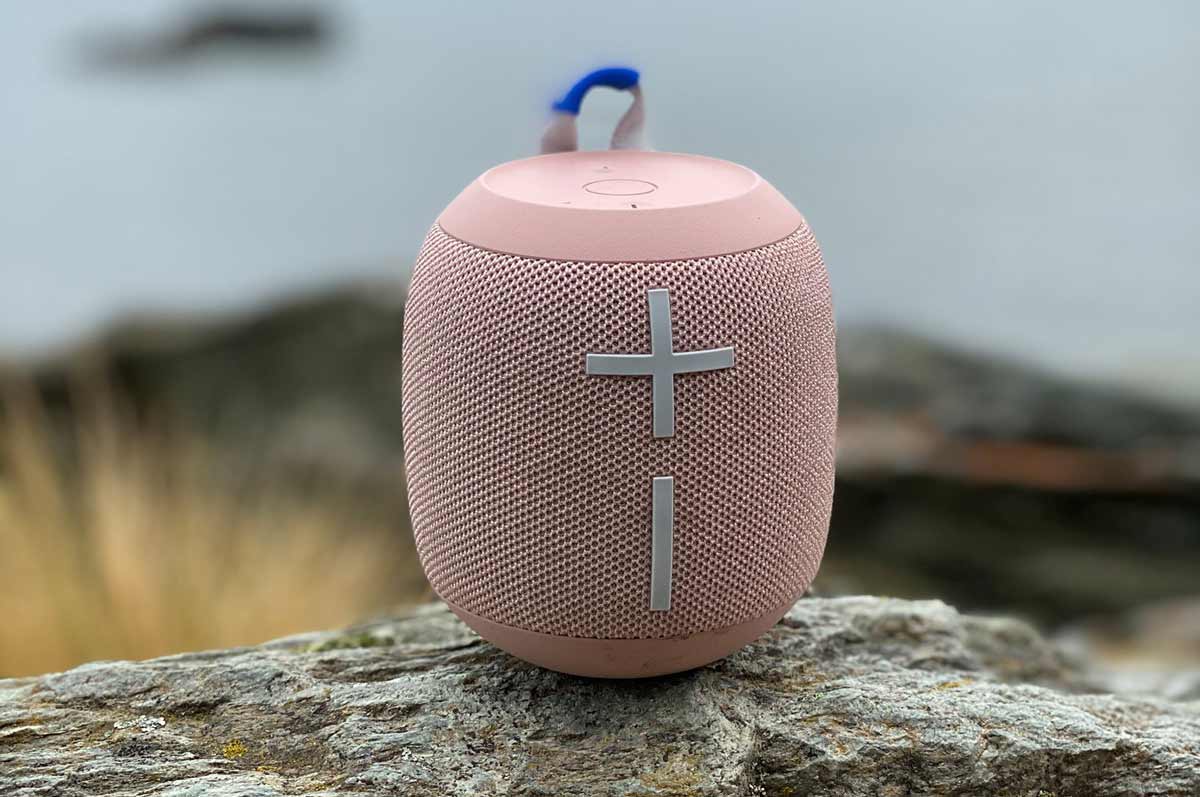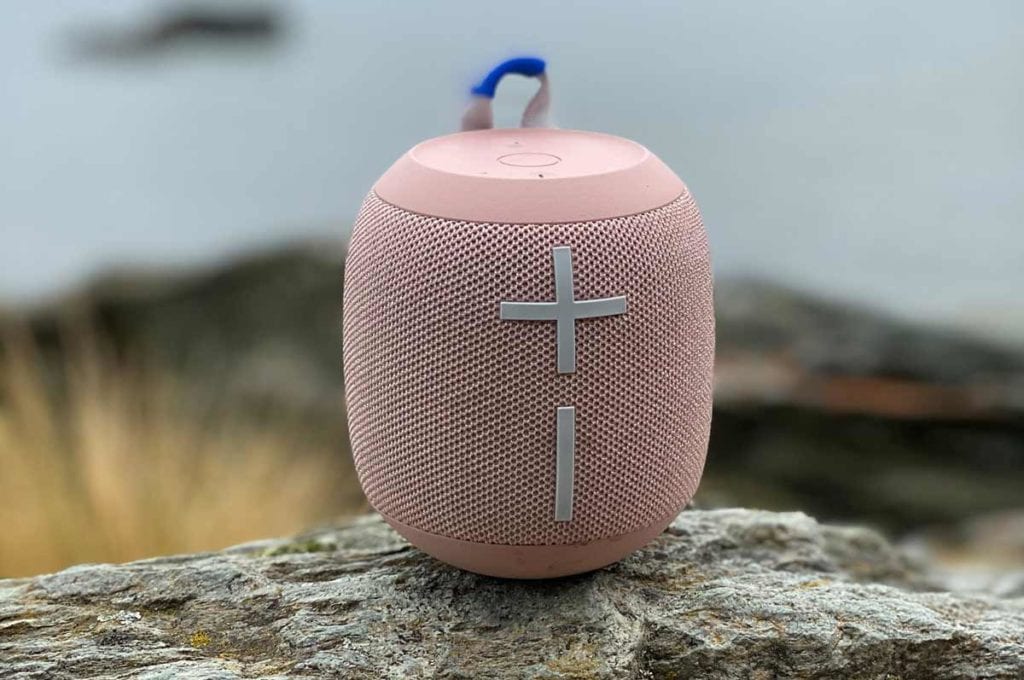 Design
UE's always had a thing for cylinder speakers and the Wonderboom is no different, though this device is a lot stouter than the BOOM or BLAST. It's also rounded out at the sides giving it a slightly spherical look that seems fun and outdoorsy. The speaker's sides are covered in a waterproof mesh while the top and bottom are made out of sturdy plastic.
UE's Wonderboom is fairly minimalistic as far as buttons are concerned. Play, pause, skip and DOUBLE UP all utilize the same UE button which can be found in the centre of the top part of the device, while the power and Bluetooth are situated on either side.
There's a hang loop on the rim top part as well, which can be used to hang the speaker from a variety of surfaces. The Outdoor Boost button is located on the bottom part and the Micro USB port sits along the bottom edge. UE's trademark oversized "+" and "-" volume buttons have not been forgotten, stylishly adorning the Wonderboom's face. The speaker comes in a variety of colours, including black, pink, red, blue, lilac and more.
What's it like to use?
The Wonderboom is delightfully easy to operate, with only a handful of buttons required to navigate all of its nifty features. Tapping the UE button twice skips to the next track while long-pressing the button on two devices allows you to access the DOUBLE UP feature. The giant volume buttons can't be missed, making it easy to manipulate without even looking.
It's a very well-built and extremely rugged device, to begin with, and its stout, rounded design allows it to take even more of beating and keep on ticking. The hang loop is a bit of a mystery and doesn't seem to have much practical use beyond latching the device onto your bag or a utility hook of sorts.
Conclusion
The UE Wonderboom's durable yet compact and eye-catching design makes it an incredibly attractive portable speaker option by any standard, and its 360-degree sound, great audio quality, and deafening volume ensure that it's not just eye-candy. It's also effortlessly easy to use which is paramount in a speaker of its size, and it boasts a higher waterproof rating than most of the devices in its class.
Oh, and it floats which is just plain awesome. The sound quality does take a bit of a hit at louder volumes, but that does little to stop the Wonderboom from being one of the best travel speakers in the market.
Thank you for taking the time to read our UE Wonderboom Review. We hope it has helped you with your online shopping! If you have any questions or comments, please leave them below and we will respond!
UE Wonderboom
Surprisingly big sound - it's a super-portable Bluetooth speaker with...
10 hours of happiness - be there all day, all-night. Ultimate Ears...
Seriously waterproof - it is completely waterproof, floats, and-yessed will...
Double the speakers, double the fun - Press a button on each to pair them...
Last update on 2022-05-18 / Affiliate links / Images from Amazon Product Advertising API