At a time when all cinema theaters are closed or barely starting to reopen due to the Covid-19 pandemic, bringing the movie-going experience to your home has become essential. Due to the vast improvement of visual and audio technology, it's become a breeze to set up a home theater that can almost rival the real experience. Some people find the process of setting up a home theater complicated and daunting. However, with the right steps and a simple guide, you can easily get the job done. All you need is to connect source components like cable boxes and media streamers to endpoints like TV and speakers.
Here is a simple guide to how you can set up a home theater system for the best experience.
A Big Screen
The focal point of any home theater system is the TV; therefore, you have to choose it wisely. A flatscreen is a central piece that has all the furniture pointing to and all the people gathering around for entertainment, so you should not rush into a decision when it comes to choosing a quality screen. Various factors need to be taken into consideration when choosing the TV for your home theater. One of the most important factors to focus on is the size; you don't want to keep squinting while watching your favorite show or be blinded by the enormity of actors on the screen. The size of your TV has to match your room; the more spacious the room is, the bigger the TV should be. In most scenarios, a big screen is generally recommended since you want to indulge in the real cinema experience.
Furthermore, you need to consider the resolution of the TV you're purchasing. This specification is usually decided on the basis of your budget, but you must know that a good resolution means a good picture. If you're looking for the best-value TV, you need a high-quality screen that falls within your budget. You can choose from a variety of options like ultra HD 4K, full HD, direct LED, or even an OLED. Ensure that your screen provides blur-free images and your TV should have access to apps like Netflix and Amazon Instant, where you can find an abundance of movies and TV shows.
Sound Systems
After taking care of the visuals, you need to concentrate on top-notch sound systems that will bring the real cinema right to your home. Even though TV manufacturers improved their products remarkably by providing fantastic pictures and amazing resolution, they're still lacking in the sound system area. When you're setting up your home theater, you need a receiver that will connect all elements together from media sources to speakers to ensure that the audio is distributed properly. Many people refer to StereoAuthority.com for advice when it comes to choosing a receiver as the options are countless. You need to determine how many output channels you want to have. A 5.1-channel system provides five speakers and one subwoofer, while a 9.2-channel system gives you nine speakers and two subwoofers.
Speakers
Investing in good-quality speakers is like adding a cherry on top of the whole process. If you want to pick up individual speakers and customize them instead of buying a Home Theater in a Box (HTIB) kit, you need to know that the standard 5.1-channel system is equipped with 2 speakers at the front, 2 at the back, a subwoofer, and a central channel. Pay attention to the fact that the center channel is the most essential speaker along with the subwoofer since this is where the dialogue comes out from. Do not count on soundbars or stereo speakers in building your home cinema; they can hardly provide you with the experience you're looking for.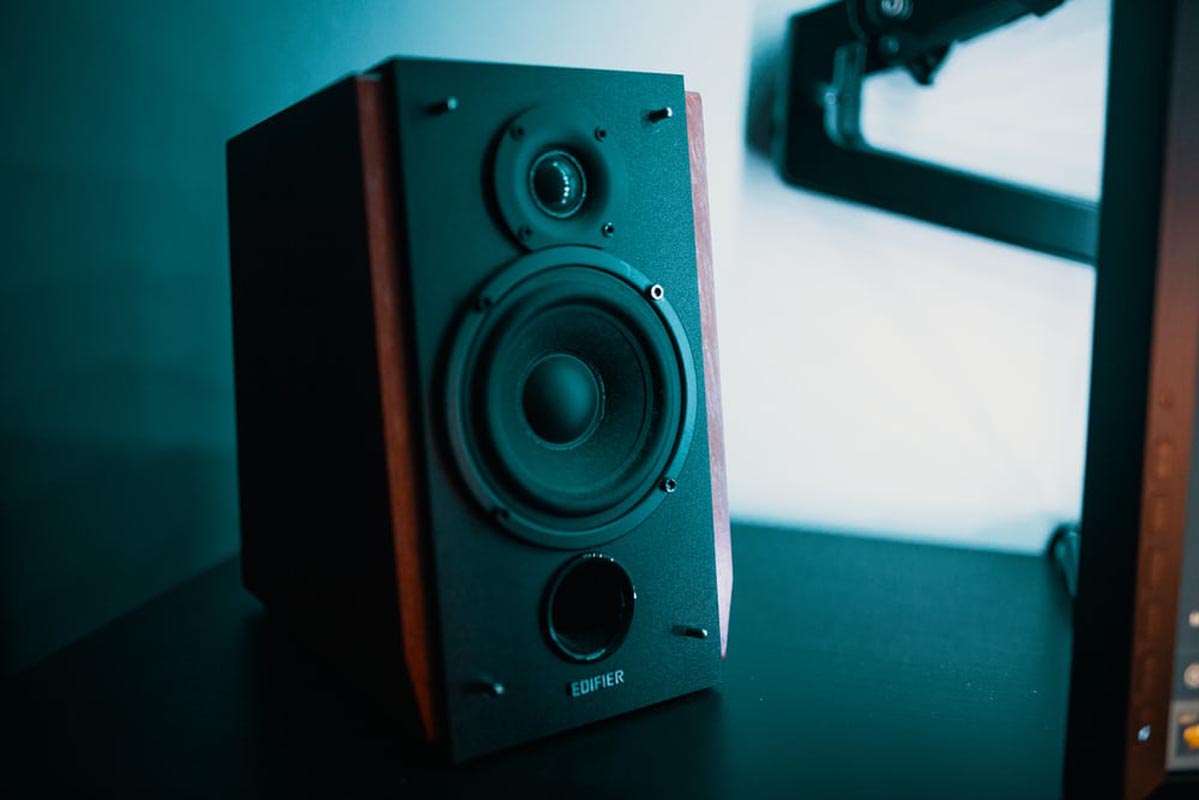 If you're going for a 5.1-sound system, place the central speaker underneath the TV to allow the audio to come through clearly. Additionally, place the right and left speakers on either side of the TV or in the room's corners. The rear speakers need to be placed in an opposite direction of the front speakers. Furthermore, according to cabling, you can place the subwoofer anywhere in the room.
Connection
Now that you know the basics of having a killer home cinema, you're only left with the final steps where you connect everything together. The key to connecting all elements together is an HDMI cable that will convert sounds and videos from a Blu-ray player to an AV amplifier, which sends everything out to your flatscreen. Things to consider when you're buying an HDMI are the size of the TV and the length of the cable, which should be according to the distance between the media center and the receiver.
Accessories
If you want your home theater to reach the next level, you may consider adding some automation to it. A handy product that will add sparkle to your home cinema is the universal remote control, which can control all of your gear by scenario. For example, when you press the "movie" button, the screen and Blu-ray player will switch on in pre-set modes. Additionally, when you press the "games" button, the Xbox or PlayStation will automatically be awakened. Besides, you can set up this remote to dim the lights if you have IR light switches or a smart bulb that can be controlled via an application.
Sticking a flatscreen on the wall is hardly enough to enjoy a cinematic adventure that can make you do without an actual movie theater. Setting up a home theater is a long process that needs concentration and attention to detail to be able to revel in a superb at-home experience. Some nagging questions like where to begin with and what to buy may cross your mind. The above guide provides some necessities for setting up a home theater. According to how many and what types of components you're looking for in your home cinema, you can set the screen, sound system, and connection options. Additionally, the size, shape, lighting, and sound properties of your room determine the type of equipment you need.