Not that long ago, webinars occupied a seldom-marketed corner of the online experience. Webinars were the preserve of online MBA programs and other more dusty corners of academia. The landscape has transformed today. Like few other kinds of online content marketing, a well-crafted webinar excels at capturing an audience's attention and building trust around a brand. The hub of a businesses' marketing strategy used to be its blog. Today, webinars are stealing that spotlight.
1. Quantify what you plan to achieve
While you'll want to thoroughly study an in-depth webinar platform guide at some point in your journey to building a quality webinar, there are a few starting points you can tackle very early on to set yourself up for success.
It's a great idea to set firm goals in any publishing or marketing enterprise before you start planning your content. Why? Because once we begin ideating topics, it's astoundingly easy to lose objectivity!
Some basic goals to do with how many views and subscriptions you'd like to attract in your first 30, 60, and 90 days is a great place to start.
However, it's good to think critically about your webinar's bigger why before you start hashing out content plans. What is it you want to contribute to your audience? Why are you the right person to say it? Clarity on the big stuff will help you make smart decisions about your day-to-day production schedule further down the line.
2. Acquire the right tools
Webinars are a bit different from other kinds of content. The tools you use will have a direct impact on your quality and audience retention, far more than you'll encounter for written content, or even podcasts where there's an audience tolerance — and even an expectation — for slightly "rougher" material.
Webinars need to be polished. They're "flagship content," so to speak. For this reason, you'll want to spend real time choosing a platform that will deliver the features you're after, and that can position you to scale as your brand grows. Do your research and spend time trialing different solutions before committing to a webinar platform.
3. Focus your ideas
Back to content, and here you'll find yourself in more familiar territory if you've produced any kind of marketing content before. Before you can release on-brand and impactful content, you need to have a detailed and forensic understanding of what your brand is … and isn't.
For each webinar you produce, resist the temptation to develop a kitchen sink of different content ideas. Instead, focus on addressing just one aspect of your customer's journey in relation to your brand.
Edit your content ruthlessly and stick to your main topic, only occasionally straying into side topics — and only for a good reason. Staying on topic is the best thing you can do to ensure your webinar adds value.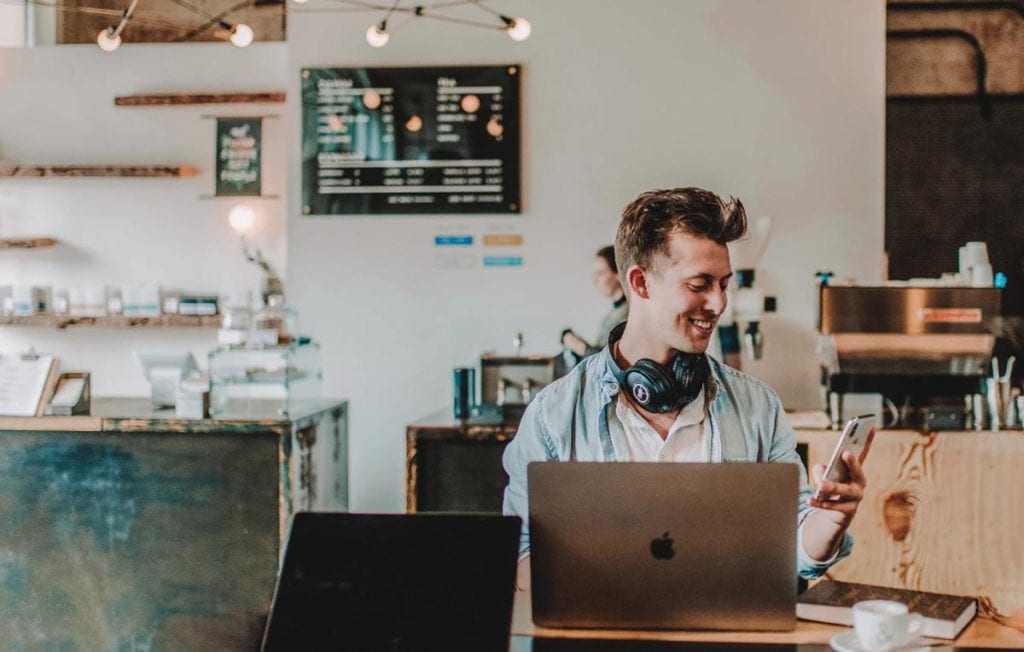 4. Aim for consistency
Your webinar should look dynamic, professional, and visually pleasing the moment a prospect first encounters it. This vital first impression may take a few episodes to perfect, but your ideal goal is to build consistency across your thumbnails, fonts, and the overall audience experience.
If you plan to offer notes, question and answer sessions, support chat or feedback forms, build a workflow for making those experiences happen for every webinar you present.
Your branding, mission statement, and communications should all fit neatly with how you present your webinars. The last thing you want to do is to create the impression that your webinars sit off to the side of your other content. Your materials should all move your customer through their journey in as smooth and seamless a fashion as possible.
One excellent way to make that happen as you start is to outsource the editing job to a professional editor. Outsourcing can give you a firm footing and approach as you perfect your workflow.
5. Seek continual growth
Last of all, it's good to commit as early as possible to continual growth and experimentation. Webinars are evolving fast, and content creators are continually experimenting with the medium to find new and better ways to get their message across.
Reading widely about video production is a great way to start, as is paying close attention to what other webinar creators aren't doing. One powerful way to gain new insight is to look at webinars completely outside your topic area.
Watch what non-competitors are doing merely to note their production values and any tricks of the trade they're employing. Learning from others can keep your content fresher for your audience.
Start as you mean to continue
Ultimately, webinars are a journey. There are so many facets to learn. The best attitude you can have is not to worry about perfection. Instead, focus on learning, setting clear goals, and delivering a well-edited and targeted set of information with each new webinar you provide to your audience.