Digital cameras are referred to as "high-drain" or power-hungry devices, which means you would have to recharge their battery more often than you would with other small electronic devices. Having our fair share of experience in event photography and videography, we found this to be extremely true.
[wd_hustle id="77″ type="embedded"/]
X-TRA: The Camera Battery Re-Invented Review
Design & Build -

8.4/10

Features -

8.5/10

Battery Life -

8.9/10
Summary
Power is no longer a major struggle with the X-TRA camera battery. With its bigger capacity, functionality, and fast charging, you can take videos and photos longer and carry less equipment. Start making your life easier and change the way you shoot with the X-TRA battery.
Pros
Bigger battery capacity
Fast charging
Quick reload
Cons
Only compatible with Nikon, Canon, and Sony
Even having spare batteries were not enough to last the whole wedding we had to cover. If you've been in the same position as us, then the X-TRA battery might just be the answer you're looking for.
The X-TRA is a reinvented camera battery that's designed by photographers and engineers. It is meant to solve every shooter's problem – power. Learn more about this neat little accessory with this camera battery re-invented review. If you don't have time to read the whole thing, you can click on any of the links below to skip to that section.
Overview
Power is one of the biggest problems of photographers and videographers. This is exactly what the X-TRA Camera Battery Reinvented is designed for. It has twice the capacity of an LP-E6 battery while still being light enough to carry around. And since it has a larger capacity, you no longer need to take 3 to 4 batteries to complete your kit. As a result, you can shoot longer and pack lighter.
Before the X-TRA, one way to have more power for your camera is to use battery grips. This allows you to use two separate batteries at once. However, such equipment is bulky and not to mention expensive. The Canon BG-E21 Battery Grip, for example, costs $200 and the Nikon MB-N10 costs more than $200. The Canon BG-E11 also costs $490, and the Sony VG-C4EM Vertical Battery Grip is priced at $420.
At $104, the X-TRA battery is significantly cheaper than most battery grips. Of course, there are many other budget battery grips from less known manufacturers like the Neewer BG-E8, which only costs $30. However, if you want to eliminate the need to bring such bulky equipment with you, the X-TRA is certainly worth the extra costs.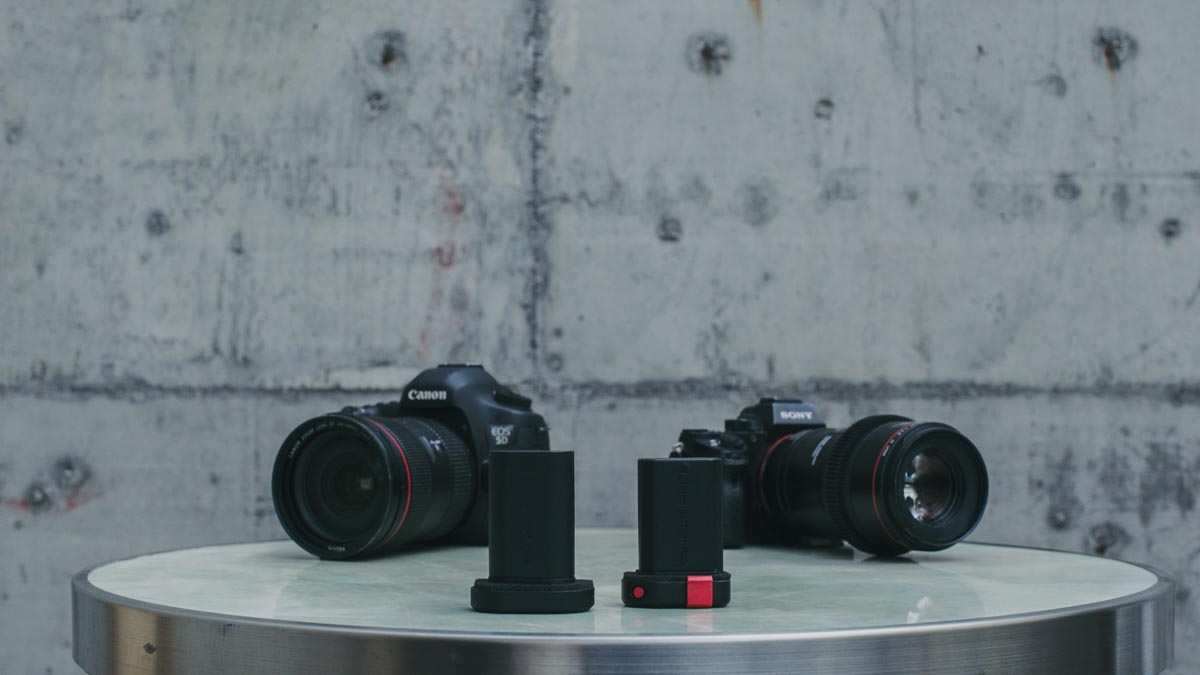 [wd_hustle id="77″ type="embedded"/]
Features
Large Capacity
The X-TRA battery has a 3,700 mAh capacity. It is two times the capacity of Canon's LP-E6 battery, which is already considered to be among the best batteries for cameras. This allows you to use your camera longer and take more videos and photos before changing the battery.
Charge Level Indicator
For photographers and videographers who need to carry several batteries at once, it can be easy to mix them up – dead batteries and charged batteries. When this happens, you can swap your dying battery with an already dead one. Thus, you might end up wasting more time.
X-TRA addresses this issue by including a charge level indicator. Unlike other batteries, you don't need to put the X-TRA in your camera to see its status. Just hold down a button, and you can immediately see how much charge the X-TRA has left.
USB-C Fast Charging
Every X-TRA battery comes with a case that allows quick charging via USB-C cable.
Power Bank Feature
You can also use the X-TRA battery as a power bank. Just mount it in its charging case, and you can immediately use it to recharge your smartphone or other accessories.
Multifunctional Port
Another notable feature of the X-TRA battery is its multifunctional port. This gives you the option to plug in your gear and accessories even while your camera is using it. For instance, if you need to use an LED light that requires an external power source, just plug it in the X-TRA's USB-C port. It will power the light and camera at the same time. You can also use the port for other peripherals such as a gimbal, microphone, and more.
Specs
Battery Capacity
3,700 mAh
Connectivity
USB-C cable
Dimensions (L x W x H)

Battery: 32.3-37 mm x 55.5 mm x 71.8 mm
Charging Case: 32.5 mm x 50 mm x 63 mm

Weight

Battery: 110 g
Charging Case: 28 g

Working Temperature
-20°C – 60°C
Power Bank Capacity
7,200 mAh
The best feature of the X-TRA battery is its huge power capacity. At 3,700 mAh, it's among the single batteries with the biggest capacities. Even the Panasonic DMW-BLJ31E with 3,100 mAh doesn't come close. Also, when the X-TRA is converted into a power bank, it can store 7,200 mAh capacity. This isn't too bad, considering that its main purpose is to power your camera. With this much power, you charge your phone at least a few times over.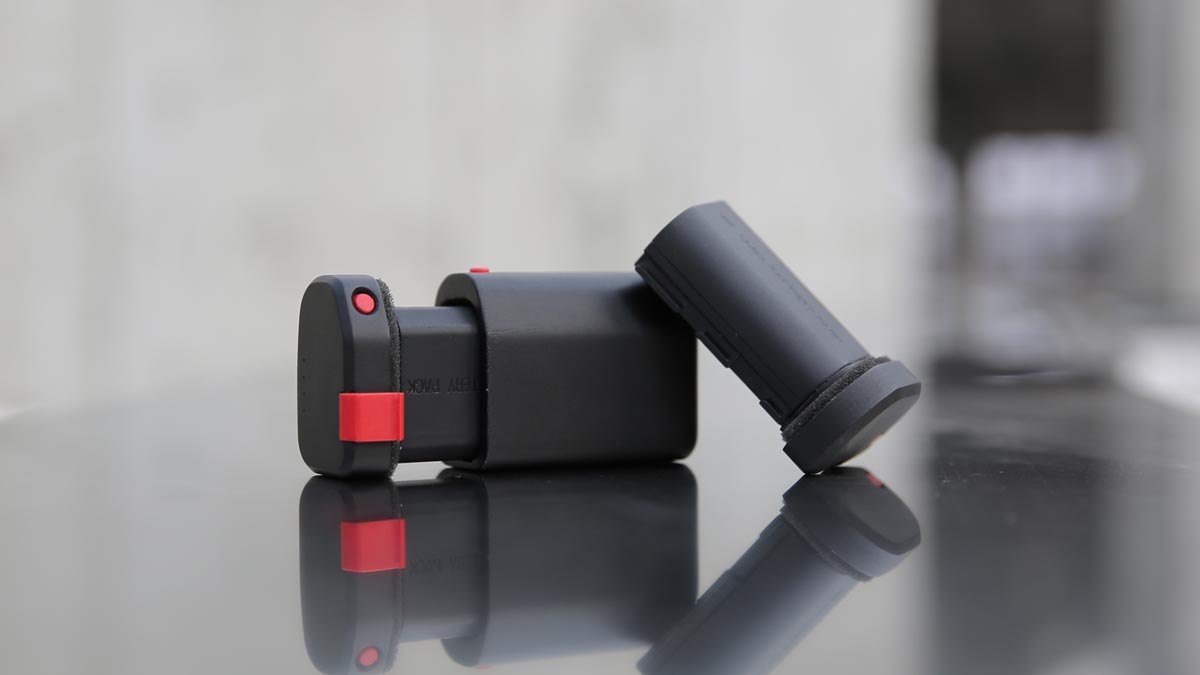 [wd_hustle id="77″ type="embedded"/]
Aesthetics
The X-TRA is a full-size battery for cameras and has a similar size to that of Canon 1DX batteries. It extends beyond the bottom of a camera's battery compartment, providing a more comfortable and solid grip. This design also provides you with an extra secure feel.
In terms of aesthetics, X-TRA is very minimal. It is lightweight and small. You can easily carry it inside your pocket. The charging case is also simple and sleek.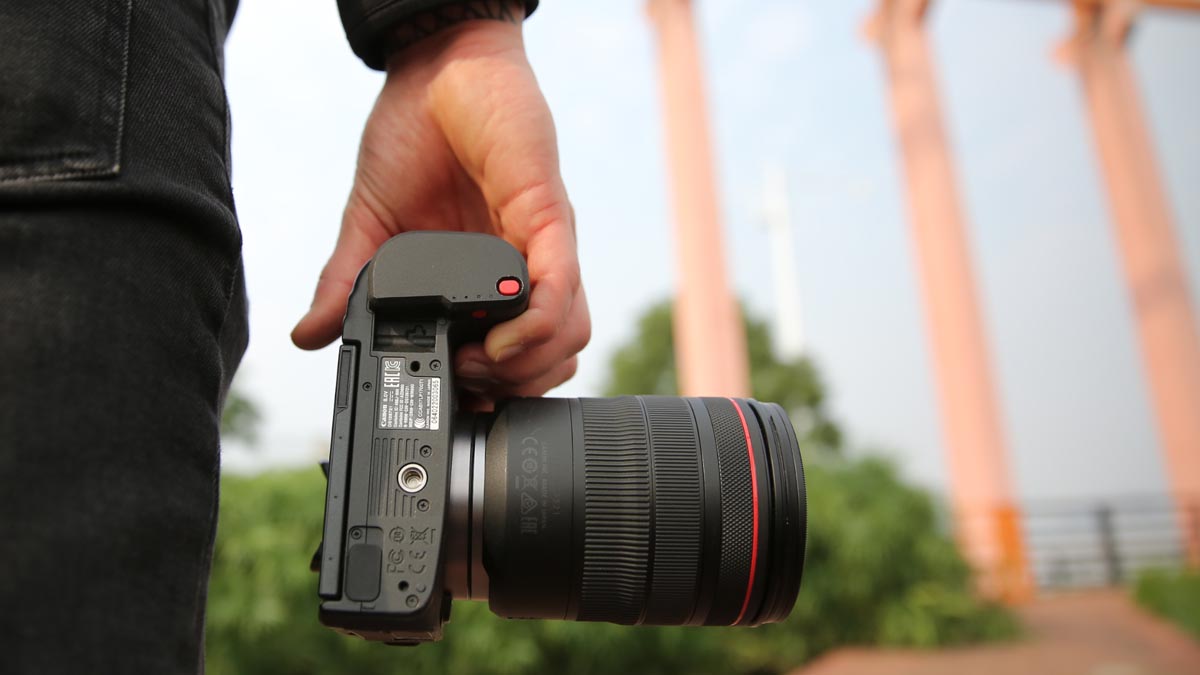 What's It Like to Use
To use the X-TRA battery, you will need to remove your camera's battery door. This allows you to change out batteries quicker and easier. Now you don't have to waste time fumbling to open your camera's compartment. Taking out the battery is also an easy process. You simply have to press the battery up to release it, and you can immediately swap in a new one.
Since X-TRA significantly reduces the amount of time you spend on changing batteries, you are also less likely to miss important and stunning moments. This is crucial for instances that require continuous shooting, such as wildlife photography, events, and press. Just make sure your camera is among the listed compatible devices below.
Sony
Canon
Nikon
Blackmagic design

FZ-100 Series
a7M3
a7R3
a7R4
a7S3
A6600
a9

eosR
eosR5
eosR6
5Dm4
5Dm3
5Dm2
5DsR
5Ds
6D
6Dm2
7D
7Dm2
90D
80D
70D
60D

Z6
Z6 II
Z7
Z7 II
Z5
D500
D600
D610
D750
D780
D7000
D7100
D7500
D800
D800E
D810
D810A
D850
P520
P530
V1
[wd_hustle id="77″ type="embedded"/]
Final Thoughts
If you need a more powerful battery for your camera, the X-TRA is definitely the way to go. Its impressive power capacity, multifunctional port, charge indicator, fast charging, and power bank capability easily makes the X-TRA the best accessory for photographers and videographers alike. Just pop it in and out with one hand and work faster and more efficiently than ever.