Fast charging is becoming a trend these days with both kickstarters and famous companies innovating3 portability, the ZMI Crowdfunding team has released their own version of a 25,000 mAh PowerPack with high speed charging.
ZMI Technology has been around since 2012 and it has become one of the earliest independent companies to be invested by Xiaomi.
Last year, Xiaomi unveiled their fast charging phone lineup and this battery pack may be the step in the right direction when it comes to portability.
[wd_hustle id="59″ type="embedded"/]
Specs at a glance
This battery pack sports three USB Power Delivery (PD) ports: one USB-A 65W port and two USB-C charging ports with output power of 45W and 100W respectively.
Compared to the existing battery packs in the market, the ZMI PowerPack No. 20 is the first battery pack to support high capacity charging.
Some might think that this battery pack is an overkill written on paper but ZMI has also infused safety for its users by installing a thermal protection system. This system ensures longevity of this gadget as they claim that this battery pack will not exceed 57°C.
[wd_hustle id="59″ type="embedded"/]
Charge your gadgets at blazing speeds
The ZMI PowerPack No. 20 can charge up to three devices simultaneously. Get your MacBook Pro to 75% in just one hour of charging. Additionally, fully charge your phones with charging time of around 2 hours or even less.
The battery pack doesn't disappoint as well when it comes to charging time. It has a rapid recharge feature where the pack can recharge from 0% to 60% in a span of 50 minutes or 2 hours if you plan on doing a full charge.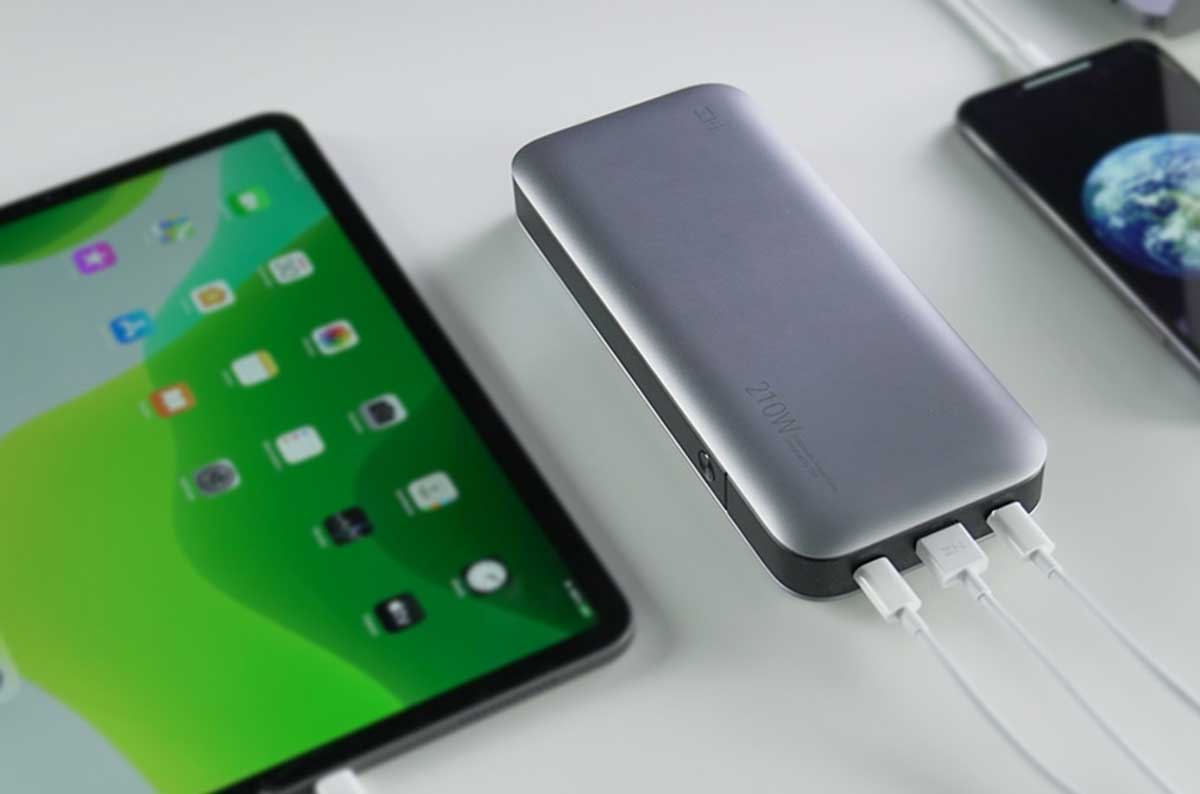 As of this writing, their campaign has exceeded 200 backers and they have given away a free lightning cable for those 200 early backers.
They have a launch day special offer starting at $99 and you may want to get this before the prices go up this week.
[wd_hustle id="59″ type="embedded"/]