ⓘ We are reader-supported and may earn a small commission at no additional cost to you if a purchase is made through one of our links.
Are you looking to buy the best baby breathing monitor for your little bundle of joy? Well, this guide lists some of the top-rated breathing monitors for babies in Australia. Additionally, we've compiled a detailed buying guide at the end to help you find an ideal breathing monitor for your baby. These devices are essential for most, if not all, parents. The best breathing monitor will alert you if there is a change in your baby's regular breathing pattern.
Some of these gadgets have additional features and functionalities that will allow you to track other vital signs such as body temperature, oxygen levels, and pulse rate in a baby. Others can also track sleep patterns and collect data that can help you create a safe environment for your baby when they are sleeping. You can share the reports from these devices with your paediatrician to better understand your baby's sleep habits.
TL; DR: The #1 Baby Breathing Monitor for Most People 👇
If you've ever shopped for a baby breathing monitor, then you must be aware of how stressful the whole process can be. Plus, there are several brands out there that sell these devices, making it even more challenging to pick one that fits the needs of your baby. Also, bear in mind that not all baby breathing monitors are accurate. However, with the help of this guide, rest assured you won't experience any problem choosing a breathing monitor for your little one. Below are the 4 best baby breathing monitors Australia has to offer:
The Best Baby Breathing Monitors to Buy Today in Australia
1. Best Overall: Sense-U Baby Breathing Monitor 3
Taking the top spot on our list of best baby breathing monitors is the Sense-U Baby Breathing Monitor 3 due to its advanced features, intuitive design, and great functionalities. When you buy this breathing monitor, you will get a Sense-U baby clip-on device that you can attach to your baby's diaper for real-time tracking.
And because the manufacturer cares about your baby's health and wellbeing, the clip-on device utilises Bluetooth Low Energy (BLE) technology, which is safe for infants. The sensors on this device will notify you when your baby has rolled over on their belly, thus preventing possible cases of suffocation.
It can also track the baby's breathing pattern during sleep based on abdominal movements. If the sensor picks up any irregularities in your baby's breathing pattern, the monitor will automatically trigger an alert, allowing you to check on your baby before things get out of hand.
The monitor will only alert you when the detected breathing abnormality lasts for 15s. This way, you won't have to rush into your baby's room in panic mode every time. To add to this, the temperature sensor will give you updates at regular intervals, so you won't have to worry about your little one getting too cold or hot during nap time.
For accurate tracking, ensure that you attach the clip-on device as directed by the manufacturer. You can easily pair the baby device with your smartphone via the Sense-U Baby application. The app is free of charge and can work with both Android and iOS operating systems.
When paired correctly, you will get sound notifications on your phone even when you are several metres away. This device requires a 2.4 GHz frequency Wi-Fi system for fast wireless transmissions. Alternatively, you can make use of the included base station.
The base station not only gives you audible alerts but also has a dynamic indicator light that can change colour based on your baby's vitals and sleeping position. But it doesn't end there; the two-way audio system allows you to talk to your baby without actually being in the room. You can also set up the Sense-U 1080p night vision camera for visual monitoring.
---
2. Best for Most People: iBaby Smart Baby Breathing Monitor – with Camera and Audio
If you are looking for a contactless baby breathing monitor, the iBaby Smart Baby Breathing Monitor - with Camera and Audio may just end your search. We recommend this device to first-time parents because it has all the features that you may need to make your parenting experience less stressful.
The iBaby i2 is unlike any breathing monitor that we have listed in this guide in that it does not rely on clip-on and wearable sensors. This makes it comfortable and safe for newborns. You can also use it on preemies, thanks to its baby-friendly design.
Equipped with a 1080p HD camera, this device will allow you to monitor your little bundle of joy from the comfort of your bedroom. Plus, the camera has night vision, making it even more convenient. As such, you can monitor your baby's facial expressions even when the room is dark.
The AI sensors will measure the baby's respiration rate per minute, giving your reliable updates for peace of mind. This unit can also monitor movement, so you will be able to know what your baby is up to. An alarm will go off if the baby rolls over or covers their face during sleep.
Similar to the Sense-U Baby Breathing Monitor 3, the iBaby i2 features a two-way communication system that allows parents to comfort their babies without disrupting their sleep. The artificial intelligence system will automatically relay the data collected to your smartphone through Wi-Fi.
Furthermore, the iBaby support app is powered by a reliable analytics software that will let you track your baby's sleep pattern on a daily, weekly, and monthly basis. This breathing monitor is reasonably priced, so it can be a great choice for those on a tight budget.
---
3. Best Clip-on: Sense-U Baby Breathing Monitor
The Sense-U Baby Breathing Monitor is somewhat similar to the first device in our list but the only difference is that this model does not come with a base station and camera. However, this doesn't mean it's not reliable.
Sense-U provides you with a powerful app that will enable you to monitor your baby's breathing rate, temperature, and movement from an iOS or Android smartphone. You will receive alerts that will let you know the position that the baby is in at all times.
The app has a user-friendly interface, so you won't encounter any problems when analysing the data. Users can also enable or disable safety alerts from the app. And because the baby breathing monitor does not come with several accessories, you can take it with you when travelling.
It has a Bluetooth range of 15 metres and can automatically connect to your smartphone or tablet, provided that you are within the area of coverage. Besides, this device comes from one of the most reputable brands and has also won several awards, so you can be sure you're buying a reliable baby breathing monitor.
The Sense-U Baby Breathing Monitor can effectively detect weak breathing in babies and will also notify you if the temperature in your baby's room is below or above the recommended level. You can purchase the Sense-U camera separately so that you can keep a close eye on your baby.
By using this monitor, your baby will always have a safe and comfortable environment when they are sleeping. Nonetheless, like all baby breathing monitors on the market, it cannot prevent Sudden infant death syndrome (SIDS) and obstructive apnea.
---
4. Best Bluetooth-Enabled: MonBaby Baby Breathing Monitor
The MonBaby Baby Breathing Monitor is reliable, simple, and cost-efficient. Upon purchase, you will get a snap-on smart sensor that you can attach to your baby's clothing. The manufacturer recommends that you clip the baby device in the chest area to allow for easy tracking of your baby's respiration rate.
Like Sense-U and iBaby, MonBaby offers great app support for its baby breathing monitoring devices. The sensor will collect, analyse, and send data to your smartphone through Bluetooth. This will give you easy access to the info that you need.
The app will inform you if your baby is sleeping on their side, back, or stomach. You will also get ambient temperature readings in real-time. With the help of this feature, you will be able to adjust the conditions in your baby's room to the most ideal level.
Additionally, the companion app will provide you with historical graphs that can help you learn more about your baby's sleep pattern. This breathing monitor is both small and lightweight, making it ideal for travel.
On the downside, the transmitter has a limited wireless range of 15m. With that being said, ensure that you stay within this range to get instantaneous notifications. Depending on your needs and budget, you can also go for the Wi-Fi base station to increase the area of coverage.
On the plus side, the MonBaby Baby Breathing Monitor offers great value for money and can be a good pick for parents who are looking to give their babies extra care during sleep. It will deliver reliable results as long as the clip-on device stays attached to the baby.
---
How We Researched the Best Baby Breathing Monitors
To create a list of the best baby breathing monitors, we started our search by visiting ProductReview.com.au — one of Australia's most trusted consumer opinion websites. Through this, our review team was able to pick out the best-selling baby breathing motor brands in Australia. Additionally, we visited local online retail stores like Kogan, Baby Bunting, Harvey Norman, and Catch to identify some of the frequently bought baby breathing monitors by Aussie parents.
We also read through the customer reviews on these sites. This gave us a better understanding of each product's features and functionalities. We used the data that we obtained in the first and second phases to pick 10 breathing monitors from 7 different brands. After this, we analysed the devices based on Reliability, Ease of use, Type, Functionality, Range, Portability, and Cost. From here, we eliminated breathing monitors that did not tick all the boxes.
This left us with six products, which we further compared; taking into account the independent customer reviews and star ratings on Amazon Australia. We had to do away with two more monitors because they did not meet all our standards. As a result, we were left with 4 baby breathing monitors that we ranked based on our overall research findings and the key features of each device.
Baby Breathing Monitors: Buying Guide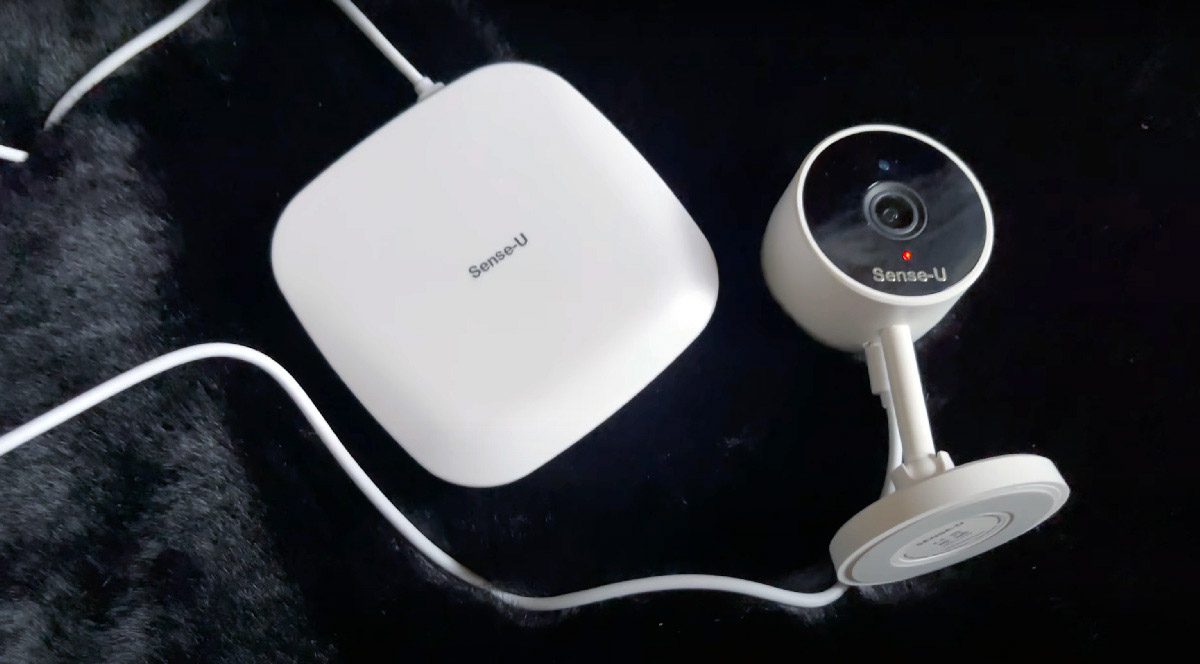 Finding a reliable baby breathing monitor can be difficult if you don't know what to look for. Besides, these devices differ in terms of reliability, design, and functionality. Before buying one, you need to check if it can effectively monitor the vital signs that you intend to track.
You should also go through customer review sites to see what other users have to say about the device that you want to buy. But since we've done most of the work for you, all you have to do is pick a product from the list above. The pointers highlighted below can help you in your search for the best baby breathing monitors.
What to Consider When Buying a Baby Breathing Monitor
Baby breathing monitors use different tracking technologies and also have varying features. That said, some of these devices perform better than others when it comes to monitoring sleep, respiration rate, oxygen levels, movement, etc.
If you are looking to get value for your money, you should consider buying a breathing monitor that comes from a trusted brand. But most importantly, you need to check if the device in question is certified and safe for babies. Here are other factors that you need to take into account when shopping for a breathing monitor for babies:
Reliability
Most baby breathing monitors on the market are not as reliable as the manufacturers claim. A good number are known for giving false alerts and inaccurate data. The wearable models, in particular, can easily fall off when your baby is shifting positions during sleep, meaning the sensor won't detect breathing and movement as it should. This often leaves parents panicking even when there is nothing wrong with the baby.
It is not only the wearable models that are affected, parents have reported having problems with contactless breathing monitors as well. As such, we recommend that you do additional research and consider all factors before picking these monitors. However, you should keep in mind that not even the most reliable baby breathing monitors can prevent Sudden infant death syndrome (SIDS) in babies.
Type
As you may have noticed during your search, baby breathing monitors come in different designs. Clip-on baby breathing monitors are a favourite among most parents due to their simple design, ease of set-up, and portability. The only problem with this type of monitor, as earlier stated, is that they can fall off, resulting in inaccurate monitoring. Wearable baby breathing monitors are somewhat similar to the clip-on models, but the only difference is that they are often attached to the baby's wrist or ankle. When used correctly, both types of monitors can deliver great results.
Depending on your preference and budget, you can also go for contactless baby breathing monitors. Most models use both audio and video to help you watch over your baby even when you are not in the room. They also feature built-in breath sensors that can pick up the baby's respiration rate. The iBaby Smart Baby Breathing Monitor - with Camera and Audio is a good example of such.
You can also go for under-mattress baby breathing monitors. These not only track breathing but can accurately monitor the baby's movements. Nonetheless, you need to consider the thickness of the mattress when buying this type of breathing monitor. A mattress that is too thick can prevent the sensor from accurately tracking your baby's movement and breathing.
Ease of use
Taking care of babies is one of the most challenging tasks, so the last thing any parent needs is a breathing monitor that is difficult to operate. To avoid complications, experts suggest that you choose a device with a straightforward design.
If you opt for a baby breathing monitor with app support, you need to check if the application has a user-friendly interface. Additionally, the controls should be intuitive to allow for easy operation.
Functionality
Although baby breathing monitors are specially designed for tracking your baby's respiration rate, some models can track sleep patterns, measure body temperature, monitor oxygen levels, and more.
With this in mind, parents should see to it that they buy a monitor that can perform all the functions that you need. Ensure that you go through the product specifications to understand what the monitor can and cannot do before confirming your order.
Range
This metric indicates how far apart the monitor's receiver can be from the transmitter without dropping the signal. The range of coverage may vary depending on the wireless technology that is in use. Nearly all baby breathing monitors on the market use either Bluetooth or Wi-Fi technology for signal transmission.
The latter offers a better wireless range than the former and is also more secure when properly configured. A breathing monitor with a wide area of coverage is highly preferred since it allows parents to monitor their babies even when they are several metres away.
Portability
This is a factor that most parents fail to consider, yet it is just as important as the other factors that we have listed above. If you know that you will be travelling with your baby from time to time, it would be wise to buy a breathing monitor that you can carry from one place to another with ease. The clip-on and wearable models excel in this department.
Cost
You can find a reliable baby breathing monitor for as little as $100.Some fall below this price range, but you can always go for the high-end models with all the bells and whistles. However, always remember that a higher price does not equate to reliability. Always go for cost-efficient products.
Features to Look for When Buying a Baby Breathing Monitor
Below are some of the essential features that a good baby breathing monitor ought to have:
Adjustable sensitivity
Baby breathing monitors with this feature will allow you to adjust the sensitivity of the sensor to match your baby's movements when they are sleeping.
Also, some breathing monitors may pick up external disturbances in the baby's environment, thus interfering with normal tracking operations. By customising the sensor, the monitor will only trigger an alarm when the parameters are not within the set limit.
Two-way audio system
With a two-way audio system, you can hear your baby and will also be able to talk to them without going into the room that they are in. This feature can prove helpful when you want to comfort the baby from a distance.
Battery level indicator
If you are using a battery-operated baby breathing monitor, you should check if the device has an indicator that can let you know when the battery is about to run out of juice. This applies to both the receiver and the transmitter.
---
You may also be interested in:
Last update on 2023-12-11 / Affiliate links / Images from Amazon Product Advertising API