The best budget gaming headsets in 2020 is a tough list to put together. Tech has developed so much and so many headsets could be on here, but, we whittled it down to just 5 of the best!  Thankfully for gamers, headset tech has progressed enough that brands are now creating budget gaming headsets for a budget without too much compromise.
There's nothing quite like a great gaming headset to finally complete your dream gaming setup, adding that satisfying sense of immersion to the whole experience. Problem is, a lot of headsets that are geared towards video games tend to cost a good bit of cash, with some of the more premium models even reaching north of 300 bucks.
But that's not to say that there aren't quality offerings at more affordable prices. Ever in search of excellent peripherals that the average gamer can afford, we've decided to put together a list of the best budget gaming headsets that we've had the opportunity of trying out for ourselves.
Don't have enough time to get through the entire list of best budget gaming keyboards in 2020? Just click any of the links below and it'll take you right to that headset.
Why buy a budget gaming headsets?
While any decent headphones will likely work well while playing video games, good budget gaming headsets are almost always tuned with an exaggerated bass-profile, stellar mids so gunshots and explosions sound that much more satisfying and voice-overs come across nice and clear.
They also often come with a microphone, companion app, and gaming-specific features that enhance your listening and chatting experience, especially in multiplayer titles.
SteelSeries Arctis 1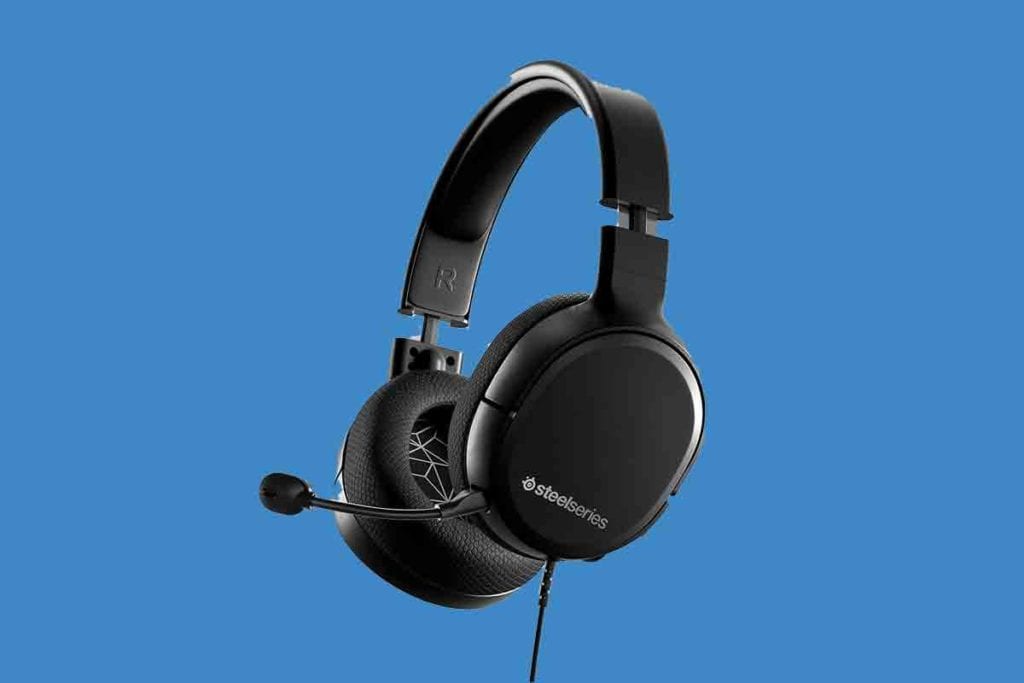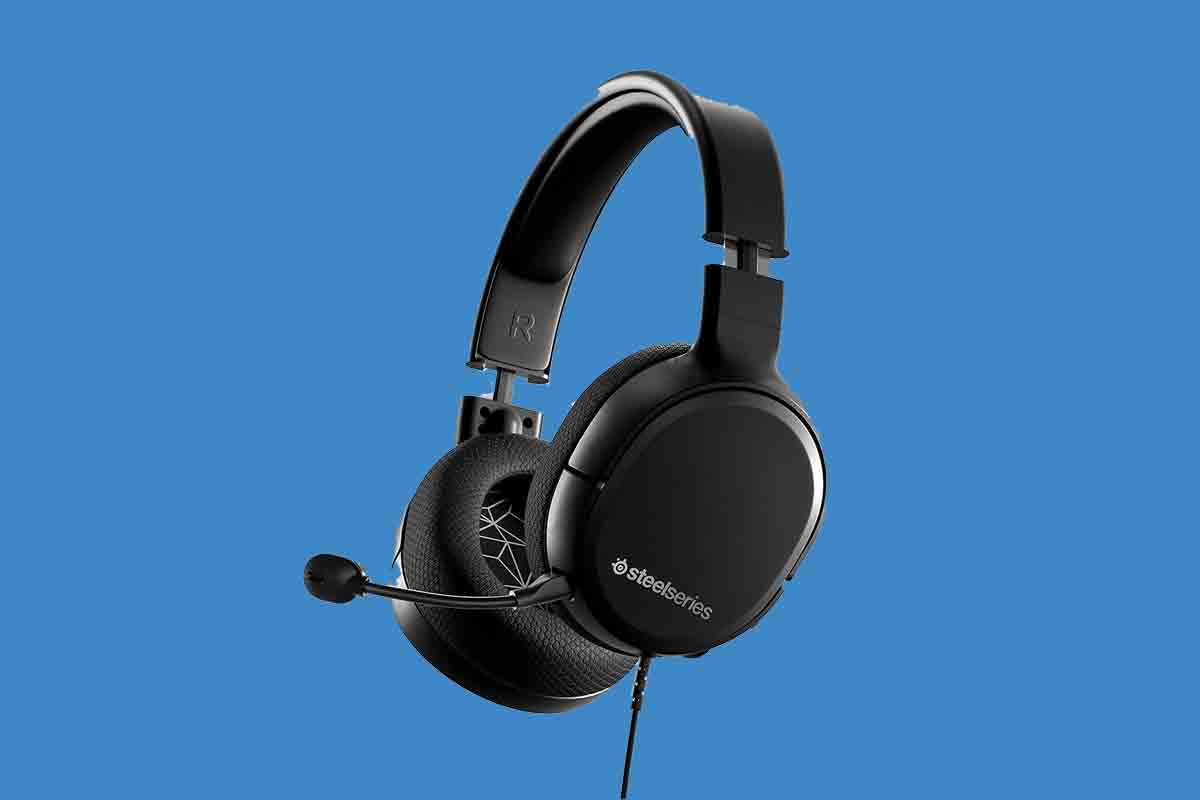 Weight: 272 grams
Battery Life: N/A
Connectivity: Wired via 3.5mm audio cable
Compatibility: Any device that has a 3.5mm audio jack
The SteelSeries Arctis 1 remains an excellent gaming headset even by today's standards and also happens to be the cheapest of the bunch thanks to its wired nature and streamlined design. if you thought copping a great headset would set you back more than a hundred bucks, think again. Here's what we loved about the Arctis 1:
Additional reasons to consider the Arctis 1:
It offers fantastic sound quality with intense, punchy bass that's well above its budget price point.
The headset comes with a remarkable microphone that captures your voice naturally and in a detailed manner, and is able to isolate even noisier ambient sounds.
Its lightweight yet comfy build and low-profile design are perfect for gamers who prefer more subtle-looking headsets that don't scream "gamer" and can be used in public without garnering judgemental stares."
As long as you don't mind rocking a wired headset and missing out on some software support, the SteelSeries Arctis 1 is one of the best gaming headsets that you can grab for under $100.
---
Razer BlackShark V2 X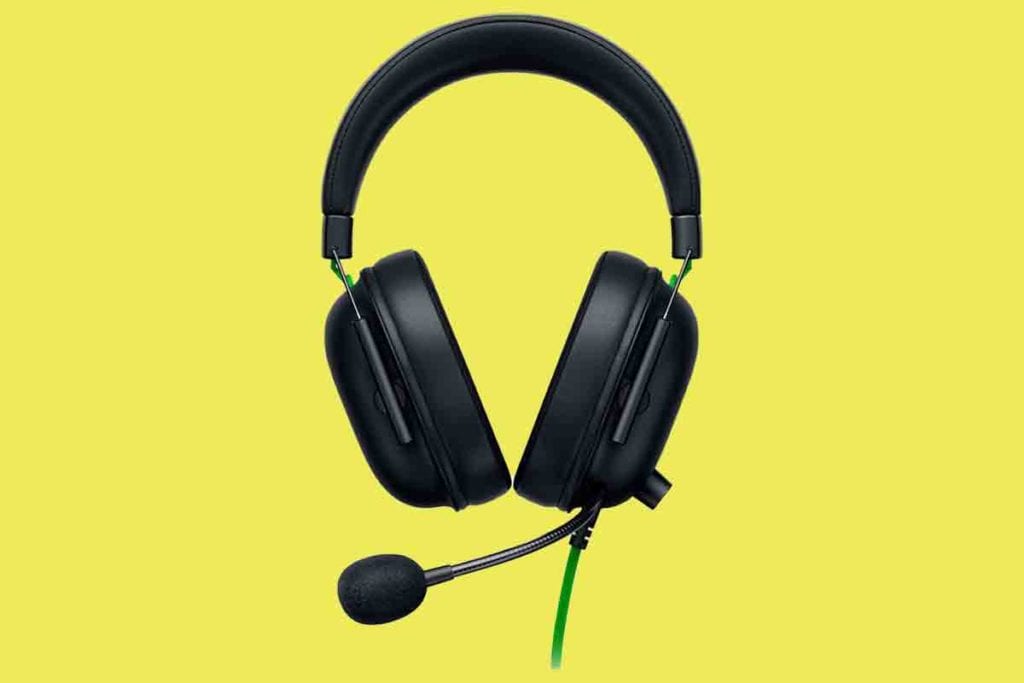 Weight: 240 grams
Battery Life: N/A
Connectivity: Wired via 3.5mm audio cable.
Compatibility: Any device that has a 3.5mm audio jack. Includes a Y-splitter for mic support on PC.
Razer is known for its premium headsets, with a few of them costing an arm and a leg. But that doesn't mean they've forgotten to craft something just for the little guy. Their Razer Blackshark V2 X is essentially a wired, watered-down version of the extremely popular BlackShark V2 but manages to keep most of its best features intact. These are some of its highlights:
Additional reasons to consider the Razer BlackShark V2 X:
The BlackShark V2 X features Razer's trademark audio quality that's heavy on the bass and accurate on the mids, making for crystal-clear vocals and eardrum rumbling action sequences.
Its low-key design is a welcome departure from Razer's often loud aesthetics and will likely suit the tastes of people who enjoy less on-the-nose gaming headsets.
For a budget headset, the BlackShark V2 X comes with surprisingly accurate 7.1 Surround Sound that feels wonderfully atmospheric when used in gaming."]
if you're a budget-conscious gamer who's always wanted to join the Razer club, this right here's your ticket.
Full Razer BlackShark V2 X review can be found here
---
Corsair HS70

Weight: 330 grams
Battery Life: 15 hours
Connectivity: Exclusively wireless connection via its wireless USB dongle
Compatibility: PC/PS4/Docked Switch
Tired of dealing with cables but don't want to empty your wallet on a pricey pair of wireless cans? Then the Corsair HS70 should be at the top of your list. As a follow-up to the beloved HS-60, this headset has all the features that made the original so great minus the pesky cord. Some of its best characteristics include:
Additional reasons to consider the Corsair HS70:
Its exceptionally well-balanced sound design that offers powerful bass, precise mids, and excellent highs that come together seamlessly to provide a marvellous gaming experience, no matter the genre.
A solid 7.1 Surround Sound feature that offers fairly accurate positional audio and a wider sound stage. A feature that's quite rare for a wireless headset at this price range.
A rugged, comfortable, and stylish design that's playfully edgy but not at all overdone.
Unless you're gaming on an Xbox (which is incompatible with the Corsair HS70 on account of the wireless USB dongle), there's little reason not to give this wireless gaming headset a closer look.
Full Corsair HS70 review can be found here
---
Logitech G533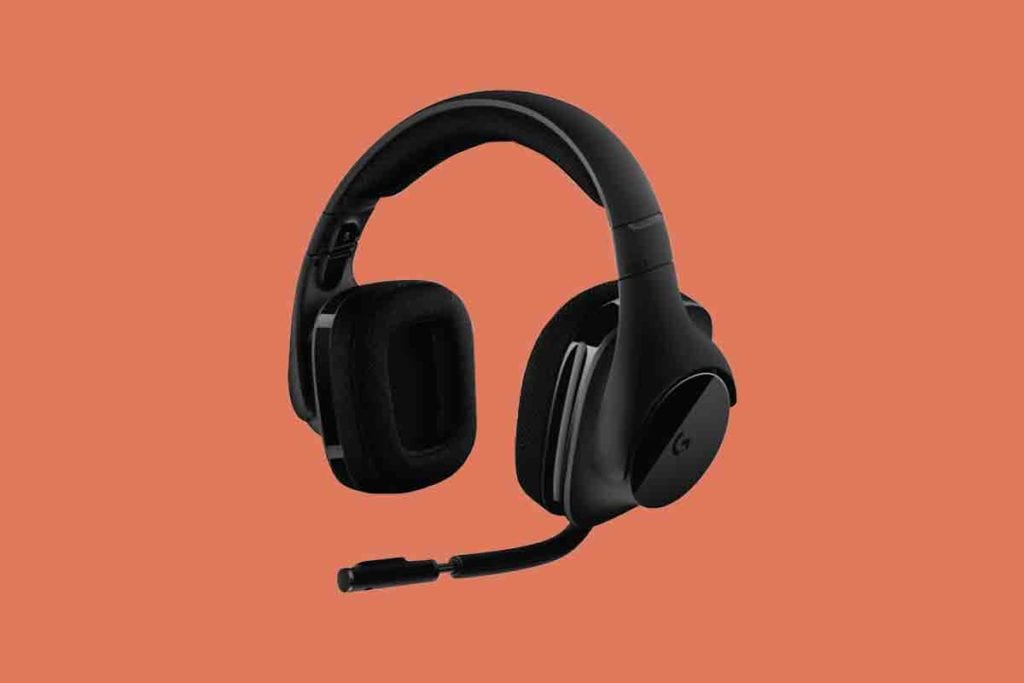 Weight: 350 grams
Battery Life: 17 hours
Connectivity: Exclusively wireless connection via its wireless USB dongle
Compatibility: PC/PS4/Docked Switch
If the Corsair HS70's looks are a little too loud for your tastes or you'd rather pick up a wireless gaming headset that comes with better software, the Logitech G533 makes for an amazing alternative. Sitting on a similar price tag, this headset is one of our favourite wireless headsets period, let alone a budget a one, with its high points being:
Additional reasons to consider the Logitech G533:
Its spectacular audio quality that's highly customizable, which isn't that surprising considering it's a Logitech headset.
The G533's subtle yet sleek design that's just as comfortable as it is durable.
Its Logitech G Hub software support that offers tons of extra features like a stellar graphic equalizer, control mapping for one of its buttons, and in-depth Surround Sound customization.
I enjoy doing most of my gaming on PC but occasionally hop onto my PS4 or Switch whenever a noteworthy exclusive comes my way. If you share a similar routine and want an inexpensive wireless gaming headset that's at its prime on PC but functions great with your consoles, the Logitech G533 is one of the best.
Full Logitech G533 review can be found here
---
SteelSeries Arctis 7X

Weight: 350 grams
Battery Life: 24 hours
Connectivity: Wireless connection via its wireless adapter/ Wired via 3.5mm audio cable
Compatibility: PC/PS4/Switch/Xbox/Modern smartphones
The SteelSeries Arctis 7X may be the priciest entry on this but it's still astonishingly affordable for what it has to offer. Whether your gaming preference leans towards PC, smartphone, or anything in between, this headset has you covered. Some of its greatest features include:
More reasons to consider the SteelSeries Arctis 7X:
The flexible connectivity options that pretty much allow the headset to connect to anything that can catch a wireless signal. Its wireless adapter has a switch that alternates between Xbox and USB, meaning you'll even be able to use it with Microsoft's consoles. It also comes with a USB-A to C adapter that lets you use it no matter the gadget's USB port.
An exceptional 24-hour battery life that beats out much of the competition and keeps you gaming more while charging less.
SteelSeries' darling Arctis comfort and design but in fresh new colourways.
Looking for the ultimate multi-platform wireless gaming headset? With the SteelSeries Arctis 7X's unbridled level of connectivity, you'll be hooking the headset up to pretty much any of your gadgets with minimal hassle. And the best part is you won't be paying through the teeth for it. All things considered, we think it's one of the best all-around wireless gaming headsets on the market.
Full SteelSeries Arctis 7X review can be found here
---
Final Thoughts
We just want gamers to know that an outstanding gaming headset doesn't have to cost a fortune and this list proves just how extensive the options are on the market. If you feel like we missed out on a great budget gaming headset, make sure to leave us a comment below so we can give it a look.
You may also be interested in:
Last update on 2021-09-21 / Affiliate links / Images from Amazon Product Advertising API