While having a nice surround sound stereo system can really bring PC video game experience to life, nothing says immersion quite like having a quality pair of cans on your ears. Not to mention having a solid microphone that allows you to flame your teammates in style.
With that in mind, we've compiled a list of the best gaming headsets for PC that we've had the pleasure of reviewing, emphasizing those that we feel are at their best when used with a gaming rig.
Short on time and can't get through the entire list? Just click any of the links below and you'll skip right to that section.
What makes PC gaming headsets so great?
Aside from the gamer-esque aesthetic and bass-heavy sound profiles we've come to expect from gaming headsets in general, PCs have a much higher customization potential compared to their console counterparts.
Unlike a PS4, Xbox One, or Switch, which mostly rely on headsets that you can simply plug and play, headsets geared towards PCs include robust companion software that usually allows the fine-tuning of audio profiles as well as the customization of a host of different settings and features.
Best Gaming Headsets for PC Overview
HyperX Cloud Revolver S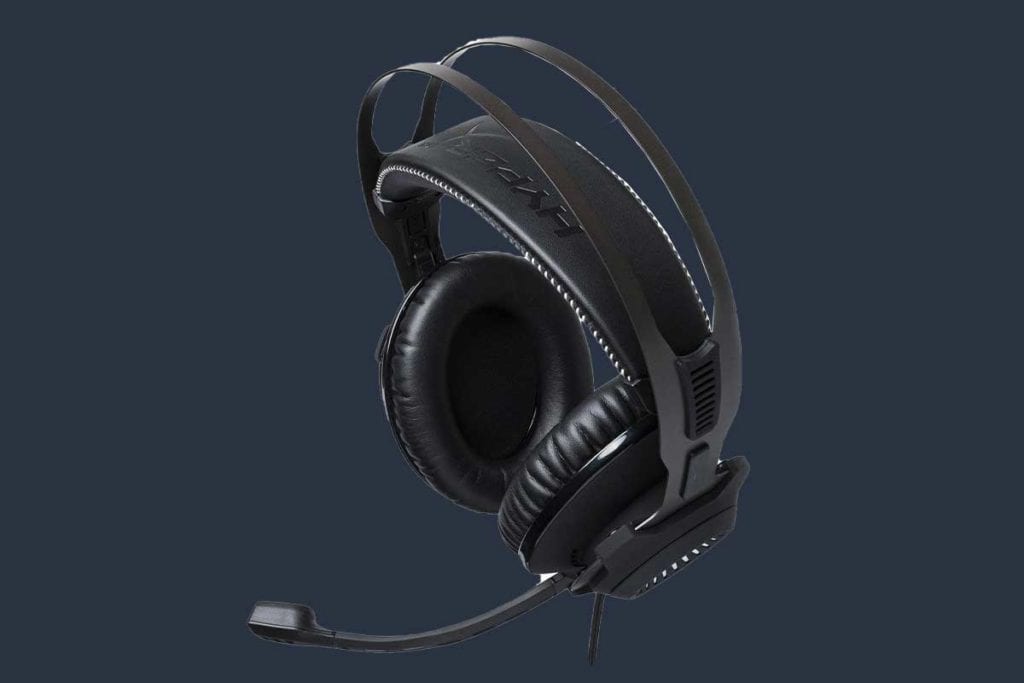 Weight: 376 g
Battery Life: N/A
Connectivity: Wired via 3.5mm audio cable
Compatibility: Any device with a 3.5mm audio jack
If you've never been one for wireless gaming headsets, the HyperX Cloud S is as good as they come. Its price tag may be steep considering the fact that you'll still be tethered by an audio cable, but it justifies it with an eye-catching design, stellar audio quality, and a high degree of comfort.
Here are our favourite things about the Cloud Revolver S:
It offers a remarkable sound profile that's satisfyingly heavy and punchy in the bass range, while voice-overs and instruments come across crystal-clear.
The aesthetic of the Cloud Revolver S walks the fine line between edgy and sleek, as it manages to look distinctly gamer without ever feeling overdone.
The headset comes with a  nifty in-line control panel that gives you an extra set of controls without overcrowding the headset by placing the buttons on the peripheral itself.
The Cloud Revolver S may not have the sought-after software support that comes with the other entries on this list, but the in-line panel does allow for a small degree of customization and the standard tuning is so good that there really isn't that much the average gamer would want to tweak.
For the few people who prefer wired headsets to wireless ones, the HyperX Cloud Revolver S is definitely one of the best on the market.
Full HyperX Cloud Revolver S Review Here
---
SteelSeries Arctis 7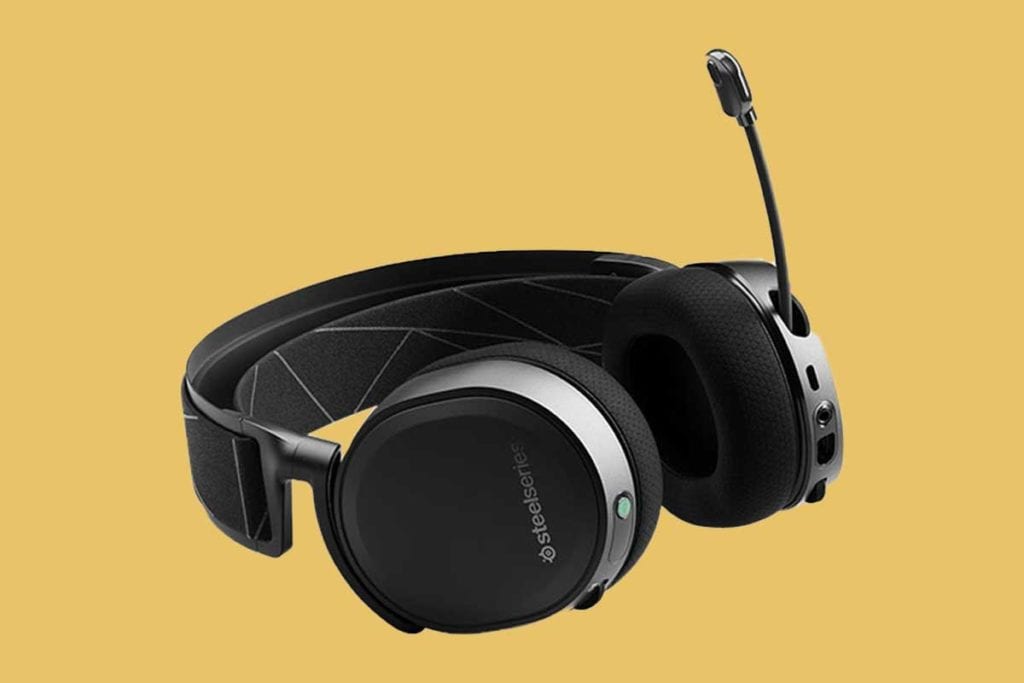 Weight: 375 g
Battery Life: 24 hours
Connectivity: Wireless via USB dongle / Wired via 3.5mm audio cable
Compatibility: Wireless: PC, PS4, and docked Nintendo Switch / Wired: Any device with a 3.5mm audio jack
You'll be hard-pressed to find a "top gaming headset" list without the mention of an Arctis model. I mean, just check out our lists of best gaming headsets for budget-minded gamers and Xbox One owners. Perhaps the most renowned of the Danish tech company's line of gaming headsets is the SteelSeries Arctis 7, known for its chic yet sturdy design and excellent sound quality.
Additional reasons to consider the SteelSeries Arctis 7:
The Arctis 7 utilizes the trademark SteelSeries ski-goggle headband to give you a comfortable and precise fit. It also looks awesome and can be replaced to match your style.
Its lengthy battery life beats out a lot of the competition and ensures that you'll be charging less and gaming more.
The headset comes with an excellent 7.1 Surround Sound feature that's perfect for gamers looking for an extra layer of immersion or a solid edge in competitive online shooter games.
If you're on the lookout for a well-rounded wireless headset that has the killer looks to match its fantastic audio quality, you can't go wrong with the SteelSeries Arctis 7.
Full SteelSeries Arctis 7 Review Here
---
Razer BlackShark V2 Pro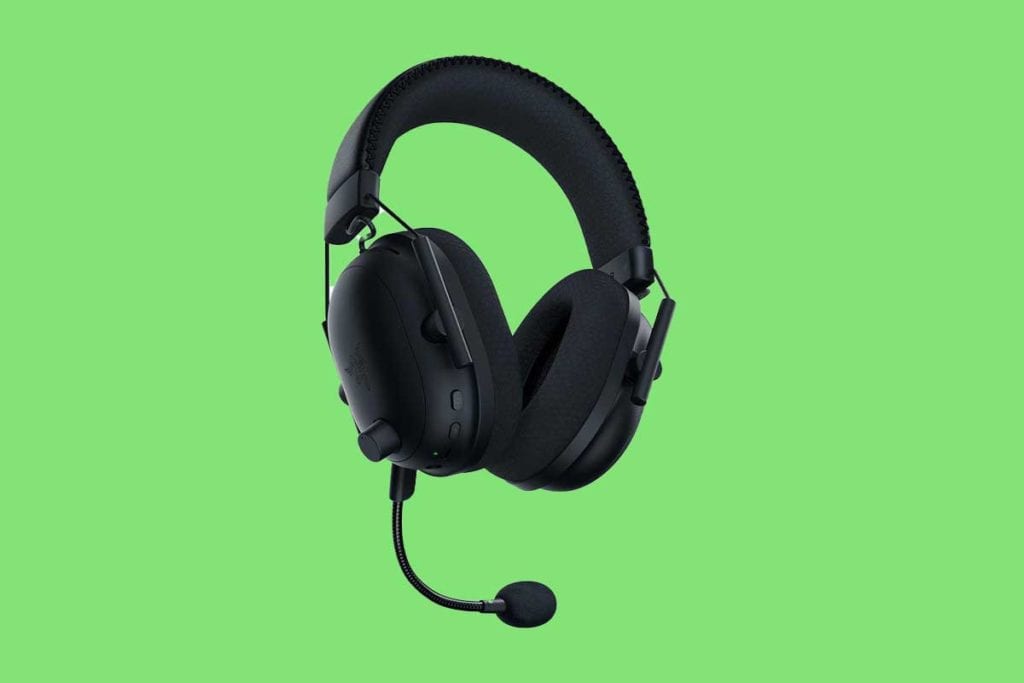 Weight: 320 g
Battery Life: 23 hours
Connectivity: Wireless via USB dongle / Wired via 3.5mm audio cable
Compatibility: Wireless: PC, PS4, and docked Nintendo Switch / Wired: Any device with a 3.5mm audio jack
No gaming headset list is complete without an entry from gaming peripheral juggernaut Razer, and their Razer Blackshark V2 Pro is definitely one of our favourites. Whether it's comfort, looks, performance, or extra features, this headset pretty much has it all.
Check out some of its highlights:
It comes with Razer's THX Spatial Audio which is pretty much a more precise version of the run-of-the-mill Surround Sound. This not only sounds great but also has the potential of giving you a slight advantage in online FPS titles by helping you discern enemy locations through the sounds they make.
Its solid battery life rivals that of the Arctis 7, offering almost a day's worth of continuous playing time.
It's extremely comfortable and boasts a handsome, low-key design that is sure to speak to gamers who enjoy a more minimalist aesthetic.
You can pretty much pick a Razer headset at random and chances are you won't be disappointed with the result. But if a no-fuss, mid-range variant is what you're after, the BlackShark V2 Pro has you covered.
Full Razer Blackshark V2 Pro Review Here
---
Razer Nari Ultimate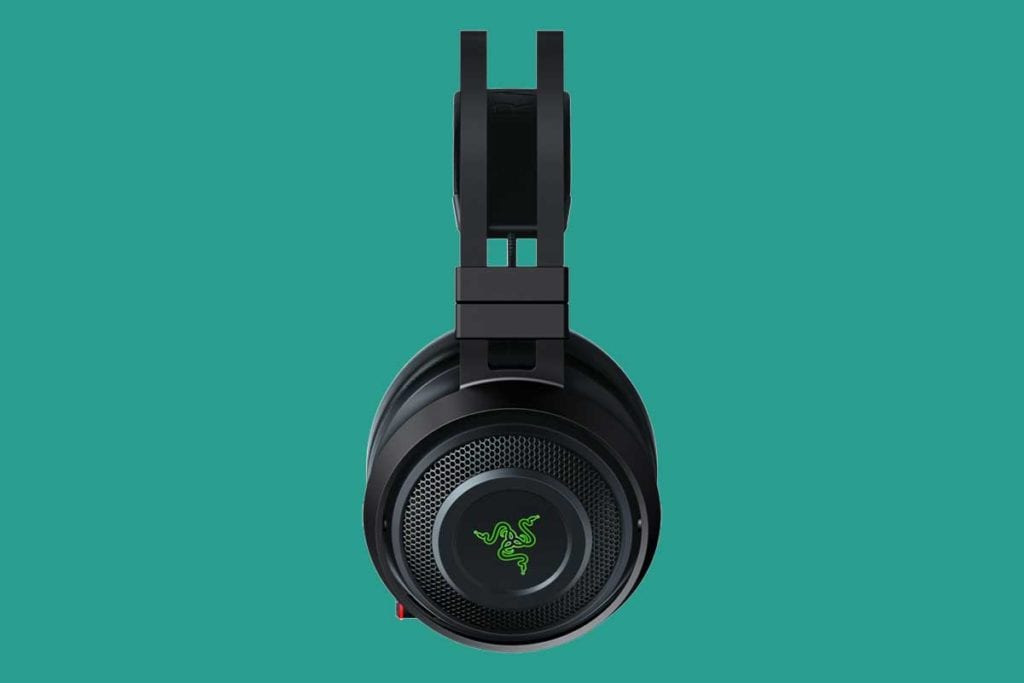 Weight: 432 g
Battery Life: 24 hours with RGB and HyperSense switched off
Connectivity: Wireless via USB dongle / Wired via 3.5mm audio cable
Compatibility: Wireless: PC, PS4, and docked Nintendo Switch / Wired: Any device with a 3.5mm audio jack
If immersion is what you're looking for in a gaming headset, then the Razer Nari Ultimate is sure to pique your interest. It features Razer's patented haptic feedback technology, allowing you to experience your favourite video game titles in a whole new light.
Here's are some the Nari Ultimate's best features:
The headset sports Razer's HyperSense technology which is comprised of haptic drivers embedded into the peripheral's ear cups. These convert sound into touch-sensory feedback so you can literally feel the audio.
It's accompanied by the Razer Synapse software app which is delightfully easy to use and allows for quite a bit of customization.
The Nari Ultimate is one of Razer's more low-profile headsets that's surprisingly sturdy despite its heft.
It may not come cheap but the Razer Nari Ultimate goes beyond merely providing impressive performance and premium comfort, as it manages to present gamers with an innovative gimmick and a fresh experience.
Full Razer Nari Ultimate Review
---
Astro A50 Wireless (2019)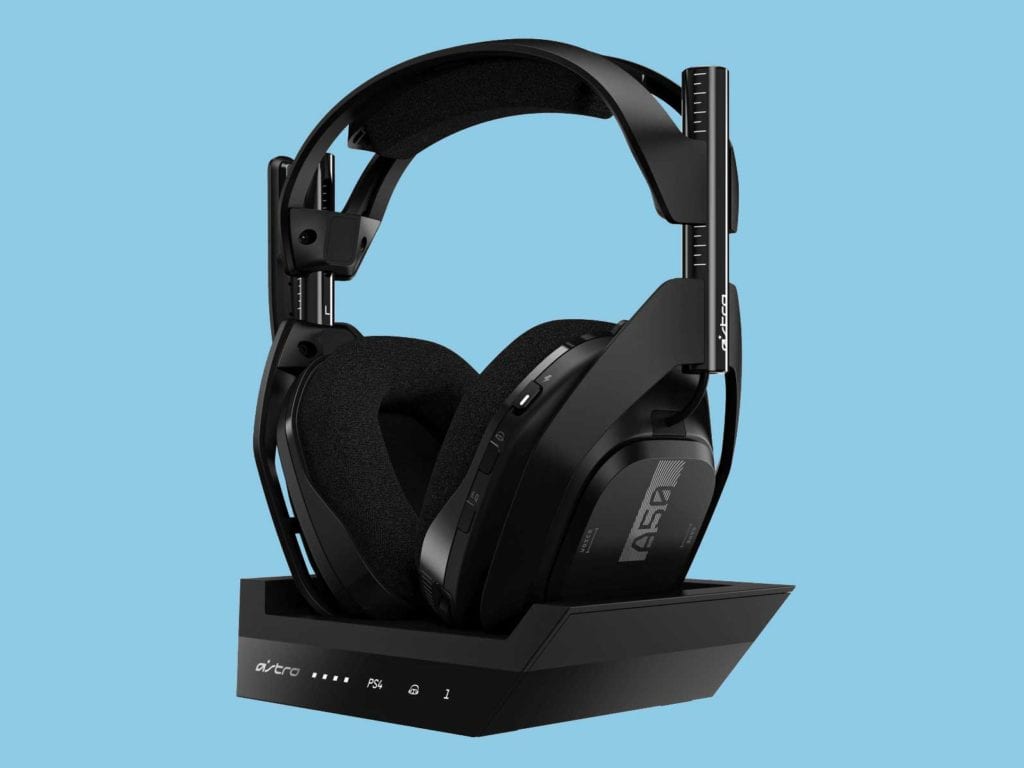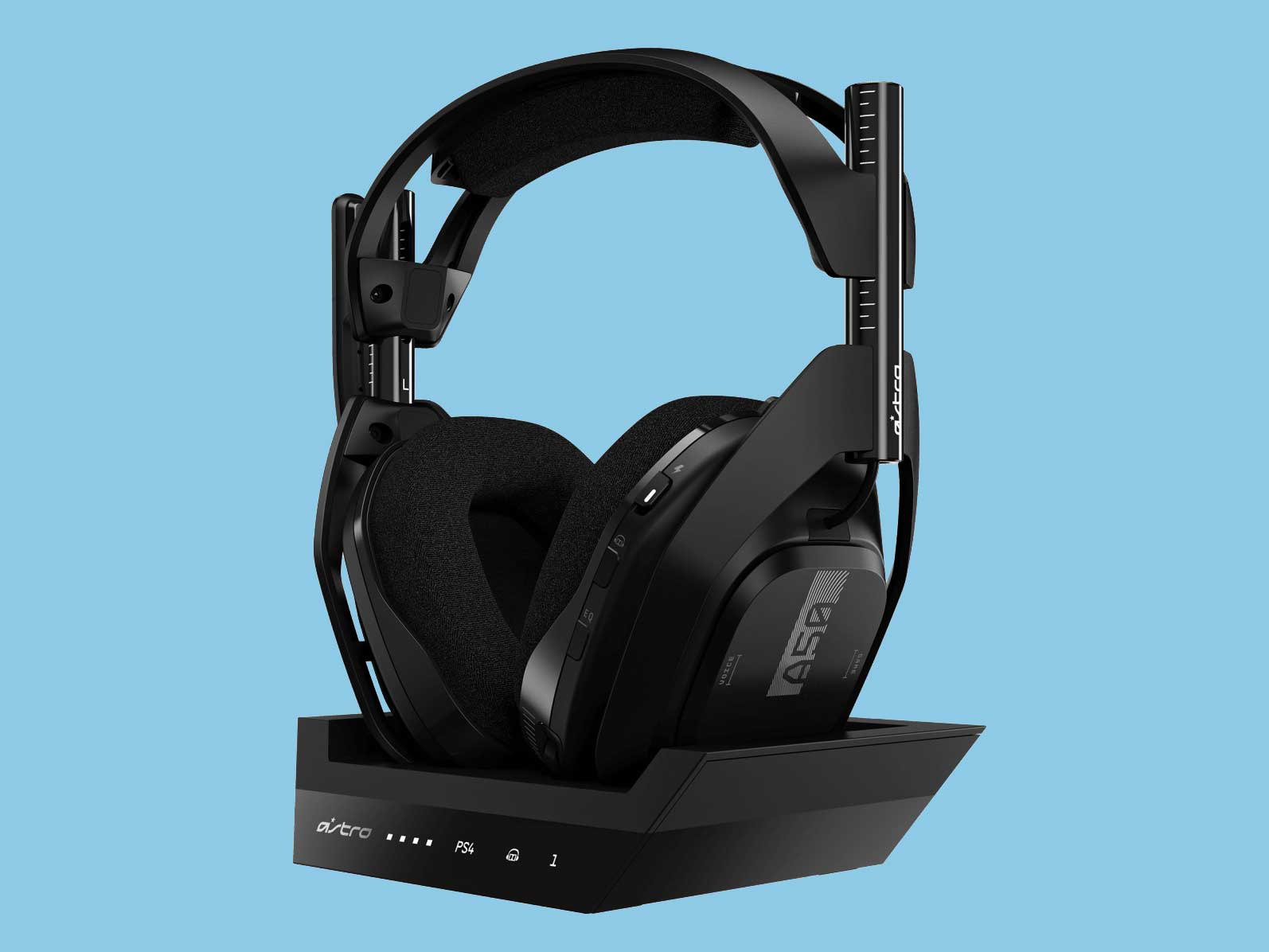 Weight: 363 g
Battery Life: 17 hours
Connectivity: Wireless via its base station
Compatibility: PC, PS4, and docked Nintendo Switch
The Astro A50 is the priciest entry on this list by far, albeit for good reason. It comes with a marvellous base station that includes a bunch of awesome features. Even without its amazing accessory, this headset is tough to beat in terms of performance and comfort.
Here's what makes the A50 Wireless one of the best in the biz:
Its base station is the best we've ever seen. It's not only stylish but includes a variety of inputs and is compatible with consoles as well.
The A50's sound quality is stellar across the board, managing to sound exceptional whether you're gaming, streaming shows, or listening to movies.
 Despite the headset's bulky size, its weight is well-distributed and, as a result, feels comfortable to use even during long gaming sessions.
If you can spare the coin and don't mind its excessively "gamer" appearance, there's very little reason not to consider the Astro A50 Wireless.
Full Astro A50 Wireless Review
---
Final Thoughts
Did the Razer Nari Ultimate's gimmicky HyperSense catch your fancy? Or perhaps the base station that comes with the Astro A50 Wireless is more your speed. Or maybe you just want a well-balanced mid-range headset like the SteelSeries Arctis 7 to suit your gaming needs.
Whichever you've set your heart on, we hope our list of best gaming headsets for PC helped you figure out which one's the best for you. If there's a pair of cans that you believe is missing from this list, make sure to let us know in the comments section below so we can give it a look.
You may also be interested in:
Last update on 2021-09-22 / Affiliate links / Images from Amazon Product Advertising API