Wireless earbuds have never been in a better place. If you're in the market for a pair of wireless earbuds for work, sport or pleasure the current crop of buds have you covered. Brands like Sony, Jabra, Sennheiser, Google and Beats have been put out some truly great wireless earbuds in 2020. It's our job at Mr Gadget to put in the work so you don't have to. This means we spent many hours reviewing the best wireless earbuds of 2020 so you get exactly what you need!
Buying the best wireless earbuds depends on what features mean the most to you. As with any tech product, there is no one size fits all, so finding out what each of these earbuds does well is critical. For example, the Beats Powerbeats Pro is the best wireless earbuds for sports. The Jabra 75t is the best pair of wireless earbuds for office workers. And the Sony WF-1000XM3 is the best pair of wireless earbuds for noise cancellation.
Without any further ado, let's jump into the best wireless earbuds money can buy in 2020!
The Best Wireless Earbuds 2020
---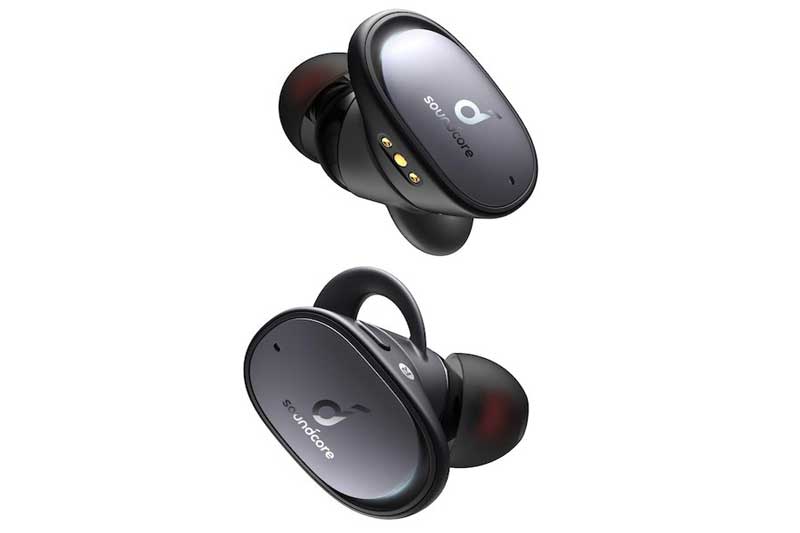 The Liberty 2 Pro is the best wireless earbuds for all-round performance.
---
1. Anker Soundcore Liberty 2 Pro
The best all-rounder wireless earbuds
Anker has been making waves recently in the audio world and the Soundcore Liberty 2 Pro strengthen this reputation. Most well known for their affordable yet good value, Anker has stepped it up a notch with this pair of wireless earbuds.
They look very similar to some more premium earbuds from the likes of Sony or Sennheiser, without the price tag. Despite not offering all of the premium features you can expect from more expensive pairs, Anker has still crammed in a lot.
Firstly, these are USB C powered – Woohoo! Oh, they also do wireless charging! They contain generous 11mm speaker drivers which deliver a full sound. The battery should be applauded for the 8 hours of playback time on the earbuds battery, with a further 24 hours stored on the carry case. There is no active noise cancellation, but there is pretty good passive noise cancellation for those looking for some peace and quiet.
Overall, the Soundcore Liberty 2 Pro is a very good pair of wireless earbuds that deliver a full sound, comprising off bright highs and rich lows. The build quality is decent and the battery life is generous. For the price point, it is VERY hard to find a pair that does a similarly good job!
Full Anker Soundcore Liberty 2 Pro review here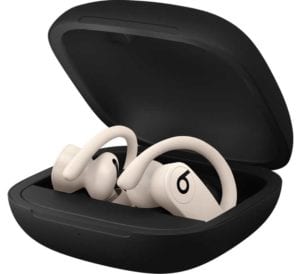 ---
2. Beats Powerbeats Pro
The best wireless earbuds for sports and fitness
Beats have been the king of the workout world for a while now and the Beats Powerbeats Pro still hold that title. There's no denying it, these are the best wireless earbuds for sports – hands down…give me 10 pushups. Oh hang on this is a review, not a workout…
These earbuds are incredibly comfortable and do a brilliant job of staying firmly in your ear. Even while running these earbuds feel completely secure at all times. On top of this, there are incredibly durable and sweat-proof. Combining this durability with a massive 9 hours battery life, you can get through two back-to-back marathons without a recharge.
We haven't even mentioned the stellar audio quality and the Beat's signature bass-heavy approach to music – which sounds fantastic. As you would expect from a more premium set of earbuds, there are advanced features which ket you adjust the soundstage and other audio settings.
For those of you who love to colour match your workout clothes with your workout accessories then Beats have you covered. There is a total of 8 colourways to choose from that will no doubt find a match with your workout gear.
Full Powerbeats Pro review here
---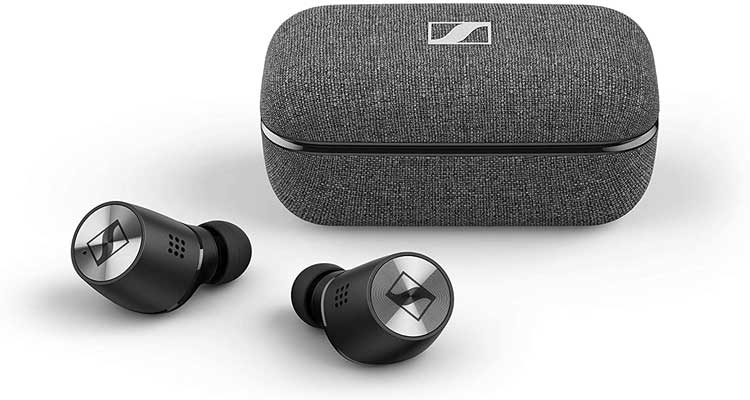 Best Wireless Earbuds for Sound Quality
---
3. Sennheiser Momentum True Wireless 2
Best Wireless Earbuds for Sound Quality
Audiophiles assemble! These are the wireless earbuds for you! Sennheiser has long been known for their audio quality and the Sennheiser Momentum True Wireless 2 absolutely hit the high notes once again. These are without a doubt the best wireless buds in 2020 for sound quality.
The audio consists are stunning highs, warm and vibrant mediums and luxurious lows. These sound like a pair of premium over-ear headphones! If you're the type of person to sit back and really listen to music then you shouldn't look past these bad boys.
It's well worth mentioning that these offer huge batter performance over their predecessor. Jumping up from the measly four hours to a pretty good 7 hours. They perform noticeably better in noisier environments.
Price reduction
Of course, great quality comes with a price tag and these are certainly on the upper limit. But these sound so good that they're easily worth the money if sound quality is your priority.
Full Sennheiser Momentum True Wireless 2 review here
---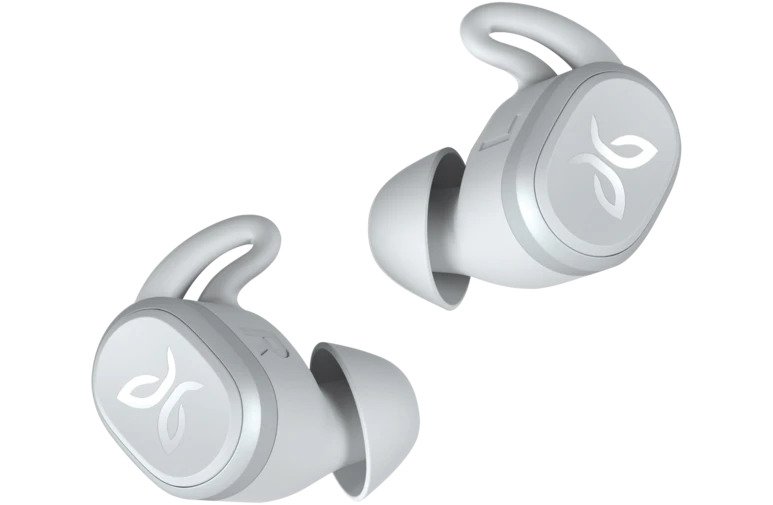 Best affordable wireless earbuds for sports
---
4. Jaybird Vista
Best affordable wireless earbuds for sports
Ah good old Jaybird. Jaybird still flies under most peoples' radars but Jaybird has been releasing quality audio products for quite some time now. The Jaybird Vista are excellent and do a good job of competing against more established and more expensive earbud brands.
There's no denying that the Powerbeats Pros are better, but not by that much! The Vistas do an excellent job at delivering audio quality, securely, while you work our or run. On top of this, these are objectively the most durable earbuds on the market. They are so durable in fact that they meet military durability standards. Yep!
Thankfully, you won't have to rely on their durability too often because these guys fit snug like a bug. As with most earbuds, Jaybird provides a range of different size ear tips for all ear sizes. These are comfortable (up to an hour) and durable.
Jaybird Vista
EARTHPROOF: Fully waterproof crushproof dropproof and sweatproof IPX7...
ALWAYS READY: Vista gives you 6 hours of audio on a full charge plus 10...
CONNECTED: Vista's cutting-edge JBS1 true wireless bluetooth technology...
GO LIGHT: Vista's earbuds are among the smallest and lightest premium...
The only real downside to these is the paltry six hours of battery life, which is at the lower end across the products in this list. The carry case does provide an additional 16 hours, bringing the total to 22 hours. However, this requires you removing them and working out without them.
Full Jaybird Vista review here
---

Best Wireless Earbuds for Google power users / img credit: Google.
---
5. Google Pixel Buds 2
Best Wireless Earbuds for Google Power Users
Google isn't exactly known as audio specialists, but they weren't phone specialists either and the Pixel has been a raging success. And as for the Pixel Buds 2, well they're awesome!
These wireless earbuds are designed for Google power users who want complete and seamless integration into Google's ecosystem. The Pixel Buds 2 does exactly that. Pairing these with any Android device is pretty much instant. The Google Assistant feature is incredibly useful for those of you who use it and the translation function is fantastic.
On top of this, these are some of the better-looking earbuds on the market. These are sleek, super modern and minimalist. They also have a very premium feel to them which is worth mentioning. Looks aside, the 12mm drivers deliver an excellent sound profile at a quality most people could not complain about. The bass is not overly heavy-handed and the mids and highs hit the mark.
Battery life leaves a bit to be desired at a measly 5 hours (sad face). It's just inexcusable really and a massive let down. However, if you're not planning on using these for long stints, these could be for you.
---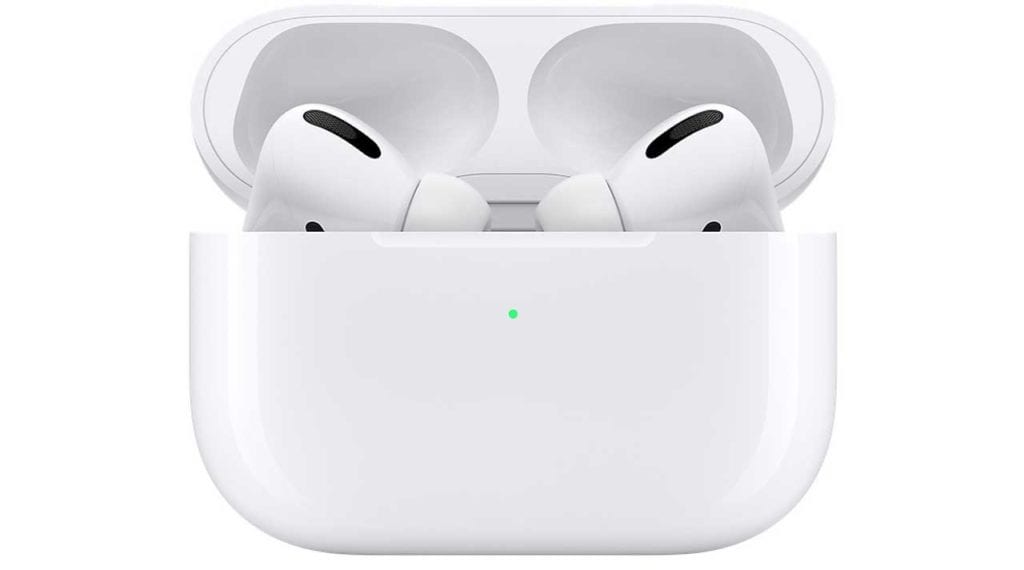 Best wireless earbuds for Apple Users
---
6. Apple AirPods Pro
Best wireless earbuds for Apple Users
The AirPod Pros are the big brother to the AirPods Pros, and well, they do everything better. These guys are now water-resistant and sweat resistant. They have a rating of IPX4 but do mention on the official Apple site that this resistance may deteriorate with normal usage.
In addition to a more durable and versatile design, the Apple AirPods Pro offer extremely good noise cancellation with their ANC (active noise cancellation). Simply turn on the ANC and sounds around disappear. Of course, these won't be up there with over-ear devices, but for wireless earbuds, they're certainly up there with the best of them.
The sounds these guys output is brilliant and suitable across all genres of music. Apple has fine-tuned the EQ on these and they are an improvement over the models. There is a single standout element in the profile, but they are well-rounded and deliver.
The most disappointing thing is the battery life. 5 hours. Why? This is the opposite of convenience and needs to be addressed in future iterations. Saying that the case can hold 24 hours of additional battery and can charge the Pros to 1 hour in just 5 minutes…pretty good!
Price reduction
Of course, on top of all of this, you seamlessly plug-in to Apple's amazing ecosystem!
---

The best wireless earbuds for office workers
---
7. Jabra Elite 75t
Best wireless earbuds for office workers
These are touted by many as the best alternative to AirPods, and that is a very valid claim. These guys squeeze a lot of positives into a small package. The Elite 65t were very good, but the No products found.are just better! They are 20% smaller and have the same specs!
The sound quality is something to be admired and enjoyed by people of all music tastes. However, they are on the bassy side of things outside of the box. Luckily, the companion app does a really good job of letting the user adjust the EQ. Just like other Jabra audio products, there is the option to turn on their Soundscapes to create white noise or either background noises to help you focus.
Editor's note: Jabra will now include ANC as a free upgrade as part of a firmware update sometime mid-October.
These guys are water-resistant and dustproof but oddly not sweat-proof. However, they should be fine for a gentle workout as long as you're not drenched.
No products found.
The charging case offers and 20.5 hours of additional battery with the earbuds themselves housing 7.5 hours, with a total of 28 hours. That's a good amount of juice to be carrying around. In fact, that will last you the entirety of almost any possible flight!
Full Jabra Elite 75t review here
---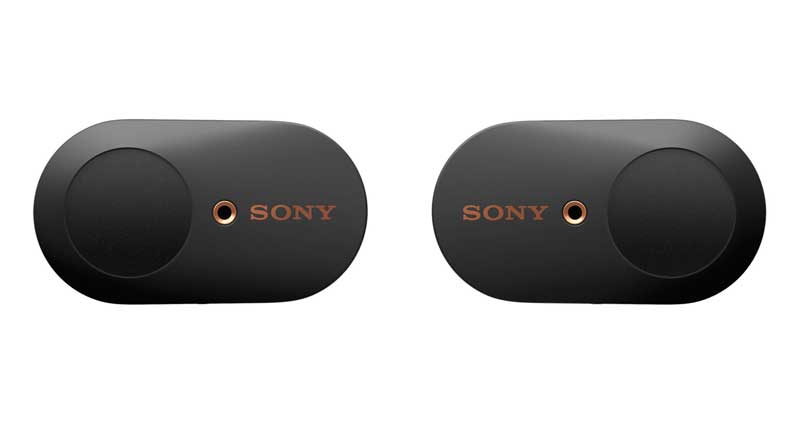 The best wireless earbuds for noise cancellation.
---
8. Sony WF-1000XM3
Best wireless earbuds for noise-cancelling
Sony has made some serious moves with their over-ear WH series. Their over-ear headphones range is widely regarded as having the best ANC (active noise cancellation) on the market. The Sony WF-1000XM3 wireless earbuds continue this trend.
Ther ANC on this guy is way beyond any other earbud with ANC. It's just so much more complete and actually makes you feel as if you're alone in a vacuum. On top of this the audio quality is stellar, top 3 in their price range which isn't cheap. The only pair of wireless earbuds that absolutely best they hands down are the Momentum True Wireless 2.
There are only two complaints to be had with this. One, they are not waterproof or sweat-proof. Two, they do not support aptX. This isn't a deal-breaker for most people, but it needs to be mentioned.
Full Sony WF-1000XM3 review here
---

The best true wireless budget earbuds
---
9. JLab JBuds Air
Best budget true wireless earbuds
Look, the Jlabs JBuds might not have the best specs in the world, but the value for money is pretty insane. These guys are sweat-proof and deliver a bass-heavy sound profile, which may make these a great alternative to more popular brands for workouts.
The fact that they are so cheap means that they could be perfect for clumsy or forgetful people. You'd be gutted if you lost an expensive earbud, but these not so much. Although you shouldn't be picking these up too often cos they fit securely and are pretty comfortable. The Jbuds are a little clunkier than others on this list, but that's to be expected. They are, however, very light and after a while, you forget you're wearing them, which can only be a good thing!
Price reduction
The battery life isn't great at 5 hours (same as AirPods Pro) but the case does provide an additional 10 hours. Again, not great, but these are cheap remember! These are well worth considering if you want some budget wireless earbuds!
Last update on 2021-09-21 / Affiliate links / Images from Amazon Product Advertising API