ⓘ We are reader-supported and may earn a small commission at no additional cost to you if a purchase is made through one of our links.
A hairdryer, also known as a blow dryer is an essential hair grooming tool that can help boost the volume of your hair. These devices are equipped with heating elements that will allow you to dry your hair within the shortest time possible. Additionally, you can use a hairdryer to improve the quality of both curled and straight hair.
The results that you will get will depend on the type of attachment that you are using. Also, most hairdryers have multiple temperature settings that you can choose from depending on your hair type. Some models even have a cool shot function that will help your hairstyle to set in place.
TL; DR: The Best Hairdryer for Most Australians 👇
Here are some of the best hair dryers that you can find in the Australian market:
The Best Hairdryers to Buy Today in Australia
1. Best Overall Hair Dryer: Ghd Helios Professional Hair Dryer
Topping our list of best hair dryers in Australia is the Ghd Helios Professional Hair Dryer due to its advanced ionic generator, high heat output, and lightweight design. It performed better than the other 5 hair dryers that we tested and can be a great choice for anyone who is not sure about the type of hair dryer that they want.
The Ghd Helios is fully customisable in that you can adjust the heat output and fan speed according to your needs. There are three heat settings and two-speed modes that you can use when styling your hair. It provided us with powerful gusts of hot hair at the maximum speed setting. This enabled us to dry each wig in approximately 5 minutes.
Based on our assessment, this unit has all the features that one may look for in a professional hairdryer, so you can buy it without worries.  With this hair dryer, you can style curly, straight, wavy, and oily hair without experiencing any problems.
It only weighs 0.78 kilograms, so it won't weigh you down, and neither will you strain your arm. And because it has a universal voltage system, you can use this hairdryer just about anywhere. Additionally, it utilises ionic technology for frizz-free hair.
More to this, it will also help you get rid of flyaways while improving shine. To make it even better, it uses AeroprecisTM technology for quick styling. To add to this, the nozzle is conveniently contoured for precise delivery. If you don't mind the steep price tag, the Ghd Helios may just be the right hair dryer for you.
---
2. Best Hairdryer for Damaged Hair: Panasonic Moisture Infusion Nanoe Technology Advanced Hairdryer
Get shiny, silky, and healthy hair with the Panasonic Moisture Infusion Nanoe Technology Advanced Hairdryer. We chose this unit as best for damaged hair because it has a reliable heat sensor that will safeguard your delicate hair against further heat damage.
Also, it has advanced features, user-friendly design, and high-quality construction. Coming from a brand that cares about your hair and safety, the Panasonic EH-NA98-K765 is factory-tested to ensure you get a hairdryer that you can fully count on.
It has all the features that you may look for in a hairdryer, making it an ideal choice for professional use and at-home hair care. The standout feature of this hairdryer is that it utilises nano technology, which protects your hair and scalp from dryness.
It is able to achieve this by turning water molecules into electrostatic particles that provide each hair follicle with adequate moisture. This will, in turn, deliver a soothing effect to your scalp while nourishing your hair from the inside out.
As a result, your hair will be less likely to lose moisture, thereby preventing frizz, flyaways, and breakage. What's more, it has a wattage rating of 1800W, which is sufficient for quick blowouts. Plus, there are multiple temperature levels that you can use based on your hair type and styling needs.
It even has a cold mode, commonly known as a cool shot function. This mode can prove helpful after you have dried your hair using the hot mode. It will allow each strand of hair to set in according to the hairstyle that you have chosen.
The intelligent temperature control system will ensure the heating element operates within a safe range at all times, hence preventing heat damage to your hair. You can also adjust the wind speed using the slide switch that is conveniently placed on the handle.
This is the most travel-friendly hairdryer that we tested, thanks to its foldable handle. It is equally lightweight, making it even more convenient. On the downside, the hairdryer may not be as effective when used on coarse thick hair. It struggled a lot when we used it on one of the coarse wigs that we used for testing, but is still a great buy nonetheless.
---
3. Best for Most People: Ghd Air Hairdryer
The Ghd Air Hairdryer is one of the top-rated hair dryers in that you can buy in Australia. It has a 2200-watt heating element that generates just enough heat to help you dry your hair without causing any damage.
Best of all, it dries hair very fast, and that is one of the reasons why it's a favourite among most people. Also, it has three heat settings that you can employ when drying your hair. In addition to this, you can customise the wind speed according to your needs.
This hair dryer features a high-performance ionic generator that will allow you to dry your hair like a pro with just a few passes. Furthermore, the ionic generator is strategically placed close to the air outlet nozzle for direct delivery.
On top of that, it is ergonomically balanced to minimise fatigue during usage. The Ghd Air Hairdryer will safely dry your hair while preserving its natural moisture. But that is not all; the negative ions generated by this hairdryer will break down water molecules without completely drying out your hair.
It can help you reduce frizz and other common hair problems. The internal impeller cap minimises air turbulence, so the Ghd Air won't produce as much noise. It was relatively quiet compared to the other hair dryers that we tested.
And because the backside is properly vented, air flows into the heating unit rapidly. The ergonomic handle will provide you with a comfortable grip for a fatigue-free user experience. However, this unit is heavier than the Panasonic EH-NA98-K765, but that does not mean it's difficult to manoeuvre.
---
4. Best Hair Dryer for Fine Hair: Muk Blow 3900IR Hair Dryer
Gently dry your hair with the Muk Blow 3900IR Hair Dryer — a high-performance unit that can help you give your hair the care that it needs. Like most hair dryers in our guide, the Muk Blow 3900IR is ideal for all hair types, including delicate fine hair.
It was so gentle even at the highest heat setting. One of our friends who tried it out said it's one of the best hair dryers she's ever used—praising its stylish design and advanced features. Nestled in this hair dryer is an ionic generator that produces negatively charged ions that can eliminate frizz without causing damage to your hair.
In addition to this, it emits infrared rays that can penetrate deep into the hair shaft, drying each strand from the inside out while retaining just the right amount of moisture. That way, you won't have to worry about thermal damage and split ends.
This unit allows you to select the most ideal temperature for your hair, making it a great choice for everyone who is looking to upgrade their hair dryer. As if that is not enough, you can customise the fan speed according to your styling needs.
The 360-degree swivel cord allowed us to move the hair dryer with ease regardless of the angle that it was in. And even though it's somewhat heavy, you can manoeuvre this hair dryer effortlessly to achieve the desired results. Plus, the handle is ergonomically contoured to give you a comfortable grip.
---
5. Best Hairdryer for Thick Hair: Remington Salon Stylist Hairdryer
Like Philips, Ghd, and Panasonic, Remington is also another brand that is known for making high-quality hairdryers. And the Remington Salon Stylist Hair Dryer did not disappoint us during the testing process.
It dried our long, coarse, and curly wig in less than 7 minutes. Moreover, it has a straightforward design and is very easy to use. It is equipped with an advanced ion generator for optimum performance when drying different hair types.
According to the manufacturer, the Remington AC4000 generates more ions than most ionic hairdryers. We didn't have the right machinery to test this aspect, but we can confirm that it does not create static, allowing for fast and easy styling.
This unit is designed to dry your hair within a limited period while also locking in moisture. The result is that your hair will come out shiny and more voluminous. It has two-speed settings, three heat levels, and a cold shot button. Since it generates powerful airflow and heat, it can assist those with stubborn hair.
The included nozzle attachments will help you style your hair in whichever way you want. Plus, the heating system warms up quite fast, so it won't waste your time. Attached to the hairdryer is a long power cord that will allow you to move the unit with the utmost ease.
More on the power cord, it has a hang loop for convenient storage. Nonetheless, like most hairdryers with a similar design, the Remington AC4000 is a bit heavy. On the plus side, it has a well-designed handle that will provide you with a non-slip grip.
---
6. Best Budget Hair Dryer: Remington Aero 2000
The Remington Aero 2000 Hair Dryer is lightweight yet powerful. Equipped with a 2000-watt heating element, it will help you get the job done in no time. This model is not only lighter than the Remington Salon Stylist Hair Dryer but also less expensive and can be a great pick for those on a tight budget.
Being one of the cheapest models that we tested, it right says this hair dryer is reasonably priced, considering the amazing features that it offers.  We found that it's also lighter compared to most options on our list, so you can use it extensively without straining your wrist.
It has 2 speed settings that allow you to control the volume of air being delivered per unit of time. Additionally, the heating system offers 3 temperature levels for effective heat management. You can always dial down the heat in case you feel that the hairdryer is getting too hot for your hair.
Once you are done with the styling, you can use the cold shot button to set in the strands. The hair dryer came with a concentrator nozzle, which proved helpful in different scenarios. Nonetheless, this is the only accessory that you will get, so you will have to buy the diffuser and other attachments separately.
The Remington Aero 2000 features stay-cool housing for user safety. That being said,  the exterior surface did not get hot throughout the period that we tested this hair dryer The other feature that we liked is the removable filter.
It allowed us to easily remove dirt from the air inlet, thereby preventing the dryer from clogging. Consequently, the motor ran smoothly, providing us with powerful airflow. With the help of this appliance, you can dry damp hair without causing the strands to get frizzy. Just apply the ideal heat level and you will be good to go.
---
How We Researched the Best Hair Dryers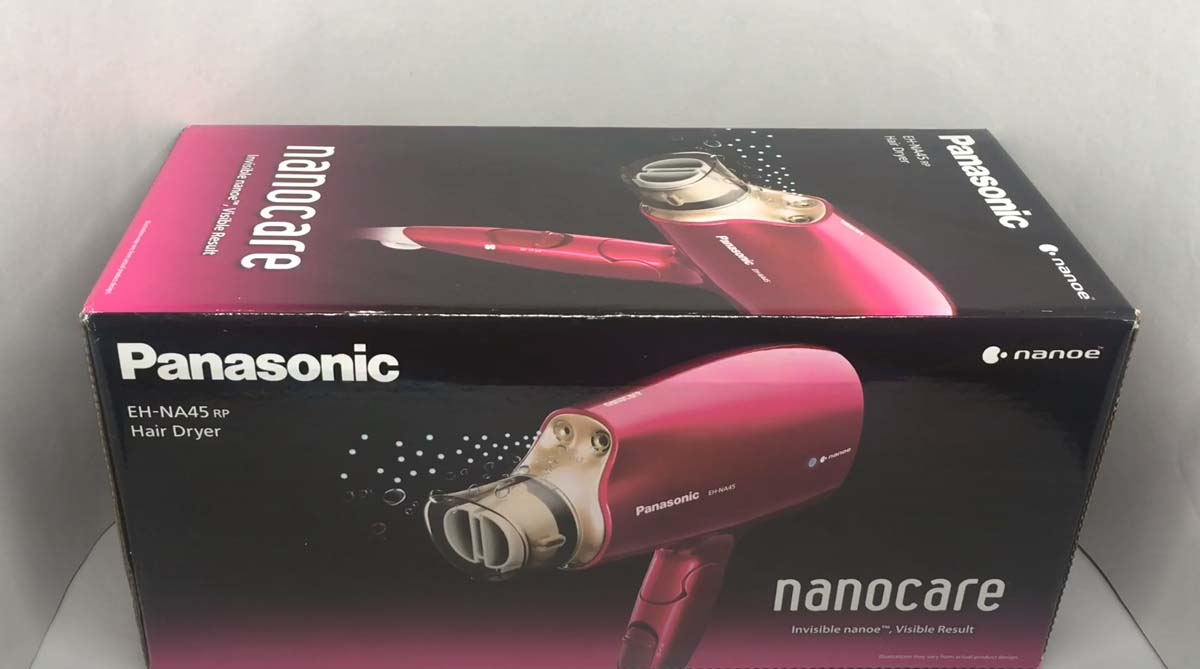 We spent close to two weeks researching and testing the best hair dryers Australia has to offer. Our review team started by identifying the key factors that make a good hair dryer.
Using these findings, we settled on hair dryer type, wattage, overall performance, ease of use, ergonomics, length of power cord, and weight, and included hair accessories as the main important points.
We then picked 6 of the best hair dryers from some of Australia's most trusted brands. The procedure that we used for testing the above-listed hair dryers was somewhat similar to that used in testing the best hair straighteners.
However, we didn't hire a professional hair stylist for this one. Instead, we bought several wigs with different textures. We only went for high-quality wigs because we wanted samples that could deliver results similar to natural human hair.
Remember when we said the testing procedure was almost the same as that used on hair straighteners? Well, the same friends we used in the first test volunteered to try out the hair dryers that we had chosen. Each tester provided their experience and suggestions for each test model after a week.
We recorded all the data and proceeded to the next phase of testing. This was done in our Melbourne apartment. We washed the wigs and dried them with a towel to remove most of the moisture. The hair dryers were then tested on each test sample to find out how long it takes to dry the strands.
Our team tested the hair dryers at maximum and low heat settings and then compared the results based on the overall performance of each unit. Performance was tested in two phases—when the hair dryers were placed 15 cm and 25 cm away from the hair.
The Ghd Helios Professional Hair Dryer stood out from the hair dryers that we tested. Its high-performance brushless motor delivered powerful airflow, while the 2200W ionic heating element provided enough heat for fast and effective drying.
Honestly speaking, all six hair dryers performed well and dried the hair samples with almost the same level of efficiency without causing heat damage.
Hairdryer: Buying Guide
Hairdryers come in varying sizes and also have different features depending on the brand and model. This is to say that not all hair dryers are built equal. Additionally, people have different types of hair, meaning a dryer that works for you may not be as effective when used on another person's hair.
As such, you should see to it that you buy a hairdryer that matches your hair type and styling needs. Also, before spending on a hairdryer, you should check if the machine has all the features that you need.
In short, always have a checklist that can guide you when shopping for these appliances. If you are not sure of what to include in your list, this buying guide can help you get started.
It covers the different types of hair dryers currently available in the Australian market, factors to consider when shopping for hairdryers, and the key features that you should look for before buying a hairdryer. Without further ado, let's get right to the specifics:
Types of Hair Dryers
Hairdryers are often classified based on the heating technology that they use. According to professional hair stylists, electric hair dryers come in four different types:
Ceramic Hair Dryer
Ceramic hairdryers are a favourite among professionals and DIY beauty enthusiasts because they are very easy to use. And as the name implies, these types of hairdryers have ceramic heating systems that allow for even distribution of heat.
With that being said, the hot air from the heating element will be dissipated uniformly, thereby preventing possible heat damage to your hair. The infrared heat from ceramic hairdryers is gentle on the hair strands in that it dries them from the inside out while preserving a bit of moisture.
Tourmaline Hair Dryer
Tourmaline hair dryers get their name from a crystalline gemstone—tourmaline, which generates negative ions when activated by heat.
The negatively charged ions weaken the positively charged hydrogen molecules found in water, hence causing evaporation. This speeds up the hair drying process without causing damage to the strands.
In addition to this, tourmaline dryers emit far-infrared heat, which is safe and gentle on hair. And like ceramic models, tourmaline hair dryers lock in the hairs' natural moisture, so your hair won't dry out. However, this type of hairdryer is quite costly compared to the other types.
Ionic Hair Dryer
Ionic hair dryers are somewhat similar to tourmaline dryers due to the fact that both utilise ionic technology. The heating element in ionic hair dryers generates negatively charged ions, which causes water molecules to split, allowing your hair to dry up within the shortest time possible.
Experts recommend ionic hair dryers to those who have frizzy hair since they can inject water molecules into each strand of hair. Most of the hairdryers on our list use the ionic conditioning method, so you can choose any that piques your interest.
Titanium Hair Dryer
Like ceramic blow dryers, titanium hair dryers distribute heat evenly and are known to speed up the drying process. Nonetheless, you should keep in mind that titanium dryers get hot pretty fast and are also good at retaining heat.
If you know that your hair is damage-prone, you should steer clear of titanium hair dryers. We highly recommend this type of hair dryer to professionals that know how to play with the heat.
What to Consider When Buying a Hair Dryer
Now that you are familiar with the different types of hairdryers, it's safe to say you are one step closer to finding the best hairdryer. But first, let us discuss some of the factors that you should consider when shopping for a hairdryer:
Hair type
When it comes to choosing a hairdryer, your hair should always come first. And as earlier stated, people have different hair types, so you need to pick the most ideal dryer for your hair.
Hair can be categorised based on a range of factors such as porosity, texture, length, density, pattern, etc. Unfortunately, at times there is little that we can do about our hair type since it is defined by our genes.
Also, the environment has an impact on our hair. According to experts, there are four main types of hair—curly, tightly curled, straight, and wavy.
Hair can also be described as thick or thin. If you have thick textured hair, you should go for high-power hair dryers. Those with thin, damage-prone hair need a low-power hairdryer.
Dryer attachments
Hairdryers come with different types of attachments. However, the diffuser and the concentrator nozzle are some of the commonly used attachments.
The former is ideal for drying and styling curly hair, while the latter is suited for straightening hair. A concentrator nozzle can help you focus airflow to target areas for precise drying.
Wattage
Most electric hair dryers have a wattage rating of between 1000W and 3600W. Hairdryers with a high wattage rating generate more heat than their low-power counterparts. Thick, curly, and textured hair may require you to use a high-wattage hair dryer to get the desired results.
Nonetheless, if your hair is delicate, it would be wise to pick a low-wattage dryer. A majority of people use hair dryers with a wattage of 1500W to 2000W.
Ergonomics
Since hair dryers are handheld devices, you need to select a unit with an ergonomically designed handle for optimum comfort. In addition to this, the hairdryer should be lightweight to minimise fatigue.
Price
The cost of buying a hairdryer may vary depending on the wattage rating, brand, model, features, etc. You can go for high-end models or cheaper options. Nevertheless, the price of a hairdryer is not directly proportional to its performance. Choose wisely!
Features to Look for When Buying a Hair Dryer
Although hair dryers differ in terms of performance, there are key features that each unit ought to have:
Overheat protection
Hairdryers with this feature will automatically shut down if the heating system warms up beyond the safe limit. These appliances are likely to overheat when there is restricted airflow due to clogging or a faulty circuitry system. This feature not only safeguards your hair against heat damage but will also help you avoid accidental fires.
Cool shot button
The cool shot function triggers the dryer to blow cold air over your hair, allowing the strands to set in. This will make things easier when styling your hair and will also deliver a glossy finish.
Variable temperature control
You should buy a hairdryer with adjustable temperature levels. This way, you will be able to choose the most ideal heat setting for your hair type, thus preventing damage.
Swivel cord
Swivel cords allow for easy manoeuvrability and will enable you to move the hairdryer in all directions without tangling the power cord.
Stay cool body
This is also another important safety feature that you should look for when purchasing a hairdryer. Dryers with stay-cool housing will protect your hands against burns.
---
You may also be interested in:
Last update on 2023-12-02 / Affiliate links / Images from Amazon Product Advertising API