ⓘ We are reader-supported and may earn a small commission at no additional cost to you if a purchase is made through one of our links.
Getting yourself a quality shave in your favourite barbershop can be quite a satisfying experience and one that can be quite difficult to replicate yourself with your personal shaver. Luckily enough, having one of the best electric shavers can help bring you as close to a professional shave as possible without needing to visit your local barber.
The electric shaver in this list represents a variety of different types to help you choose the best one for your needs. We have also been careful to select shavers from a range of price points to give everyone an option at their desired budget choice.
TL;DR: The #1 Electric Shaver for Most People 👇
Shavers are an often neglected piece of kit by many men who never actually decide to buy anything other than a cheap shaver or even an old school razer. But, this is one of those products that once you upgrade into something good, you'll wonder how you ever lived before!
The Best Electric Shavers Available to Buy Today in Australia
1. Best Overall Electric Shaver: Braun Electric Razor Series 9 9390cc
It was a tough call, but in the end, we thought the Braun Electric Razor Series 9 9390cc deserved the number 1 spot on our list. Not only does its smart sensor allow it to adapt to a multitude of different hair lengths and styles, but this trimmer also guarantees an incredibly close shave.
All our testers said it's incredibly gentle on the skin, making it ideal for everyone, including those with sensitive skin. Tired of setting yourself up for a nice shave, only to find out that your trimmer is out of juice? Worry not! The Series 9 9390cc happens to have one of the best batteries we've ever seen in a shaver, one-upping its predecessors to allow you to shave more and charge less.
The charging station also doubles as a cleaning dock, making maintenance a wonderfully simple thing whether you enjoy shaving wet or dry. It may not sport as premium a design as some of the others on this list and its charging/cleaning dock does take up a bit more real estate than one would like, but these minor missteps don't stop this trimmer from being the best of the bunch.
If a knock-out battery, exceptional shaving experience, and functional dock are high on your list of features, then the Braun Electric Razor Series 9 9390cc sure as heck won't disappoint.
---
2. Best Electric Shaver for Beginners: Panasonic 5-Blade Shaver With Multi-Flex 5D Head
Make no mistake, the Panasonic 5-Blade Shaver With Multi-Flex 5D Head is certainly a premium grooming product, but one that's well worth its hefty price tag. With the combination of a quick and powerful motor, an intelligent LED display, and its propriety 5-blade, you're guaranteed an incredibly close shave in record time.
What we like most most about this electric shaver is that it offers a long list of amazing features but is still easy to use. And that is why we recommend it to beginners. It's also great at grooming without the added skin irritation and drag, allowing for a much more comfortable experience.
It's completely waterproof so it's great for both dry shaves and trims in the shower and makes cleaning up that much easier. You won't have to worry about replacing this guy anytime soon either, as it's easy to tell that the product was built to handle years of wear and tear without letting up.
You can opt to purchase the shaver with its intended cleaning station but be warned that this would make an already pricey machine pricer. It's a helpful peripheral, though, and one that would help you speed up the cleaning process and prop up your shaver beside your bathroom sink.
If you can swing the coin and simply don't want to settle for anything but the best, the Panasonic 5-Blade Shaver With Multi-Flex 5D Head is a pretty obvious choice.
---
3. Best for Most People: Philips Shaver Series 5000 Wet and Dry With Skin IQ
Phillips is one of the most recognized brands in grooming and it's not surprising for some of their shavers to sport pretty hefty price tags. Fortunately for those unwilling to spend a fortune to keep their beards at bay, the Philips Shaver Series 5000 Wet and Dry Cordless Electric Shaver is one of the brand's more affordable offerings and a favourite among most people.
Nothing about this shaver points to a budget purchase, however, as it boasts its impressive 5-direction flex heads that provide you with an easy shave no matter which direction your beard is growing in.
No need to match the blade with the grain of your facial hair. Just run the shaver across your face and neck and the rotating blades will take care of it.
The shaver is completely waterproof as well, allowing for a quick dry shave before heading to work or a nice long wet shave with your favourite shaving gel. One of our testers even used it under a shower and it didn't get damaged.
If battery life is on your mind, know that the Series 5000 Wet and Dry gives you about 40 minutes of shaving time on an hour charge, so you won't be doing much charging with this bad boy.
For people looking for a relatively affordable shaver that doesn't skimp on performance and quality, then you'll be hard-pressed to find a machine that can beat out the Philips Shaver Series 5000 Wet and Dry Cordless Electric Shaver.
---
4. Best Electric Shaver for Sensitive Skin Australia: Braun Series 5 5197Cc Men'S Rechargeable Foil Electric Shaver
Next on the list is an entry from another big name in the grooming industry. The Braun Series 5 5197Cc Men'S Rechargeable Foil Electric Shaver is a cordless electric shaver with delicate blades that are perfect for users who often suffer from skin irritation after a shaving session.
Unlike the previous device on this list, you can use this one while it's plugged in, so you don't have to for a slight charge when you find out the shaver is out of juice. It's also totally waterproof so it doesn't matter whether you prefer dry or wet shaves and it promises an overall very comfortable shave.
The machine's design is quite eye-catching, with its sleek black and silver colour scheme and it includes a jet-black charging station that'll sit nicely in your bathroom. They've even thrown in a handy hard travel case for when you need to bring the shaver around.
It may be a bit loud compared tothe other shavers that we tested and may also not the best choice for trimming longer hair, but the Braun Series 5 5197Cc Men'S Rechargeable Foil Electric Shaver remains an excellent mid-range device that manages to encroach on the high-tier territory.
Blades are especially careful on the skin, making the device a great pick for people who have to regularly deal with skin irritations from shaving
---
5. Best Electric Shaver for Travel: Remington Men's Ultimate Series Rx5 Head Rotary Shaver
Entry number five proves to be quite the departure from the contemporary shaver design that we've become used to. The Remington Men's Ultimate Series Rx5 Head Rotary Shaver does away with the long handle that we've come to expect from a shaver and instead opts for a nub-like design that sort of looks like the speaker in a police car radio.
This allows you to hold the base of the device in the palm of your hand, giving you the ability to comfortably work on that shiny bald look of yours. Additionally, this makes it compact and ideal for travel.
The Rx5 promises a completely clean head in give-or-take two minutes on 2-day hair growth which is really impressive and a fully charged battery will last for up to 50 minutes. That means a whole lot of shaves before you'll have to juice the device back up.
It takes a bit of time to get used to its unorthodox design, but after you get used to it, the Remington Men's Ultimate Series Rx5 Head Rotary Shaver is one of the best head-specific shavers the market has to offer.
---
6. Best Electric Shaver for Stubbles: Braun Series 3 310s Rechargeable Wet and Dry Electric Shaver
No products found.
For the sixth spot, we're going back to Braun and their . This guy is a lot more affordable than the Series 5 5197Cc but still promises an exceptionally comfortable shave, thanks to the machine's ergonomic grip and meticulously designed blades.
This is also one of the cheapest electric shavers that we evaluated, but that shouldn't worry you since it delivered great results. The blades on this unit excel at getting to hard-to-reach places and are able to deal with unruly hair.
It's particularly good at dealing with stubbles which is perfect for someone who regularly sports a clean-shaven look. The Series 3 310s includes a quick-charge feature that will grant you a shaving session's worth of juice on a 5-minute charge – great for those times when you planned a shave but found out your machine is dead.
It may not have the advanced bells and whistles boasted by some of the other entries on this list, but if you're in the market for a comfortable, no-nonsense shaver that can reach any spot on your face, the is certainly worth considering.
---
7. Best Electric Shaver for Close Shave: Panasonic Rechargeable Wet/Dry 5-Blade Shaver
The Panasonic Rechargeable Wet/Dry 5-Blade Shaver is a high-end offering from one of the most trusted brands in the world, with its highlight being a powerful motor and award-winning 5-blade shaving system.
We were particularly impressed with how well it can shave close to the skin without causing irritation. During testing, the shaver head glided smoothly, removing all the hair with just two passes. Bear in mind that this may vary if you have extremely long hair.
This unit is somewhat similar to the Panasonic 5-Blade Shaver With Multi-Flex 5D Head, so you can go for either of the two depending on your preference.
Its bluish and matte-black appearance is very eye-catching and the feel of the machine itself is superbly well-balanced and comfortable. It even includes a tasteful LED display that shows you useful information about the device.
If charging/cleaning stations are your thing, you'll be glad to know that the ES-LV97 comes with one in the box and it's quite compact in size, so it won't take up much space beside your bathroom sink.
As with the other electric shavers that we tested, this shaver allows for both wet and dry shaving, so it doesn't matter if you enjoy straightforward shaves or using gel or foam.
One of our friends used it with the NIVEA MEN shaving gel and the results were amazing—at no point did the shaver struggle.
---
8. Best Waterproof Electric Shaver: Remington Men's Style Series R5 Rotary Shaver
We're capping off our list with a fantastic entry from Remington – one of the most well-known and oldest brands in grooming and hair care. Their Remington Men's Style Series R5 Rotary Shaver incorporates hyperflex technology that adjusts to any angle on your face, resulting in a remarkably comfortable shave.
It also has an LED battery gauge so you're never caught off-guard with a dead battery and the device is completely waterproof, so you can enjoy both wet and dry shaving sessions. One of the things we particularly liked about the R5 is its compact charging stand that's perfect for travel or if you simply prefer a space-saving design.
Need to trim your sideburns or sculpt your beard in a certain way? This shaver comes with a pop-up trimmer that you can use to detail the intricate parts of your look. If you need a bit more flexibility, the shave includes a bear trimmer attachment that's good for 2-6 mm.
It runs into a bit of trouble with hard-to-reach areas on your face and the inability to charge and shave at the same time certainly is a bummer, but it's hard to beat the Remington Men's Style Series R5 Rotary Shaver when it comes to value, performance and style.
---
How We Researched the Best Electric Shavers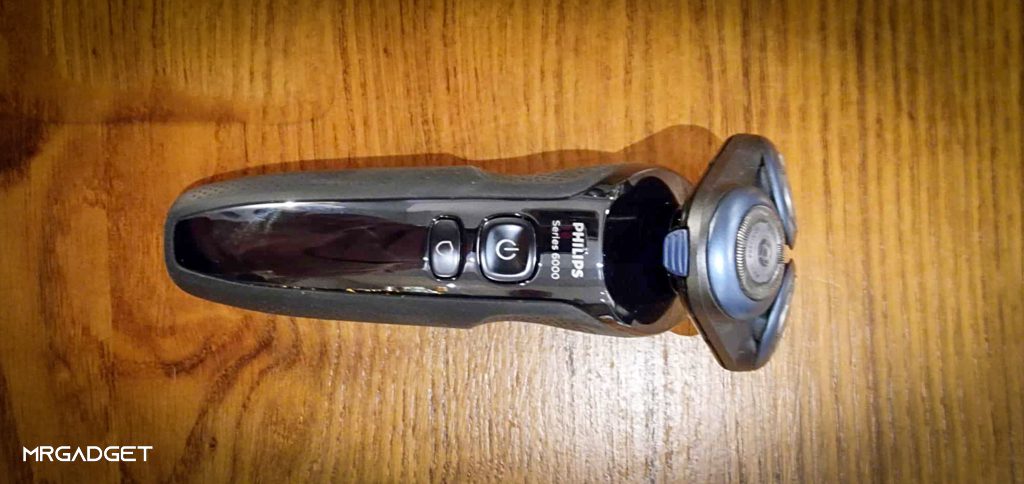 Finding the best electric shavers in Australia was somewhat challenging since there are multiple options to choose from and a range of series to sift through. As such, we spent close to two months researching some of the top-rated electric shavers we could find in Australia.
Our team spent an additional four months testing the models that we had picked. We only went for electric shavers from reputable brands such as Philips, Braun, Remington, and Pnasonic.
The electric shavers were tested for cutting performance , ease of use, and water resistance. For the testing process, we picked three people from our review team and five of our friends. We instructed them to use the shavers on all hair prone areas to see how the test models perform.
They also evaluated how close each unit can shave without causing skin irritation. In addition to this, we asked our testers to try out all the shaving modes and speed settings that each shaver offers.
Also, we instructed them to use the shavers for dry shaving and when using a shaving gel. We further told them to monitor battery performance. This was done over a two-month period and data was collected accordingly.
The testers brought the electric shavers back to our Melbourne office, after which we sterilised them and made swaps among the testers. To elaborate, each person was given a model that is different from the one they used during the first phase of testing.
We did this to check for consistency in the reports that we got from the testers. After comparing the results, we ranked the electric shavers, taking into account all the assessed factors, ergonomics, and additional features.
Electric Shaver: Buying Guide
There's a sea of excellent electric shavers out there, so finding the right one for you can be a tall order indeed. A lot of them don't come cheap either, so you're better off doing your homework before you sink some serious coin into your shaver of choice. In this section, we're going to help you make an educated purchase by telling you which features and factors to consider when shopping for an electric shaver.
What to Look for When Buying an Electric Shaver
Here are the things you should decide on and familiarize yourself with when browsing the internet for your upcoming electric shaver:
What Is The Purpose of Your Electric Shaver?
You need to figure out what you intend on using your electric shaver for. Is it just for shaving your beard completely? Or are you going to need a machine that's good for styling? Or perhaps you're not going to use it for your beard at all but for your head instead. You could even be planning on using the device for both your beard and head.
Different models are suited for different things so it's best if you know the purpose of your electric shaver before you invest in it. The Remington Men's Ultimate Series Rx5, for example, was designed specifically for shaving your head, so you wouldn't want to pick one up with the intention of using it for your beard.
Do You Prefer Shaving Wet or Dry?
It's important that you figure out whether you'll be using your shaver for dry or wet shaving sessions. Dry shaving often involves less clean up and is markedly faster than the wet alternative. Most people opt for a dry shave, as far as electric shavers are concerned. Wet shaving involves the use of shaving foam or gel and some people like doing this in the shower.
Obviously, wet shaving requires your device to be waterproof and even then some products warn users against submerging the entire machine to avoid water damage. Luckily enough, the majority of our picks in this list were built for both dry and wet shaving, so that's one less thing to worry about.
Know The Difference Between Foil and Rotary Shavers
You've probably heard of the terms "foil" and "rotary" when it comes to electric shavers but you might not know exactly what these terms entail. These are the two main types of electric shavers that you'll find on the market. As its name suggests, a foil shaver has a thin, perforated sheet of metal right on top of the device's blade.
The foil acts as a guard between your face and the blades and as you glide the foil across your face, the blades trim the hairs that poke through. These kinds of shavers are best for people who have thinner and shorter beards and enjoy regularly giving themselves close shaves. They're also recommended for guys with sensitive skin or those who often suffer from razor burn.
Rotary shavers, on the other hand, usually feature three or more rotating round heads that do the cutting. Shavers like these are better suited for people with longer stubbles and tougher skin. They're also geared more towards men who don't intend to shave every single day.
Cleaning and Maintaining Your Shaver
Once you own your very own electric shaver, you'll realize just how much of a big deal cleaning and maintaining your device is. It really isn't all that hard. If possible, you pop out the blade, run it through some water, and get to those hard-to-reach hairs with a small brush that's sometimes included in the kit. It's even easier if the device is waterproof, so you can run the blade under the tap even while it's attached to the device.
Despite it often taking less than five minutes, not everyone has the spare time to go through the trouble of cleaning up their shaver. This can lead to increased wear and tear and rusting, decreasing the overall lifespan of the machine.
Luckily enough, some models – like the Panasonic ES-LV95-S and the Braun Series 5 5197Cc – include a charging/cleaning station that does the work for you. All you have to do is pop the shaver into place and let the station do the rest. Some products will require you to add cleaning fluid or clean out the cartridges every now and then, but it's still a lot easier and faster than cleaning your shaver yourself.
Corded or Cordless
Some people don't really mind a wire attached to their shaver. They have a well-placed socket next to their sink and they're happy paying less for a corded machine. Others just can't stand the idea of being tethered to a cord when shaving and put a high premium on a wireless feature.
There's also the matter of the better choice between the two if you find yourself travelling often and need to bring your shaver along for the ride. Wireless electric shavers are way better for people who are always on the go since you never know what kind of bathroom situation you'll get in your next hotel.
Know Your Style and Beard Type
Is your beard rough and unruly? Or is it the type that's thinner and easier to manage? And would you need some intricate beard sculpting, or do you plan on being clean-shaven on the regular? As mentioned above, different electric shaver types handle specific beards better than others.
If your beard is thick and difficult to manage, you'll likely want to go with a rotary type shaver, like the Remington R5 or the PhilipsSeries 5000, but for thinner facial hair and more sensitive skin, you're probably better off with foil shavers like the Braun Series 5 5197Cc.
You'll also need to know if you require a pop-up trimmer or specific attachments with your electric shaver in case you want to work on your sideburns or style your beard.
Figure Out Your Budget
As with most purchases, how much we're willing to spend plays a major role in the product we end up choosing. Ideally, you'd want the best money can buy, but electric shavers can get rather expensive. Just look at the Panasonic 5-Blade Shaver With Multi-Flex 5D Head, for example. A spectacular shaver, no doubt, but one that few people are willing to spend so much for.
So your best course of action is to figure out how much you're willing to spend, then find a product that gives you the best bang for your buck. That's why we tried our best to include shavers with varying price points so you'd be able to find the right model at the right price. After all, there are some excellent machines out there that are considered mid-range in price but can perform just as well as the higher-tier models.
Learn You Brands
As with cars and other electronics, boning up on your electric shaver brands can prove to be vital in selecting the right product for you. You can't go wrong with picking up a device from the bigger names in the grooming industry, like Panasonic, Braun, and Remington, but that's not to say that the lesser-known brands don't come up with quality products.
It's just that popular products often have more reviews and are more likely to be tried and tested. So, to be on the safe side, it's usually better to invest in something that bears a household name.
---
You may also be interested in:
Last update on 2023-11-30 / Affiliate links / Images from Amazon Product Advertising API