For a gaming rig, having a stellar monitor is just as important as getting yourself a powerhouse graphics card or blazing fast processor. After all, what's the point of all that horsepower if your screen's locked to a mediocre 60 frames per second. With that in mind, we came up with a list of the best gaming monitors that we've come across whether it's for the budget-minded gamer or the high-end enthusiast.
Can't spare the time to read through the whole list? Just click any of the links below and you'll skip right to that section.
What's so different about gaming monitors?
The main difference between gaming monitors and regular ones, aside from the often edgier looks, is the significant gap in overall performance. Gaming monitors feature speedier refresh rates that, in turn, allow for higher FPS and smoother gameplay.
Their response times are also notably lower, so you'll experience less blurriness or ghosting during your gaming sessions – a feature that's especially important in fast-paced competitive titles like online shooters. Performance aside, depending on the type of panel, gaming monitors may feature more vibrant colours as well as a host of extra built-in features.
Feel Free to skip ahead to each of the best gaming monitors below:
Best Gaming Monitors 2021 Overview
Gaming Monitors
Gaming Monitors
Gaming Monitors
Gaming Monitors
Gaming Monitors
LG 24MP59G-P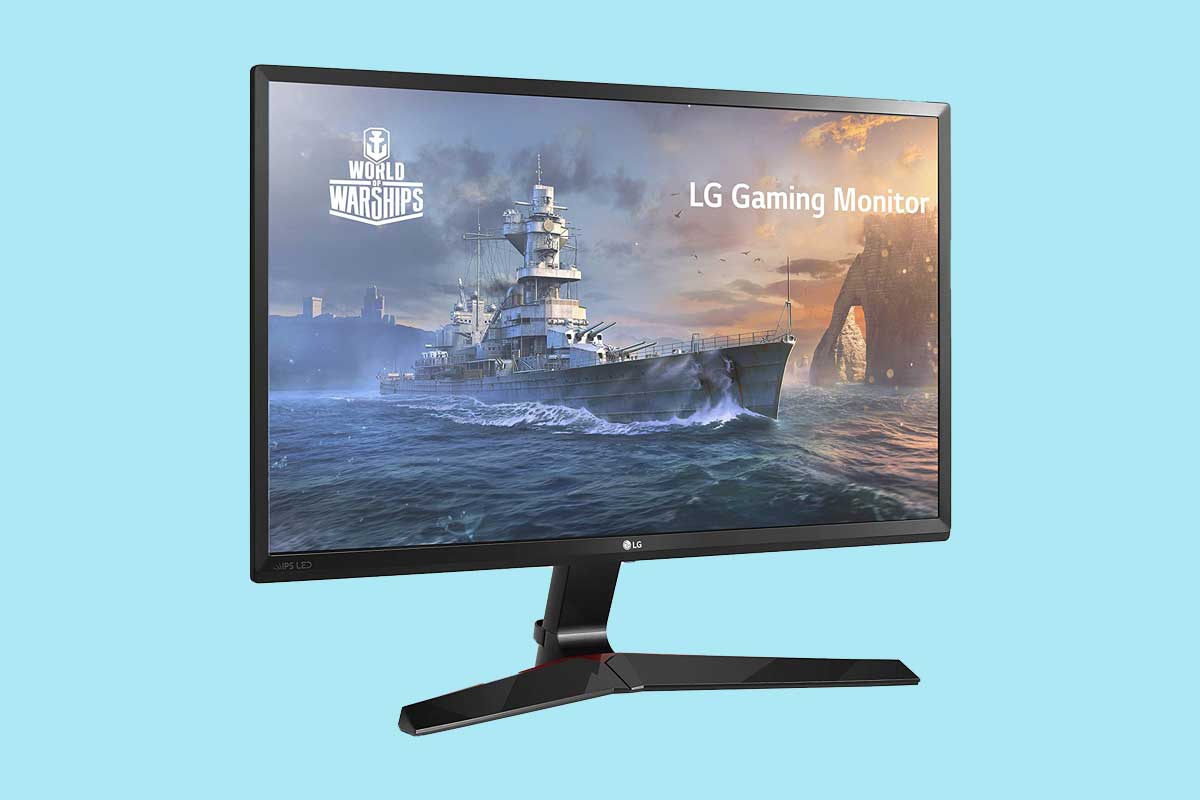 Screen Size: 24 inches
Refresh Rate: 75Hz
Response Time: 5ms GtG
Resolution: 1920 x 1080
The LG 24MP59G-P is part of the tech brand's more affordable line of displays aimed at entry-level or casual gamers, offering an above-average refresh rate and a decent response time. Here's why you should keep it on your radar:
This monitor utilizes an IPS panel so it has an impressive colour gamut that's sure to bring your favourite shows and video games to life.
It has excellent viewing angles whether you're looking at the screen from its sides or from above or below, making it an awesome option for console gaming and movie viewing.
The display sports a classy, low-profile design that's great for minimalists and gamers with an aversion towards overly loud aesthetics.
Its 75Hz refresh rate isn't exactly a huge leap from the standard 60Hz and its contrast leaves much to be desired, but for fledgeling rig builders looking for an inexpensive gaming monitor, the LG 24MP59G-P is a fantastic place to start.
Full Logitech Asus Rog Strix XG27UQ review can be found here
---
ViewSonic Elite XG270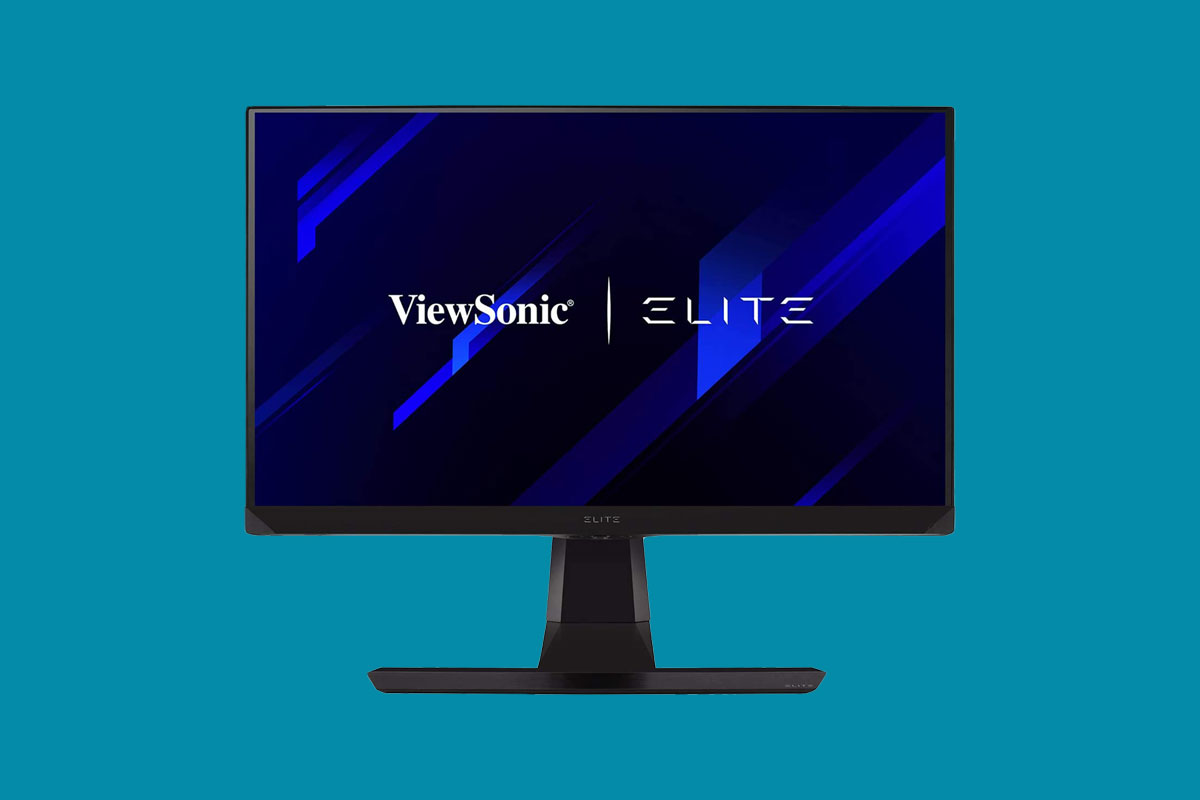 Screen Size: 27 inches
Refresh Rate: 240Hz
Response Time: 1ms GtG
Resolution: 1920 x 1080
The ViewSonic Elite XG270 is part of the brand's high-performance line of monitors, featuring lighting-quick refresh rates and an incredibly low response time that make it perfect for quick-reflex competitive titles like Call of Duty Warzone and Overwatch. Check out some of its highlights:
Its 240Hz refresh rate is by far the highest on this list and when combined with its impressive 1ms response time you'll get clear silky-smooth gameplay.
It offers both G-Sync and FreeSync support so you won't have to worry about what kind of graphics card you're rocking.
Its colour gamut is even better than the LG 24MP59G-P and should be good enough for some professional photo editing.
ViewSonic Elite XG270
IMMERSIVE GAMING: Full HD 1080p resolution, true 1ms (GtG) response time,...
NVIDIA G SYNC COMPATIBLE: Certified by NVIDIA, G SYNC technology enables...
VIBRANT COLOUR: IPS Technology, 99% sRGB colour coverage and HDR10 bring...
ELITE DESIGN ENHANCEMENTS: Elevate your setup with a built in mouse bungee,...
A 27-inch monitor that's limited to full HD resolution is a bit of a letdown and its contrast could use a bit of work, but if you can stomach its flaws, the ViewSonic Elite XG270 looks and performs spectacularly and won't break the bank. A great pickup for serious gamers looking to save a buck.
Full Logitech ViewSonic Elite XG270 review can be found here
---
Dell S2719DGF Gaming Monitor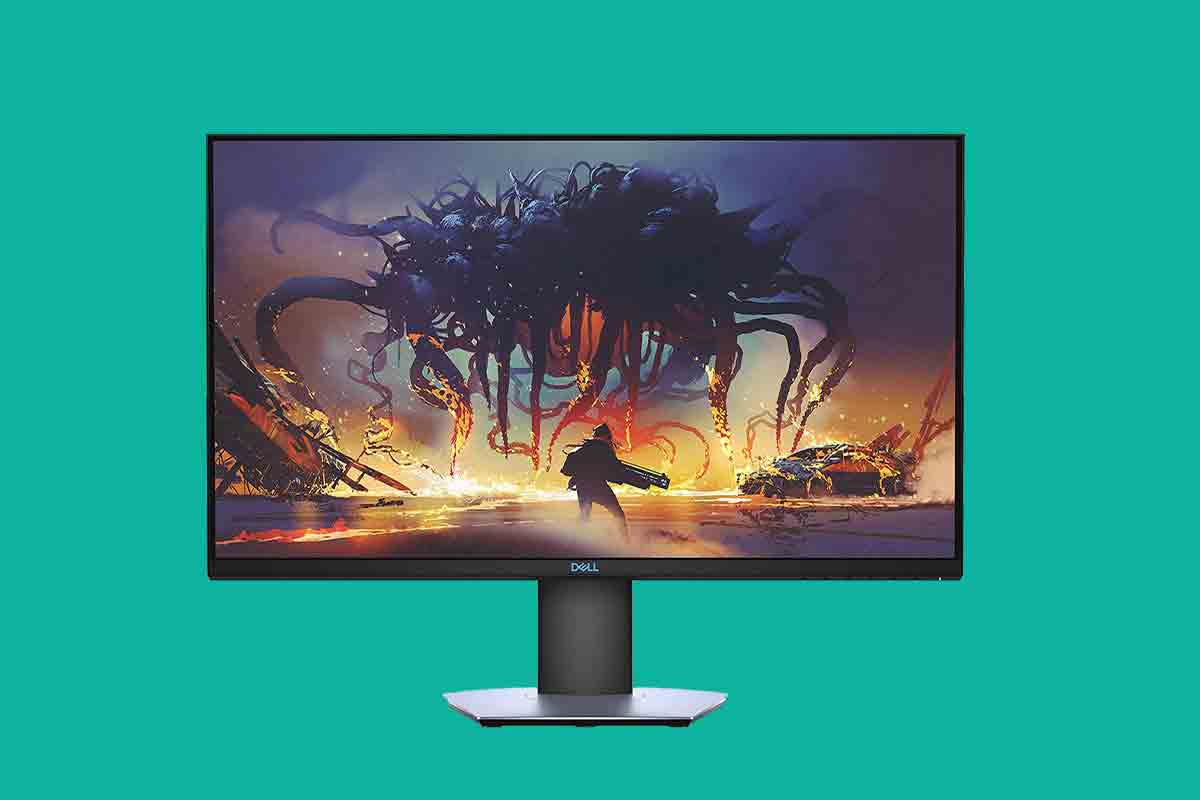 Screen Size: 27 inches
Refresh Rate: 155Hz
Response Time: 1ms GtG
Resolution: 2560 x 1440
If you're after a 27-inch screen but the ViewSonic Elite XG270's low resolution is bumming you out, perhaps the Dell S27DGF Gaming Monitor's QHD display is more your speed. Add that to its fantastic performance and solid visuals and you've got yourself a very well-rounded gaming monitor. These are some of its best features:
Its 2560 x 1440 resolution is perfectly suited for a 27-inch screen, making the visuals look wonderfully crisp.
It offers a wide variety of inputs, including four USB 3.0 ports, a DisplayPort, two HDMI ports, and two 3.5 mm audio ports.
It's a professional-looking monitor that features tastefully thin bezels and a catchy gunmetal finish.
Dell S27DGF
Elegant and stylish 68.47 cm monitor
Sharp, tear-free graphics
Recon-blue metallic finishing
Expect mediocre contrast and colour vibrance on account of the Dell S2719DGF's TN panel and you're going to have to put in some work to get the most out of its picture quality. In return, however, you'll be getting stellar performance on a razor-sharp screen along with incredibly low input lag for a velvety-smooth gaming experience.
Full Logitech Dell S2719DGF review can be found here
---
Razer Raptor 27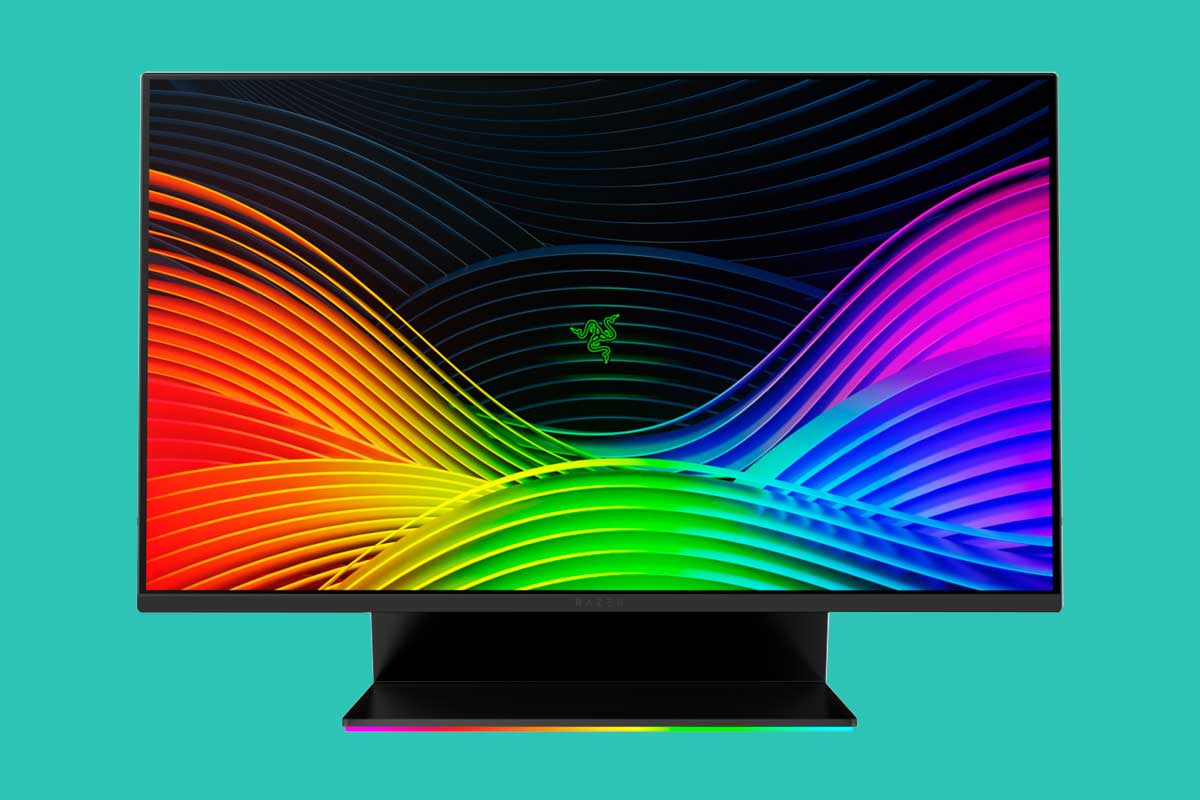 Screen Size: 27 inches
Refresh Rate: 144Hz
Response Time: 4ms GtG
Resolution: 2560 x 1440
The Razer Raptor 27 marks the brand's foray into the realm of gaming monitors and it's safe to say that it was a very successful one. Whether it's the peripheral's impressive tilt range, eye-catching design, or top-notch performance, this display has a lot to offer. Here are a few of its high points:
It supports both G-Sync and FreeSync, making it fully compatible with both Nvidia and AMD graphics cards.
 It features exceptionally low input lag and great response time, making for incredibly clear on-screen motion.
The monitor comes with some catchy RGB lighting along its base which is perfect for gamers who enjoy a good light show.
Razer Raptor 27
27" WQHD (2560x1440) IPS-Grade Display for incredible detail and picture...
Fast 144Hz refresh rate for a smooth and crisp image
95% DCI-P3 Color Gamut and HDR400 support for a rich vibrant spectrum of...
Solid aluminum base with Razer Chroma RGB & Built-in Cable Management –...
It's a bit on the expensive side for a monitor of its calibre and its wiring can be tough to manage in confined spaces, but if you're after a high-performance display and are an avid fan of Razer's trademark aesthetic, then the Razer Raptor 27 might just be the right monitor for you.
Full Logitech Razer Raptor 27 review can be found here
---
Asus ROG Strix XG27UQ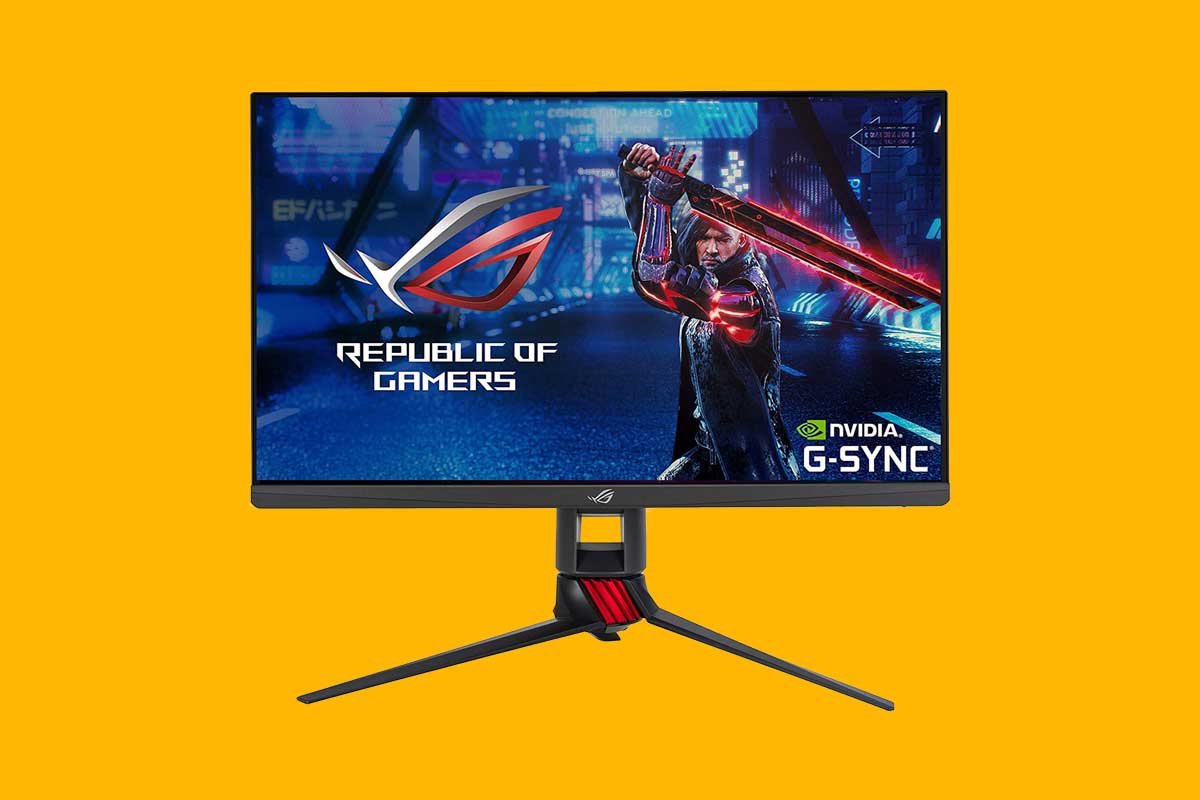 Screen Size: 27 inches
Refresh Rate: 144Hz
Response Time: 1ms GtG
Resolution: 3840 x 2160
4K monitors that break the 100Hz refresh rate barrier are few and far between, putting the ROG Strix XG27UQ in elite company. It doesn't stop there, however, as it also comes with an outstanding grey-to-grey response time, vibrant colour saturation, and a sturdy build. Here's what makes it so great:
Its mix of 4K resolution, 144 Hz refresh rate and 1ms response time makes it a fantastic gaming monitor even for esports professionals.
It sports an IPS display panel known for its deep and brilliant colours, so you can expect your favourite games and TV shows to look better than ever.
Whether you're an Nvidia fanboy or an AMD enthusiast, you won't have to worry since the ROG Strix XG27UQ supports both G-Sync and FreeSync.
Requiring DSC support means you're going to need a beast of a GPU to unlock this monitor's full potential and its steep price will likely make a lot of gamers second think its purchase, but if you want the best of the best and have the rig to back it up, the Asus ROG Strix XG27UQ won't disappoint.
Full Logitech Asus Rog Strix XG27UQ review can be found here
---
Final Thoughts
Whether it's the LG 24MP59G-P that's perfect for new PC gamers looking to buy their first screen or the Asus ROG Strix XG27UQ that's geared towards hardcore gaming rig enthusiasts in search of the absolute best, we've tried our hardest to include a little something for everyone in our list of best gaming monitors. If we missed out on a great display that you feel should've made the cut, make sure to let us know in the comments section below so we can give it a look.
Best Selling Gaming Monitors 2021
Here are the five best selling gaming monitors on Amazon for 2021:
Bestseller No. 1
Bestseller No. 2
Bestseller No. 3
Price reduction
Bestseller No. 4
LG Ultragear 27GL83A 27 Inch QHD IPS Gaming Monitor, sRGB 99 Percent, 1ms (GTG), 144Hz, G-Sync Compatible, Radeon Freesync, HDR10, HDMI, Black
27 Inch, QHD 2560x1440, IPS, sRGB 99 percent
144Hz Refresh Rate, 1ms Response Time (GTG)
NVIDIA G-Sync Compatible, AMD FreeSync
HDMI x 2, Display Port, Headphone Out, Stand- Tilt/Height/Pivot
Price reduction
Bestseller No. 5
BenQ 28 inch 4K HDR Gaming Monitor, 1ms Response Time, UHD, Free-Sync, Brightness Intelligence Plus, HDMI, Speakers,28/inch,EL2870U
Best Choice for Console Gaming: 4K resolution, HDR support, AMD FreeSync...
4K UHD Resolution: 28 inch 3840x2160 resolution
HDR Support: Showcase more clarity and details
B.I.+ Sensor Tech: Adjusts brightness and color temperature based on...
Last update on 2021-09-30 / Affiliate links / Images from Amazon Product Advertising API