ⓘ We are reader-supported and may earn a small commission at no additional cost to you if a purchase is made through one of our links.
Full disclosure, this review was not written by myself but by a close friend who is a digital artist and toy designer. I asked her to review this product on my behalf since she understands the value of design tablets and what makes them good or bad. What you will read below are her genuine thoughts and views.
As a lifelong artist and designer, I have used my fair share of design tablets. Day to day I use a Wacom but was very interested in giving a tablet from another brand a go. So when the idea of reviewing the Xencelabs Small Pen Tablet popped up I was excited to give it a go.
I'd not heard of this brand before so my expectations were not too high, but I have to say that I was surprised from the very beginning. The packaging was excellent and demonstrated a commitment to high standards which were seen through the majority of my time with the product.
First Impressions
Inside the box, you'll find a splendidly crafted pen case hosting both a pen and a pencil, both boasting premium build quality with a soft plastic touch, providing a comfortable and ergonomic user experience. To sweeten the deal, Xencelabs also includes a glove and a fabric tablet case in the package, enhancing the tablet's portability.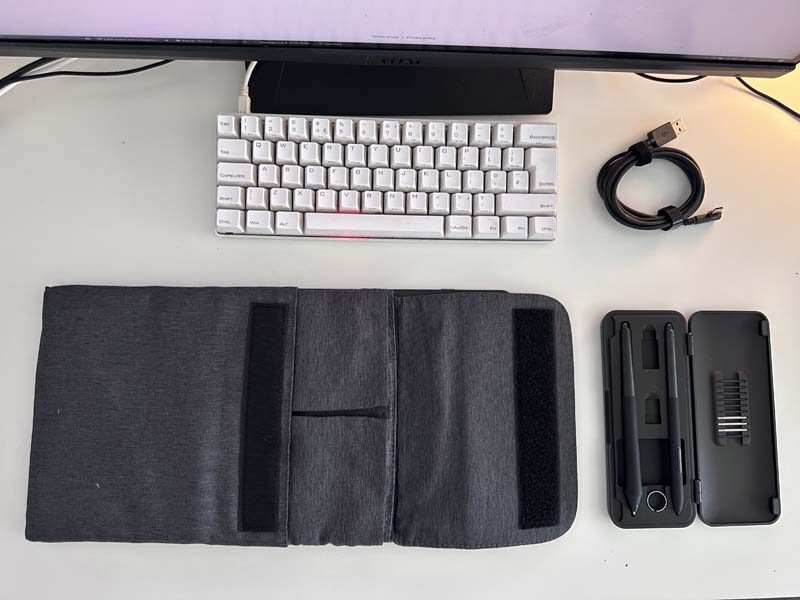 Additionally, users will appreciate the inclusion of a wireless dongle, paving the way for instant wireless connectivity, a feature many manufacturers offer as a separate purchase.
The variety of pen nibs, ranging from hard plastic to a more traditional paper feel, offers users a customised drawing experience. While the package doesn't include a manual, setting up is pretty straightforward with a quick online driver download that is more or less painless.
All of this at such an affordable price was such a huge surprise to me!
Form Factor & Accessories
The size of the tablet, although slightly compact for professional usage is well suited to someone new to this type of product and doesn't require a larger surface or someone who does a lot of travel. Its ultra-slim profile not only looks good but also ensures it easily fits into travel-friendly backpacks.
The quality extends across all of the accessories, the travel pouch, plush and well-designed, not only provides good protection but but also offers additional pockets for organised storage. The tablet itself is of surprising quality for the price with a pleasant aesthetic, good materials and an ergonomic curvature at the front that comforts the wrists, a feature that I appreciated when reviewing this table.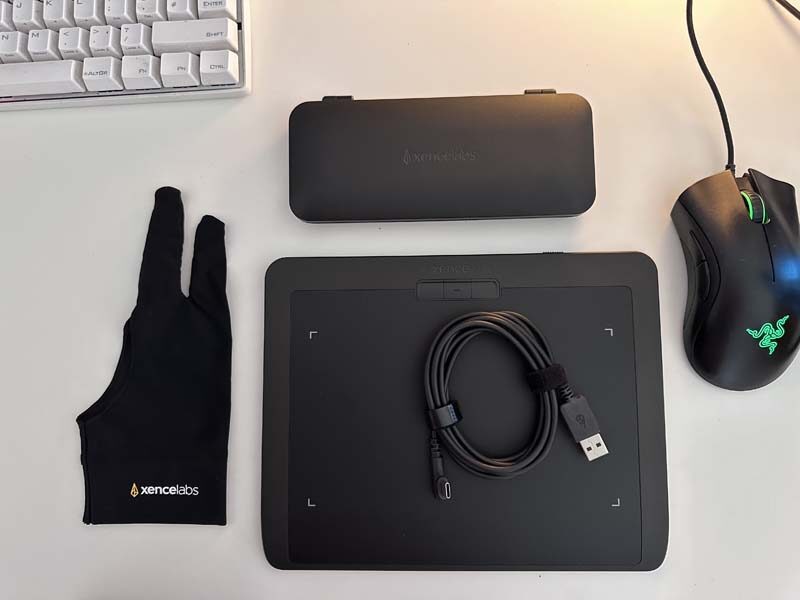 When it comes to customization, the Xencelabs Small Tablet doesn't disappoint. It offers two kinds of pens – thick and thin, each with distinct features but similar levels of sensitivity adjustments and customization options. These pens allow users to modify tilt and button inputs, catering to different drawing styles and preferences. The tablet itself offers impressive customisation options such as the ability to map different screens and adjust LED colours.
Using the Tablet
The use of the tablet, although slightly marred by its smaller size causing slight difficulties in accessing screen corners, offers a generally seamless experience. I countered this by remapping the tablet to a smaller area, which although made the workable area even smaller, the change made the user experience much better.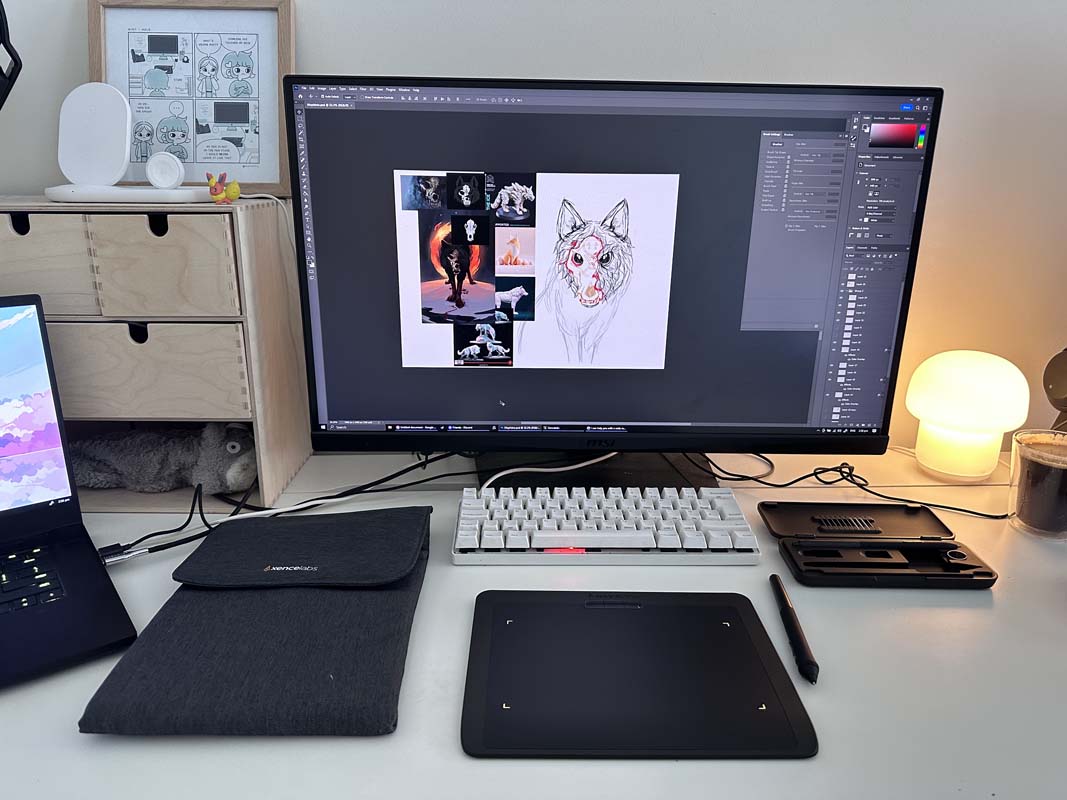 Despite a few minor hitches with software compatibility, once adjusted, I found the pen to be very good. It felt very realistic with natural drawing pressure sensitivity that felt similar to the high-end devices I usually use.
Another thing worth noting is the excellent battery life which showed only a 10% decrease after several hours of wireless use.
Final Thoughts
In conclusion, while the Xencelabs Small Tablet might not be the first choice for professionals due to its compact size, it certainly stands as a good choice for those seeking a portable yet powerful device. With sensitivity levels matching industry leaders and an added portability factor, it excels as a travel companion for artists who are looking to create on the go.
Its thoughtful inclusion of accessories and connectivity options make it a value-packed offering in the market, promising both aesthetics and quality in one neat package.