ⓘ We are reader-supported and may earn a small commission at no additional cost to you if a purchase is made through one of our links.
The PLAUD NOTE, a ChatGPT-empowered AI voice recorder, is a game-changer in the world of voice recording.  This is not your average voice recorder. It's a device that effortlessly captures crystal clear recordings of meetings, phone calls, and voice memos wherever you go.
But what sets the PLAUD NOTE apart is its ability to leverage ChatGPT to understand and summarise the content of those recordings. It's like having a personal assistant that not only records your meetings but also processes and organizes the information for you into a useful summary.
As someone who takes a lot of meetings and sales calls, this is a device that caught my attention and have now spent the last 2 weeks or so reviewing it.
Design and Usability: Sleek, Simple, and User-Friendly
The device itself is ultra-slim, about the size of a credit card, making it easy to carry around. It can be attached to the back of most large-screened smartphones, providing seamless integration with your mobile device. The design is sleek and modern, with a focus on simplicity and ease of use. It features a single-press function to start recording. This means no more fumbling around with your phone to find the recording app or struggling to hit the record button in time. Just press and record. It's as simple as that.
One downside I notices was that the magnetic connector wasn't particularly strong. Particularly when you compare it to other MagSafe devices, it wouldn't fall off by itself but I could see it being knocked off or pushed off with a little bit of force.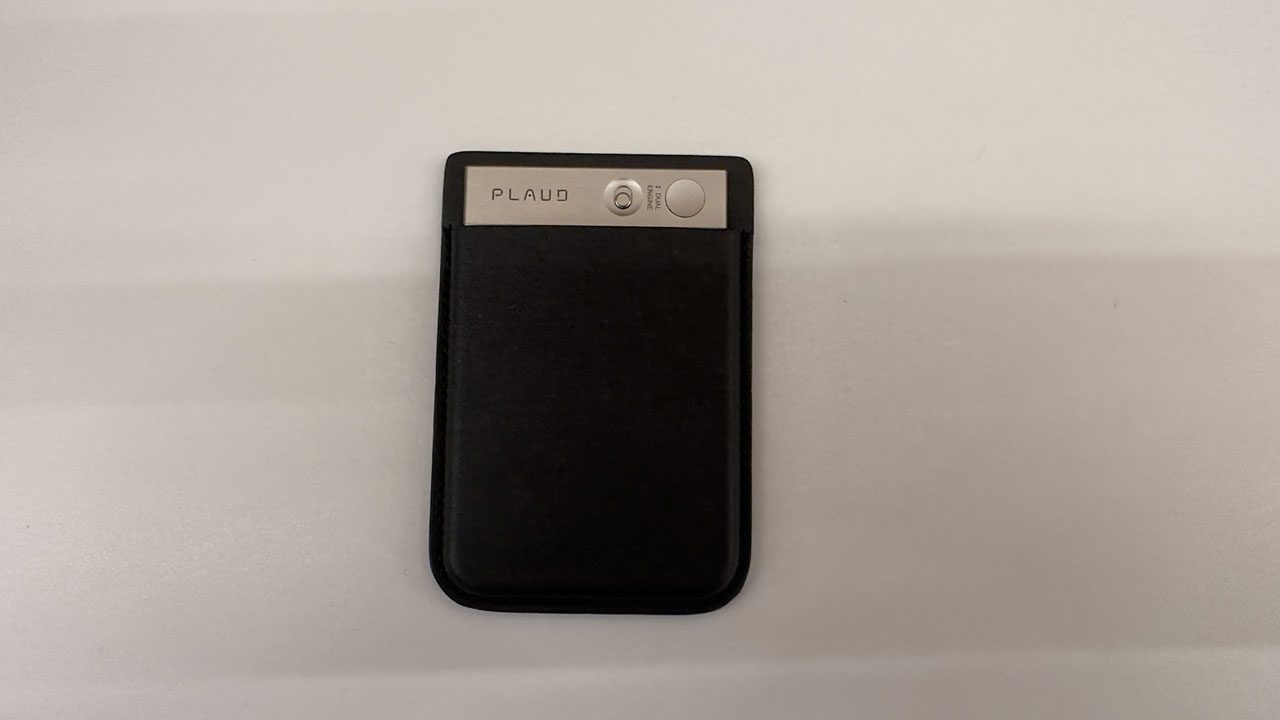 Innovative Features: Dual-Pickup Engine and Vibration Conduction Sensor
One of the standout features of the PLAUD NOTE is its integration of a dual-pickup engine, a first in the world of recording devices. This feature allows you to toggle the switch up or down to capture phone calls or normal recordings with ease. To capture phone call recordings, activate the vibration conduction sensor (VCS) by toggling the switch up. This ensures precise capturing of internal phone sound, so you won't miss a word of your important calls. For normal recording, activate the air conduction sensor by toggling the switch down. This allows you to capture clear audio in meetings, conversations, voice memos, and more, ensuring that your recordings are always of the highest quality.
AI Integration: Transcription and Time-Coded Records
The real magic of the PLAUD NOTE lies in its integration with ChatGPT, an AI language model developed by OpenAI. This integration allows the PLAUD NOTE to transcribe meetings and audio recordings with very impressive accuracy. The transcriptions are time-coded, ensuring reliable records of your important conversations and content with minimal errors or omissions. This means you can easily refer back to specific parts of your recordings, making it easier than ever to keep track of your meetings and conversations.
Beyond Transcription: Automated Summaries and Structured Content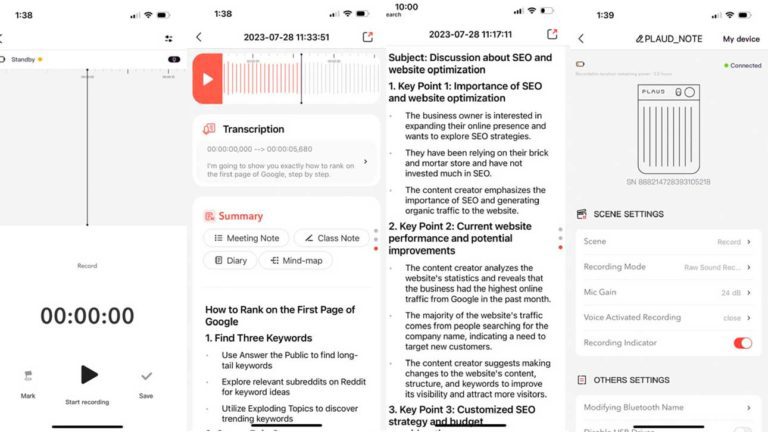 But the PLAUD NOTE goes beyond simple transcription. It also provides automated summaries of your recordings in around five seconds. This is a feature that truly sets the PLAUD NOTE apart. Instead of having to listen back to long recordings or sift through pages of transcriptions, you can get a quick and concise summary of the key points. The device creates structured content such as meeting notes, mind maps, to-do lists, and diaries. This feature is a huge productivity boost, saving you from the tedious task of sifting through piles of notes to extract the key points. It's like having your own personal secretary, summarizing your meetings and conversations for you.
I used the device in a sales meeting with a potential client and was impressed with the notes. Although they weren't hugely detailed they summarised their call well and if I need more granular information I can always just read through the transcript. Which I must say was absolutely flawless. 
Audio Quality: High-End Mics and Noise Reduction
The PLAUD NOTE doesn't just capture audio; it captures high-quality audio. It features two high-end Knowles Sisonic™️ mics that deliver DVD-quality sound up to 1536 kbps. This ensures that your recordings are always clear and detailed, capturing every nuance of your conversations. The device also features a SVE call solution that reduces noise by 25+ dB and preserves high-frequency details for a better listening experience. This means that even in noisy environments, you can still capture clear and detailed recordings.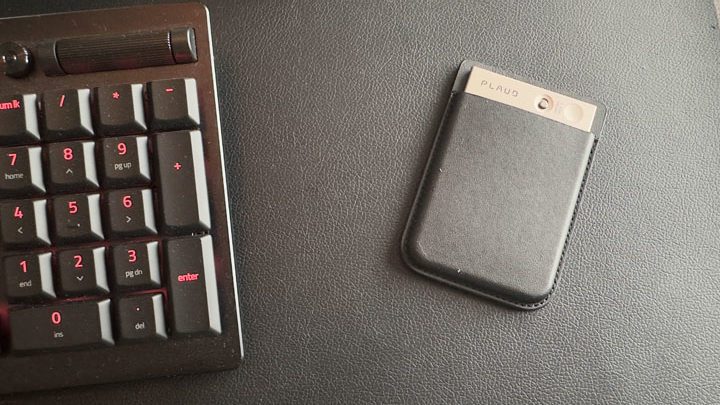 Continuous Use: Long Battery Life and Large Storage
The PLAUD NOTE is also designed for continuous use. It boasts a 30-hour continuous recording capability, which means you can record all day without worrying about running out of battery. The final version will also feature 64GB (the review unit was 32GB) of storage, which can store up to 480 hours of recordings. This means you can record nearly 240 meetings without needing to clear your storage card. So whether you're in back-to-back meetings all day or on a long business trip, the PLAUD NOTE has got you covered.
Cost Considerations: Subscription Fee for AI Services
However, it's not all roses. The PLAUD NOTE does come with a cost. The AI services provided by the device, including transcription and summarization, come with a subscription fee. While the Kickstarter campaign offers a significant discount on this fee, it's still an ongoing cost that users will need to consider. This is something to keep in mind when considering the overall value of the device. But, it must be noted that PLAUD.AI are doing their best to make this the best value service they can by only charging it at the same rate as it costs them.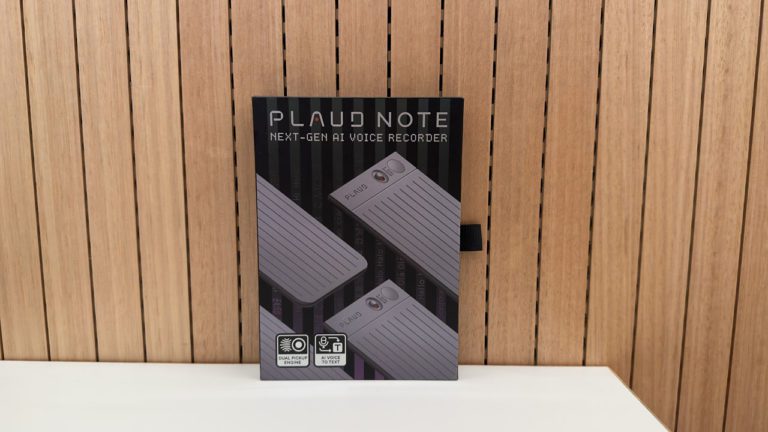 Conclusion: A Powerful Tool with a Promising Future
In conclusion, the PLAUD NOTE is a powerful tool for anyone who regularly records meetings or conversations. Its ability to transcribe and summarize content is a huge time-saver, and its sleek, simple design makes it easy to use. However, the ongoing cost of the AI services may be a deterrent for some users. Despite this, the PLAUD NOTE is a promising step forward in the integration of AI technology into our everyday lives. It's a device that truly brings the future of voice recording to the present, offering a unique blend of convenience, efficiency, and high-quality audio capture.
If you find this product interesting, you can support it on Kickstarter!