Modern advances in emergency medicine have helped save countless lives, with faster care leading to better outcomes. Now, a smartphone app called GoodSAM is helping to improve emergency response even more. If you're in dire need of medical attention, the GoodSAM mobile app may just save your life by alerting first responders in your area.
The application, which initially began as a United Kingdom-based project in 2014, utilizes GPS services to locate medics, doctors, nurses, and other healthcare professionals that may be nearby in the event of an emergency medical situation. This technology can be used on any smartphone, making it an extremely effective tool.

Better yet, it works as an important platform between patients and hospitals, first aid teams, and emergency services across Australia alike. An individual in need of medical attention or a person passing a potentially deadly medical situation can use the app to automatically connect to emergency services.
–
But there's more…
GoodSAM's Instant-On-Scene technology even allows emergency service providers to open smartphone cameras, thus gaining an instant understanding of the situation, where a patient is located, and how best to get there.
There are often situations where someone goes into cardiac arrest and there happens to be a medical professional in the direct area. With GoodSAM, this area of influence grows from a few feet to a few kilometres, allowing ill patients to receive necessary medical attention quicker than ever before.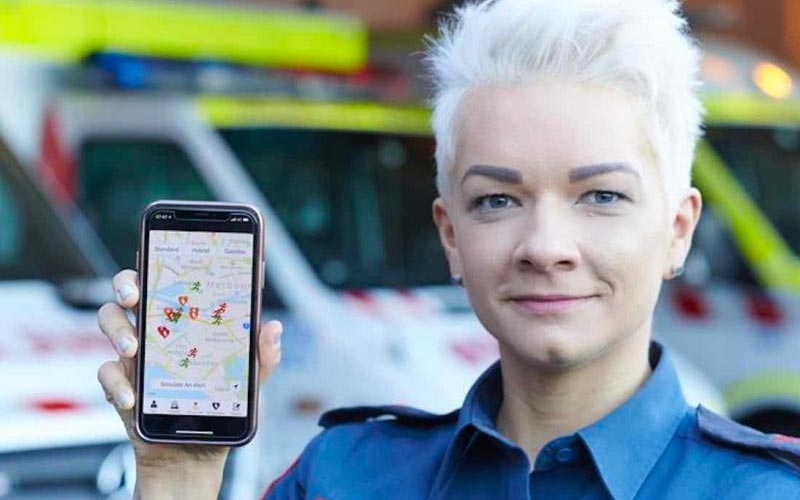 GoodSAM App: Instant Impacts Throughout Australia
According to the Ambulance Victoria website, for every minute that a heart attack patient doesn't receive CPR or defibrillation, their chances of survival fall by about 10% or so. As such, it goes without saying that recruiting the help of people nearby can make all the difference when it comes to a patient's recovery.
The life-saving potential of the GoodSAM application also recently made headlines throughout Australia. While relaxing during an off-duty break, a paramedic received a GoodSAM notification regarding a 49-year-old man who had collapsed from cardiac arrest in his Melbourne home in the middle of the night.
Since the paramedic lived next door to the man, they were able to rush to the scene and perform life-saving CPR until the ambulance arrived. Without the help of the GoodSAM app, it is very likely that this patient would have passed away from their medical condition.
The quick actions of this paramedic saved a man's life – and this rescue is just one of the app's countless success stories. In fact, Victorian Health Minister Jenny Mikakos reports that the GoodSAM platform has already assisted in the cases of about 20 patients so far during 2019, all of which enjoyed far better recoveries thanks to a nearly immediate medical response.
–
GoodSAM Application Volunteers Now Accepted
While the application was originally limiting its volunteer participants to nurses and other professionally trained medical professionals, representatives of the Victorian government are now allowing any regional residents with basic CPR and first aid experience to enlist as a GoodSAM volunteer.
According to their website, GoodSAM currently has over 40,000 trained volunteers registered through the app's international alert system, responding to about 8,000 alerts so far. Moving forward, this is an exciting development, as it represents a potentially life-changing medical solution for countless future patients.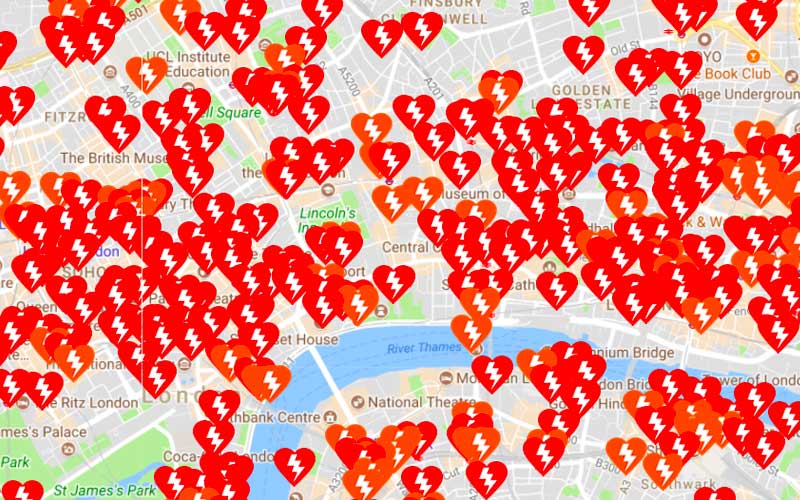 A Quickly Growing Application With International Reach
As of this writing, GoodSAM has about 100,000 users signed up around the world, comprised of a combination of medical volunteers and everyday people keeping an eye out for medical emergencies. The application is already gaining traction with some of the largest ambulance services in the United Kingdom, New Zealand, and Australia.
To date, over 80 organizations have signed on as GoodSAM partners, and these numbers will continue to grow in the coming months. Perhaps most importantly, the GoodSAM response platform can integrate seamlessly with the computer-aided dispatch services used by emergency responders. This means that on-the-clock medical professionals can be alerted to medical emergencies at the same time as volunteers, increasing the odds of an effective response.
–
Good Samaritan Programs: Helpful, But Not Healthcare
Clearly, there are many reasons to be excited about the positive impacts of the GoodSAM app. However, the app developers are quick to stress that a good samaritans program will never be able to replace EMTs or ambulance services.
With this being said, the GoodSAM platform effectively serves as a global community dedicated to saving lives, which proves that the world is still full of genuinely good people. Furthermore, in addition to its medical responder program, GoodSAM is working on crowdsourcing the locations of AED throughout the world. The application currently has about 40,000 AED locations mapped, which serves as a great complement to its primary goal of connecting life-saving care to patients in need.
New technology is continuing to change the way we do things for the better, and the growing popularity of the GoodSAM app underlines this point. Through the power of modern technology, a vision for a global healthcare network is becoming a reality, with the potential to save lives continuing to expand.
–
How To Join The GoodSAM App Network?
If you are interested in signing up for this life-saving platform as a volunteer, first you will need to provide proof of CPR and first aid training, or a background in professional medicine. If you don't fit the bill for GoodSAM's medical volunteers, you can still register with the application. Everyone is encouraged to join the GoodSAM network, as the more eyes and ears present throughout Australia, the greater the odds of saving patients in their time of need.