ⓘ We are reader-supported and may earn a small commission at no additional cost to you if a purchase is made through one of our links.
Summary
If you want to up your belt game and get the smarties belt on the market, look no further. The Smart Belt Universal comes with quality materials, great aesthetics, and the ultimate adjustable comfort.
Pros
32 levels of adjustment
High-quality leather and materials
Very durable
Belts often have only 5 different sizes dictated by the number of holes fitted into the belt strap, this can make wearing it uncomfortable if you're somewhere between those sizes. Over time these ill-fitting belts will warp and wear for the same reasons, it is either not tort enough or being stretched.
Yes, this is a smart belt, but not it doesn't have any fancy electronics that measure your cardio, heart rate, or the plethora of other fitness metrics tracked by other wearables. Instead, this belt takes the design of traditional belts and makes it better. Say goodbye to ill-fitting and uncomfortable belts and say hello to the Smart Belt by Harmattan Design.
Can't spare the time to read through the whole Smart Belt review? Simply click the links below and we'll take you right to that section.
Overview
The company behind the latest iteration of their smart belt has a strong pedigree in the space. This is their 4th version after 6 previous successful launches on Kickstarter. With 60,000 backers in total on their campaigns there is a lot of confidence in the product, and rightly so.
Although the previous belts were good quality and certainly a step up from most traditional belts, there was still a lot of room for improvement. The Smart Belt Universal is the benefactor of these improvements and they are significant, yet understated.
Aside from all the clever design innovations, the belt strap itself is of high quality. Utilising the rare form of vegetable tanning, which is uncommon among most belt manufacturers due to the sheer time cost as well as Tuscan leather makes this a very aesthetically pleasing belt among belt aficionados.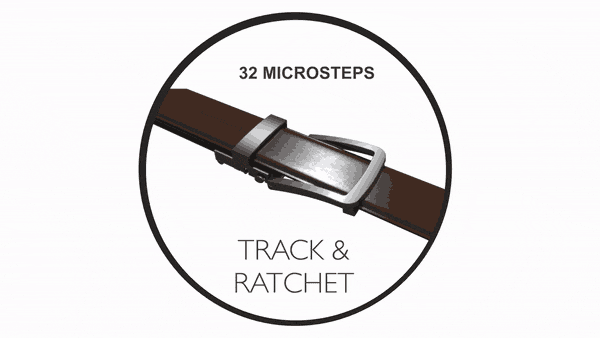 Features
32 Levels of Adjustment
Gone are the days of having just 5 different adjustment holes. The smart incorporates a clever Track & Ratchet smart buckle that offers unparalleled levels of comfort throughout the day. Think about it, the size of your waist will change day to day and even hour to hour depending on what you've eaten and drank that day!
Kevlar Core
Even the best belts deteriorate over time. This is primarily due to the stress put on the belt over long periods of time. To minimise this, the Smart Belt Ultimate has added a Kevlar core that improves the structural integrity of the belt strap. Kevlar is the ideal material for this purpose due to being lightweight and tensile strength.
High-Quality Leather
Smart Belt Universal uses vegetable-tanned, Tuscan leather that has been structurally dyed rather than painted. This means the belt strap is made from very high quality that will last and stay looking fresh.
A Wide Range
There isn't just one version of the Smart Belt Ultimate, there's an entire range. Choose from 10 different belt straps, including polyester straps, as well as 6 different buckle colours. There's something for everyone in the range, whether you want casual or smart.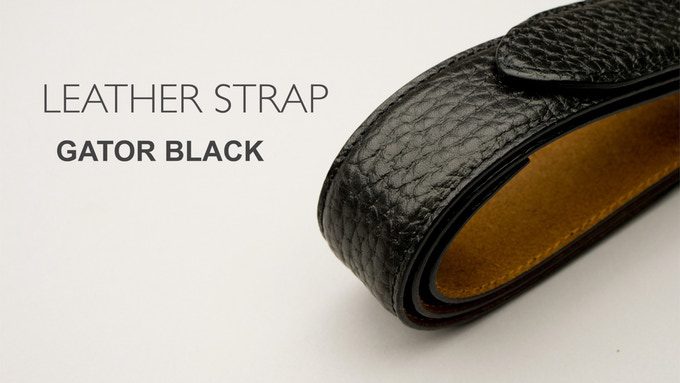 Aesthetics
This is genuinely a great-looking belt. The range of leathers all offers a sophisticated look that can complement any type of trousers, jeans, or shorts. The Black Gastor Leather strap looks like something out of a high-end artisan belt store and is certainly the best looking in our opinion.
If you're looking for something a bit more casual, then you should take a look at the casual straps. The casual range is made from polyester and lacks the Kevlar core, but this is because Polyester is so durable alone. They're slightly wider and more suited
Final Thoughts
If you're in the market for a belt and want something that's a bit different or offers better comfort, then you should certainly consider the Smart Belt Universal. It's manufactured by a company with a good track record and clearly takes pride in its work. The wide range means you should be able to find something to your taste and the material choice means it should last a very very long time.
The only real downside is the lack of larger sizes, with the largest suitable waist size being 45 inches. This won't affect too many people but it's certainly worth pointing out to avoid disappointment. The Smart Belt Universal is easy to recommend to belt lovers!