ⓘ We are reader-supported and may earn a small commission at no additional cost to you if a purchase is made through one of our links.
Thinking of buying a stick vacuum but you're not sure what brand to get? Don't worry, you're not alone. Choosing from the many stick vacuum brands available on the market is no easy task. With all the options you have and all the similar features these devices come with, whittling down your choice to the one you'll buy can be unnerving.
Good thing we narrowed down the search for you. In this article, we'll show you some of the best stick vacuum cleaner brands around. By going through numerous sites, we came up with a long list of possible top choices. The brands listed below, however, stood out and became our final 4 choices. This was after noticing that these were always on the "best stick vacuums" lists we encountered online.
Top Stick Vacuum Brands in Australia
In Australia, there are around 20 popular vacuum brands that people can choose from. These brands manufacture different models of stick vacuums. Out of these 20 or so brands, here are the top 6 according to our research.
Dyson
Dyson is one international brand that manufactures a wide variety of products that include hair styling devices, air purifiers, and vacuum cleaners. Stick vacuums are one of the many vacuum cleaner types they produce, and this particular type of vacuum comes in many different models.
Their stick vacuums are cordless and can come with a range of features that include HEPA filters, long run times, and dust detection capabilities. These vacuum cleaners can also come with anti-tangle technology, which prevents hair that's sucked into it from obstructing the functionality of the brush bar.
While Dyson is considered more of a pricey brand to buy, most of the people who do end up purchasing their devices have no regrets. Not only are the products manufactured by this brand of a high quality, but the company is also known for its stellar customer service and wide product range.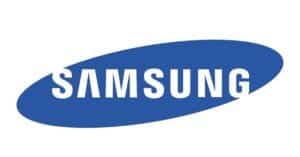 Samsung
This brand is known primarily as a manufacturer of smartphones, televisions, tablets, and large appliances like refrigerators. Some people may not know it but this company also produces a range of cleaning products that include cordless stick vacuum cleaners.
The stick vacuum cleaners that this company sells range from standard 150W models to ultra-powerful 210W "cleaning stations." The former provides users with the usual clean you can expect from a stick vacuum while the latter gives you a wealth of features that include a turbo-action brush, adjustable wand, and a wet/dry power mop mode.
The stick vacuum cleaners you can get from this brand are also multi-awarded, with some being acknowledged for their superior design and others being noted for their effectiveness against fine dust particles. These products are also some of the lightest in the market, with the heaviest model weighing only a mere 2.8kg.
Miele
Here's a German brand that's well-known for manufacturing high-quality products that include ovens, cooktops, range hoods, refrigerators, dishwashers, and a whole lot more. Of course, they wouldn't be on our list if they didn't manufacture stick vacuum cleaners, which they do. And they do a spectacular job with these cleaners too!
Their stick vacuum cleaners are all cordless and lightweight, with loads of features that people love. Their line-up of stick vacuums come with a patented 3-in-1 design that lets you change its configuration 3 ways. Switch it from a floor unit to a hand vacuum that you can use on tables and other elevated surfaces to a cleaner that can reach ceilings and underneath beds or couches.
If you look at this list of the best stick vacuum cleaners we reviewed, you'll notice that adjudged best overall is one of the products from this brand. This is with good reason since it is indeed one of the best stick vacuums around and is produced by a company that has been making high-quality appliances for over a century.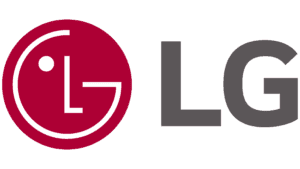 LG
Another brand that's known to manufacture a plethora of home appliances is this one that tells you "Life's Good." And indeed it is, with the many products they produce that help make life easier to live. Some of the products this South Korean company manufactures include TVs, ACs, refrigerators, washing machines, air purifiers, cooking appliances, and vacuum cleaners.
The stick vacuum cleaners that LG makes are called handstick vacuum cleaners and these come in many different configurations. These include devices with inverter motors, washable filters, telescopic pipes, and mopping features. This brand's stick vacuums also come with lots of attachments that include multi-surface nozzles, powered floor and carpet cleaners, crevice tools, and surface brushes.
One thing you will notice about the stick vacuums sold by this brand is the diverse range they have. They have models that feature auto-emptying dust bins which are charged via a tower (which incidentally is also what empties your vacuum dust bin automatically). They also have the simplest yet still effective stick vacuum cleaners that can be converted from floor cleaner to handheld vac.
BOSCH
Here's another brand that's considered a leader in the creation of quality home appliances. Bosch has a wide range of products that include refrigerators, washing machines, dryers, dishwashers, and vacuum cleaners. Their vacuums come in two types – bagged (otherwise known as canister type) and cordless (or stick vacuums).
Their stick vacuums come in many different models, with some offering you a wide array of attachments that help in keeping your house clean. Some of their stick models have additional features you can't find in others, such as a pet grooming brush and a vacuuming hose. There are also some that can be converted from a stick vacuum to a handheld vacuum, increasing the usability of such a device.
Bosch is a German brand that has been around since 1886, which is why it isn't surprising that they create such high-quality products. With over a century of manufacturing expertise, you can rest assured that any product you get from this company is reliable. Their products are developed with years of careful research and product development.
Xiaomi
Xiaomi is known for its high-performance cordless vacuum cleaners and cutting-edge designs. Most units from this brand come with a multi-surface roller brush head that you can use on different floor types. Depending on the model that you pick, you'll also get additional nozzle attachments.
Vacuum cleaners from this brand are not only made of high-quality materials, but also have impressive features that you will find useful. They have multi-level filters that can capture both small and large particles. Also, Xiaomi motors are highly efficient and capable of delivering high RPMs. This equals more wind power and a boost in performance.
Additionally, most models have adjustable suction power settings. All handheld vacuum cleaners from Xiaomi have ergonomic handles to increase user comfort. Moreover, these vacuum cleaners have fewer parts, making them very easy to maintain. That said, you can always include Xiaomi in your list of considerations when shopping for a vacuum cleaner.
Conclusion
These five brands produce some of the best stick vacuums in the market today. Their vacuums give you the kind of clean you can expect and the reliability you want from such a device.
So, which of these top brands do we consider the best? It all comes down to the consumer really. What one person considers to be the ultimate stick vacuum for them may not be another person's choice. Suffice to say, these five brands have everything you want and need in a stick vacuum cleaner – versatility, convenience, compactness, and effectiveness in getting the job done.