ⓘ We are reader-supported and may earn a small commission at no additional cost to you if a purchase is made through one of our links.
Viruses have always been one of the biggest obstacles for mankind. Each year, influenza or the flu claims hundreds and thousands of lives. In fact, the Centers for Disease Control and Prevention (CDC) has estimated that from October 1, 2019, through April 4, 2020, there have been 39 to 56 million flu illnesses with 24,000 to 62,000 deaths. In addition to that, we are currently facing one of the deadliest viruses that hit the world. According to Medical News Today, COVID-19 cases have already passed 27 million and 883,000 deaths. 
That said, keeping track of your health is crucial, especially with the coronavirus pandemic still ongoing. You must keep your distance from family and friends once you notice any of the symptoms of flu, COVID-19, and other infectious diseases – and one of the earliest indications that you may be infected is a fever. 
However, for many people, they may not quickly recognize if they have a fever. So if they are infected with a virus, it's easier for them to spread it to others. This is exactly what the "Snap Fever" is made for – to alert you if you have an abnormal body temperature so you will always know whether you're sick or not.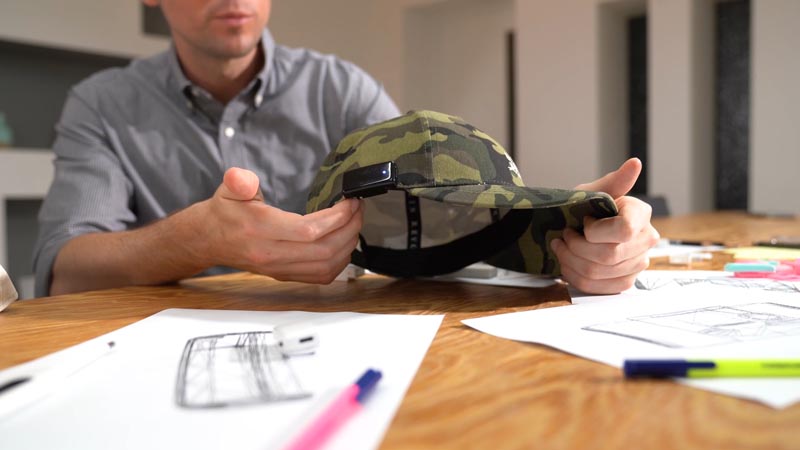 Overview: What is Snap Fever?
Snap Fever is a campaign in Kickstarter that is launched in September 2020. It is designed by Revoazin, a company that specializes in fashion hat accessories and developers of the world's first patented hat accessory. 
Now, thermometers have always been reliable instruments to determine whether an individual is sick. There are different types of them in the market and the most popular are digital thermometers. However, according to the company, some of them may be too bulky and inconvenient to carry around. Also, they easily draw people's attention because of how they look. These are the reasons why Revoazin created Snap Fever. 
Simply put, Snap Fever is a thermometer that measures body temperature. But what makes it unique from other types of thermometers is that you can wear it. It is a portable device that pairs with an app on your phone through Bluetooth. It will periodically (every 30 minutes) measure and check your body temperature, and transfer the data through your phone. When there is anything unusual, the app will then notify you and even guide you to a nearby medical facility.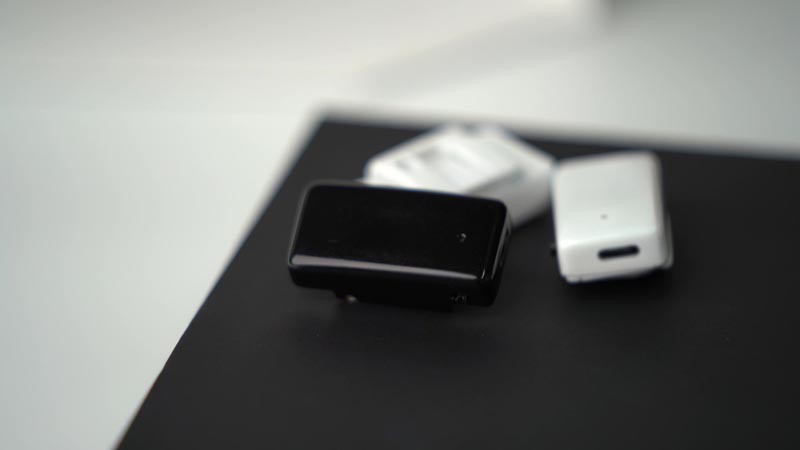 Design
The Snap Fever is small and lightweight so you can easily carry it around every day and use it at any time. It is designed to clip on to your hat, headband, collar, and clothing. But we're guessing their main purpose was to clip it to hats since they're a hat accessory company. Furthermore, it is available in black or white and looks very simple. When clipped on, it's almost unnoticeable. 
In front, there's an LED that indicates the device's remaining battery and pairing connection. At the back, there's a clip and a thermometer sensor. On one side, there's a C-Type port for charging and there's the on/off power switch on the upper part. 
Specifications
To learn more about the Snap Fever hardware, here are its specs:
| | |
| --- | --- |
| Features | Specifications |
| Dimension | 43 x 22 x 7 mm |
| Temperature | 33°C to 40°C (91.4°F to 104°F) |
| Connection | Bluetooth Low Energy (BLE) HN 17 |
| Battery | Lithium polymer 3.7V (can be replaced) |
| Battery Life | Up to 15 to 24 hours after charging (can last up to 9 months) |
| Display | Power on/off, low battery, sufficient battery, pairing, and charging |
| App Compatibility | iOS and Android |
Using the Snap Fever app, you can set your average temperature and limits. This is a good feature since every person will have a different ideal temperature, depending on age, gender, living environment, and more. Then if the device detects any abnormal temperature, the app will make a warning alarm.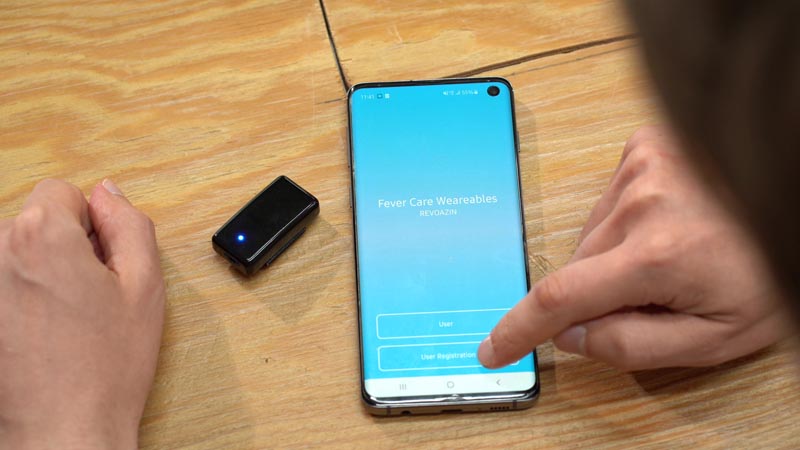 What Works 
The Snap Fever allows easy and quick temperature checks. This is a great feature for parents who wants to keep track of their child's temperature, especially during those feverish nights. Additionally, it's great so parents will immediately know whether to send their kids to school or have them stay at home. This product is also ideal for healthcare workers, employees, and those who have more sensitive immune systems.
But what we like most about the product is that it will allow you to track your temperature in realtime. So when there's a fever detected, you will be notified immediately. This gives you time to act sooner and find what's causing the problem faster. The app will even give you recommendations on what to do next. 
In terms of price, there's no retail value yet but the company is asking $29 for a single pack as a reward on Kickstarter. It has the same price range as many non-contact forehead thermometers. It's also a lot more hygienic and less invasive than oral and rectal thermometers – which, by the way, is often deemed to expose you to viruses and other substances. 
What Doesn't Work
One of the features we are hesitant of is the product's accuracy. The device is designed to be worn and clipped particularly on headbands, collars, clothing, and hat. With this design, it's safe to say that it will measure body temperature at whatever part it is closest to. And that doesn't sound very convincing at all.
There's a reason why temperature is still measured through the ear, rectal, and mouth. This is because they are accurate. While axillary (armpit) and forehead thermometers are accepted, their results are usually 0.5°F (0.3°C) to 1°F (0.6°C) lower compared to results from an oral thermometer. So if temperatures taken at the forehead are slightly off from your real body temperature, then how much more if it were taken at the side of your head, temple, or neck? 
We're hoping the company addresses this and at least provide a clear number on their product's accuracy. For example, the Enfasmart FeverSense, which is also a wearable thermometer, includes such information on their website and claims the product is accurate within +/-0.3°F (+/-0.2°C).
Also, in the Snap Fever Kickstarter campaign video, there's a mention of tracking the user's location through a GPS function. This will be helpful for parents too if they want to know where their kids are. Unfortunately, again, no further information was given even on their website.   
Another thing we're quite torn with is its practicality. Do you need to know your body temperature every 30 minutes, especially if you're an adult? Is there a need to be walking around and doing your daily activities while wearing a thermometer in your head? Of course, that's just us. If you want to keep track of your temperature in the most convenient way then Snap Fever is a practical product for you. 
Conclusion
As much as we want to love this product, we do have issues with its accuracy and whether or not it's necessary. Nonetheless, Snap Fever is a cool hat accessory and it offers extra functions. It can help you detect a fever before it becomes worse and take preventative measures earlier. Overall, if you're looking for a thermometer that you can wear and keep track of your body temperature, then the Snap Fever is definitely a great choice.