Ever wonder how YouTubers manage to keep their cameras so steady even when they're on the move? That's because they're likely using a nifty stabilising device called a gimbal, and the DJI Osmo Mobile 3 might just be the only thing missing for you to kickstart your YouTube career.
While smartphone gimbals are most commonly associated with vloggers, they're known to be used by online streamers whenever they need to stream on-the-go. A nice portable one could also be perfect for people who just love taking awesome videos.
In this DJI Osmo Mobile 3 review, we're going to find out if this little gadget lives up to DJI's claim of being the "best phone gimbal for travelling", and whether or not it's as "easy to use" as they say.
Short on time? Simply click on one of the links below to jump right to that section of the Osmo Mobile 3 review:
What is the DJI Osmo Mobile 3?
The Osmo Mobile 3 is DJI's third release in the world of smartphone stabilisers. It is essentially a portable tri-axis gimbal that ensures a smartphone's camera motion remains stable even if the holder moves about. This way you get a silky-smooth video that's relatively free from all that nasty shakiness you usually get from jittery hands.
It improves upon its predecessor by adopting a foldable design making it even more compact. DJI has also added some quality of life features and extra shooting modes that we'll get into a little later. While the Osmo Mobile 3 doesn't exactly reinvent the wheel by being foldable, DJI has opted to simplify the unfolding process by getting rid of the knobs and latches that are usually found on most phone gimbals. Instead, all you have to do is extend it and you're good to go.

Folding it is just as easy. Just make sure that the middle axes are aligned correctly and you can collapse it back into its folded position, even with your phone still latched on. Mounting your phone is a painless process since the Osmo Mobile 3 utilizes a spring-loaded grip as opposed to the screws and knobs used by some of its competitors.
Budget-wise, the DJI Osmo Mobile 3 standard price point of $119 makes it one of the cheapest phone gimbals on the market so it's not only lightweight but light on the wallet as well. It also comes in a Combo version which is $20 extra and includes a tripod and carrying case. As an added bonus, the device's sleek design is quite easy on the eyes, if looks are a big deal for you.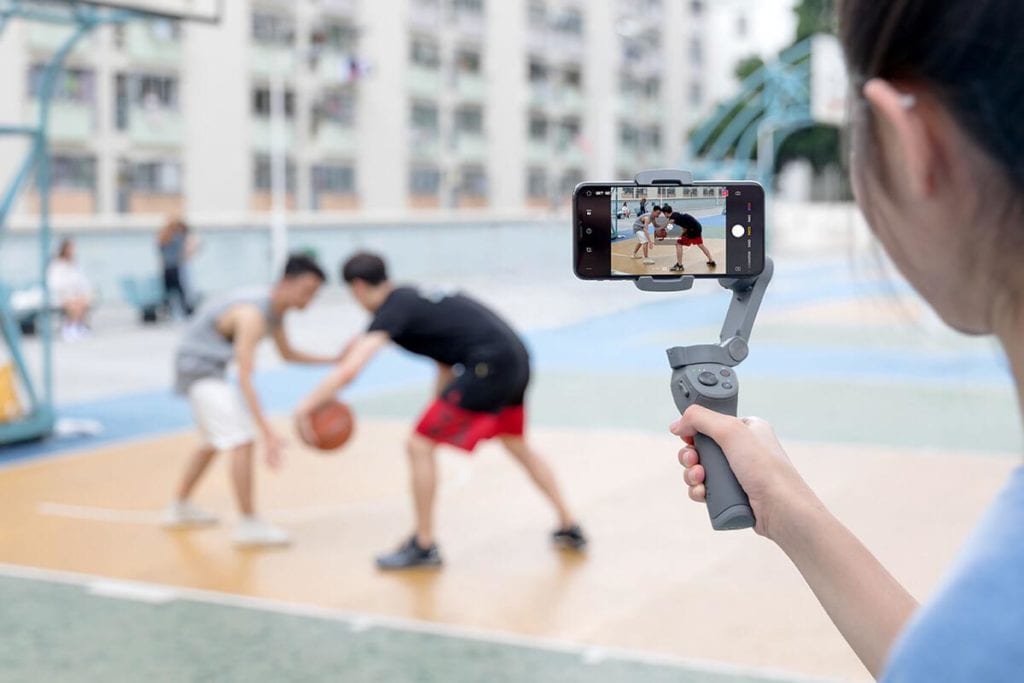 Features
A big part of the Osmo Mobile 3's beauty lies in its simplicity. The gimbal is designed in a way that allows its user to access most of its functions with just one hand. There's a trigger on the front of the device that can be used to lock the gimbal, recentre it, enable Sport Mode, or switch from front to rear camera. Sport Mode makes the gimbal more sensitive to movements.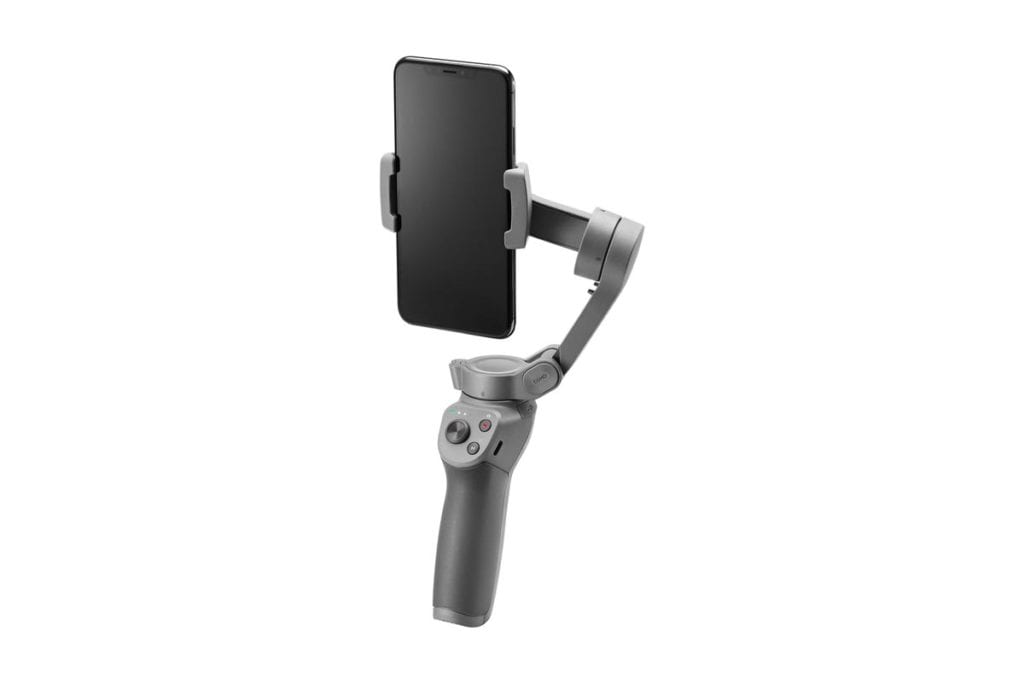 Aside from the trigger, there are two buttons and a joystick under where your thumb should be, and a slider on the left side of the device. You can use the joystick to adjust the position of your phone without having to physically touch it. The button on the lower right is known as the "M" button and has multiple functions, which includes switching from portrait to landscape view and vice versa. The slider allows you to quickly zoom in and out whenever needed.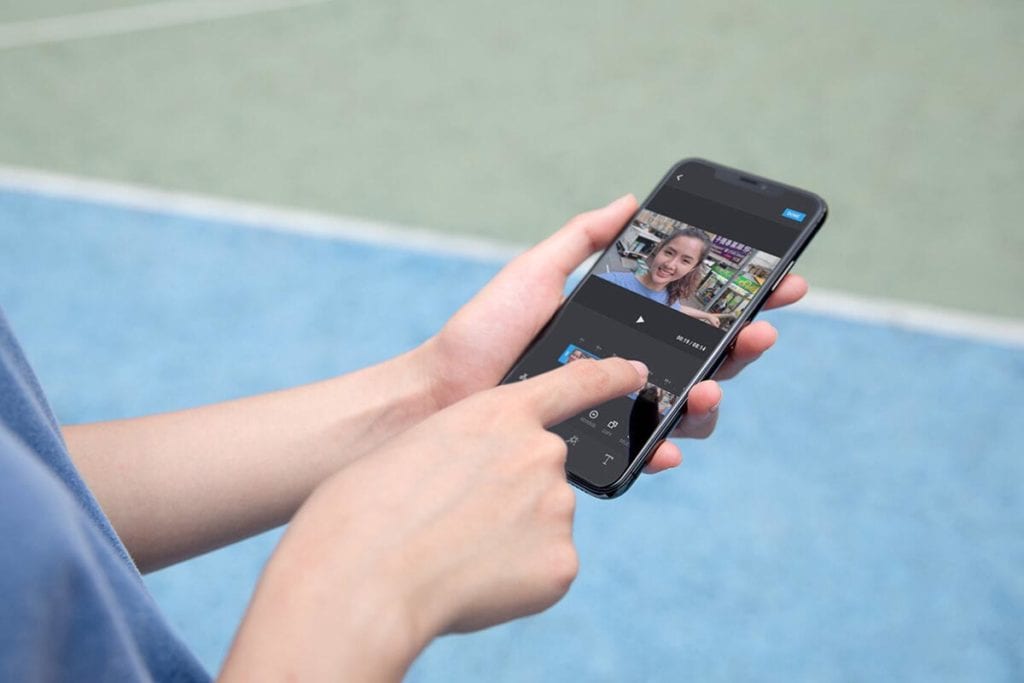 Another thing that sets the Osmo Mobile 3 apart from its competitors is its patented DJI Mimo app which comes with a bunch of great shooting modes. Gesture Control lets you take a picture or start recording a video using simple gestures, which is perfect when you're filming on your own. Story Mode helps you create cinematic videos by providing pre-made templates that add music, movement, and effects to your clips. Active Track is an especially useful feature that automatically tracks a person or object that you specify. The DJI Mimo app also allows for some of the smoothest Hyperlapse videos around.
Another thoughtful feature is the placement of the phone holder which makes it possible for you to charge your phone while you shoot. The one flaw in its design is its inability to accommodate larger phones with lenses or filters attached.
On top of all of these clever features, DJI hasn't forgotten the simple pleasures in life. One of which is USB C. Thos won't make or break your videos shoot, but from an organisation perspective, having USB C across as much of your gear as possible makes things so much easier from an organisation point of view.
Specs
Dimensions

Unfolded: 285×125×103 mm, Folded: 157×130×46 mm

Weight

405 g

Battery Life

15 hours

Gimbal Range

Pan: -162.5° to 170.3°;

Roll: -85.1° to 252.2°;

Tilt: -104.5° to 235.7°

Maximum Controllable Speed

120°/s

Compatible Phone Size

Width: 62 to 88 mm, Thickness: ≤ 9.5 mm

Connections

Bluetooth Low Energy 5.0

App

DJI Mimo
Design
Similar to its previous iterations, the Osmo Mobile 3 comes solely in grey but features a sleeker and curvier grip and axes compared to the last two generations. This new ergonomic grip has a 15° angle which is designed to feel more natural in your hand, increasing the level of comfort during extended use. DJI implemented the Osmo Mobile 3's foldable design for both portability and functionality since phones can stay mounted even in its folded state. They've even optimized it further to allow you to use your phone while the gimbal is folded and on Standby Mode.
How does it feel?
Despite sporting a folding design, the DJI Osmo Mobile 3 feels sturdy and very well put together. Its ergonomic grip, coupled with its intricate button placement, ensure maximum comfort while filming for long periods especially while doing so using just one hand.
Osmo Mobile 3 Vs Zhiyun Smooth 4
Due to their similar price points and features, the DJI Osmo Mobile 3 is often compared to the Zhiyun Smooth 4. So how well does it match up in terms of specs?
Well, first off, the Osmo Mobile 3's foldable design means it takes up much less space. Its weight of 405 grams is also significantly lighter than the Smooth 4's weight of 547 grams, making it overall superior in terms of portability. DJI claims that the Osmo Mobile 3's battery can last up to 15 hours, which is 3 hours longer than the Smooth 4's alleged 12-hours battery life. While it all comes down to user preference, the Osmo Mobile 3 takes advantage of the patented DJI Mimo app that's known for its ease-of-use, making it the more attractive choice for the average user.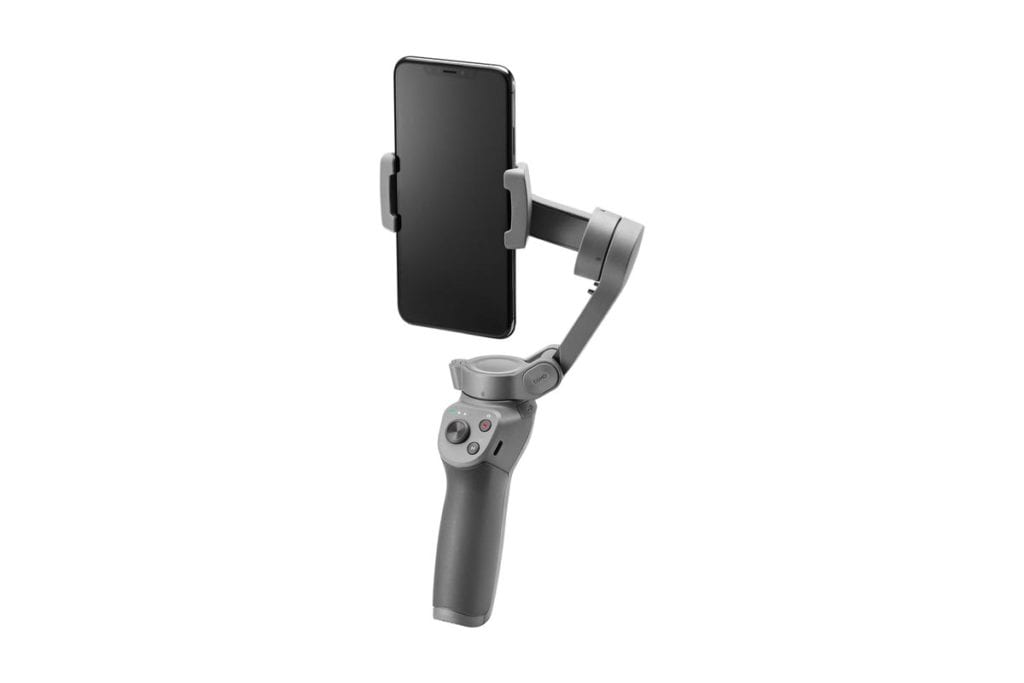 Final Thoughts
The DJI Osmo Mobile 3 is pretty much as good as it gets for its price range. Its lightweight and foldable design make it perfect for travelling, while DJI's stellar Mimo app makes creating cinematic videos easier than ever. The gimbal's button placement that's geared toward one-handed use is also incredibly comfortable and well-thought-out, while its 15-hour battery life just can't be beat. Its only minor blemish remains its inability to cater to larger phones with filters or lenses.
DJI Osmo Mobile 3 Review box
The DJI Osmo Mobile 3 is an extremely well-built gimbal that sits at the top of its class for its price point. Its foldable design and remarkably lightweight truly attest to DJI's claim of it being the ideal travel companion. Easily one of the best budget smartphone gimbals around that can please both novices and veterans alike.
Osmo Mobile 3 Review
Look Station

Features

Total Value
DJI Osmo Mobile 3 Review Summary
The DJI Osmo Mobile 3 is an extremely well-built gimbal that sits at the top of its class for its price point. Its foldable design and remarkably light weight truly attest to DJI's claim of it being the ideal travel companion. Easily one of the best budget smartphone gimbals around that can please both novices and veterans alike.
Pros
✓ Sturdy Design
✓ Affordable
✓ One of the smallest and lightest phone gimbals on the market
✓ DJI Mimo app is fantastic
✓ Easy to operate, even using one hand
✓ Impressive 15-hour battery life
Cons
✗ Can't accommodate larger phones with filters or lenses