ⓘ We are reader-supported and may earn a small commission at no additional cost to you if a purchase is made through one of our links.
Summary
LitZERO is the only smart controller you need for your smartphone, iPad, tablet, earbuds, laptop, and any other Bluetooth-enabled device. With it, you can take photos, change songs, control the volume, answer phone calls, and give presentations from a distance. Now you don't need to stop what you're doing just to control your smart devices.
Pros
Touch control
Can function as a mouse
Anti-theft function
Can pair up to 8 devices
Cons
Many controls to remember
LitZERO is a controller that you can use with any smart device that runs with Bluetooth, including smartphones, tablets, iPad, headsets, and laptops. It gives you the same feeling of controlling your devices with a mouse or a touchpad and the ease of using your device from a distance. So how does it work, and how is it different from other Bluetooth controllers in the market? Let's find out with this review.
Don't have time to read the whole thing? Click on any of the links below to skip to that section.
Overview
Do your fingers and wrists hurt when using your phone, iPad, or tablet for too long? Do your arms get tired of holding your gadgets when watching movies or videos? In need of a quality controller when giving presentations? Or maybe you're tired of having to set up your phone on a timer and running as fast as you can just so you can be included in the photos? If so, then the LitZERO is for you.
With LitZERO, you don't have to hold your smart devices to make any changes, play movies, run programs, and so on. Meaning, your arms, wrists, and fingers won't hurt or tire out. Using a controller also prevents fingerprints from sticking on your screens, making them appear cleaner. LitZERO allows you to keep everything under control – from your wireless headsets, tablet pc, smartphones, and laptops.
In terms of price, LitZERO is surprisingly affordable. At US$32, it's only slightly pricier than Satechi Bluetooth Media Button. It's also cheaper than TUNAI Button Bluetooth Remote Control and Satechi Bluetooth Multi-Media Remote Control. Even its original retail price of US$45 isn't bad either, considering how advanced it is compared to other Bluetooth remote controls in the market.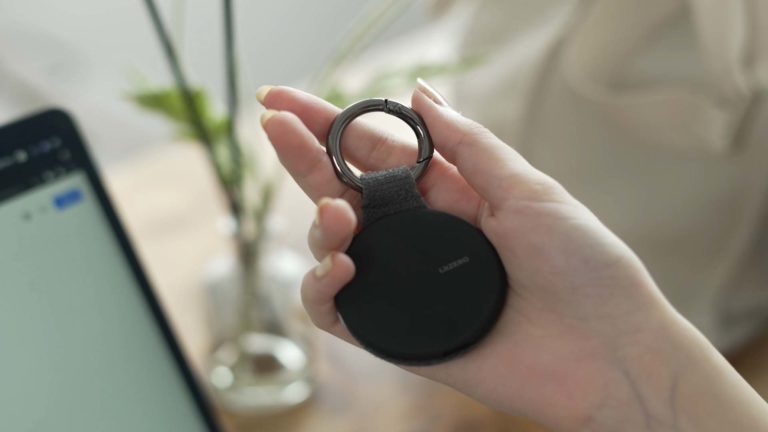 Features
High Sensitivity Static Touch
LitZERO is equipped with high-sensitivity static touchpads, which can sense over 80 touches per second. This allows it to respond to the user's inputs quickly and accurately.
Bluetooth 4.2
One of the most important things to look out for in a smart remote is connectivity. It should be able to stay connected even from a distance. Or else, it won't be of any use. So it's great that LitZERO's wireless Bluetooth connection has a range of up to 15 meters max. This makes it ideal for giving presentations, taking photos, and controlling your earbuds' volumes.
Multi-Pairing
Another notable feature of LitZERO is its multi-pairing function. As long as your smart device is equipped with standard Bluetooth tech, you can easily pair it with this controller. The LitZERO can impressively be paired with up to 8 smart devices.
Anti-Theft Function
LitZERO also has an anti-theft function, which allows you to keep your smart devices nearby without fear of losing them. With this feature, the LitZERO will ring an alarm when you leave your phone inside your car or when you dropped it and started walking away. On the other hand, if you lose LitZERO, you can check its last location through LitAPP.
Different Modes
Mouse Mode: One of our favorite things about LitZERO is that you can use it as a mouse. You can use it to scroll up and down, move the cursor, open documents, run programs, and click on icons, folders, or objects. It's just like your laptop's touchpad.
Multimedia Mode: Having to hold your gadget or device simply to change songs or answer a phone call can be inconvenient, especially if you're working out, driving, or meditating. But with LitZERO, you don't have to.
You can easily control your music or answer calls with simple gestures, so you don't have to stop what you're doing. You can also use it to fast forward, control the volume, and go back to the previous screen when watching YouTube or Netflix. On top of that, you use LitZERO as a shutter for your camera as well.
E-book / Video Mode: This mode allows you to flip through pages easily, which is great for those who enjoy reading webcomics, novels, and e-books on their devices.
Page Mode: Do you often do presentations for lectures or meetings? Then LitZERO is perfect for you. With its Page Mode, you can control your PowerPoint, documents, memos, PDFs, Keynotes, and other apps with simple gestures.
Experiment Mode: This mode will allow you to start mapping your keys via an application.
Specs
| | |
| --- | --- |
| Dimensions (H x V x D) | 52 mm x 52 mm x 6 mm |
| Weight | 20g |
| Colors | |
| Wireless | Bluetooth 4.2 LE |
| Battery Type | Li-ion battery |
| Battery Capacity | 3.7V 140mAh, 0.518Wh |
| Charging | USB Type-C |
| Bluetooth Compatibility | Bluetooth-enabled devices with Android 5.0 and up, IOS 13 and up, Windows 10 and up, and MacOS. |
LitZERO is so far and different from other Bluetooth remote controls. For one, it doesn't use buttons like TUNAI or Satechi. While this is great for function and aesthetics, the lack of buttons requires you to remember quite a number of touch controls or gestures. But once you've got the hang of it, using LitZERO will certainly be a breeze.
Another thing, LitZERO is not equipped with a button-type battery. And unlike the others, it's rechargeable through a Type-C cable. This is a lot more convenient since most of the new smart devices today already use USB Type-C anyway. Also, this allows LitZERO to get fully charged in just 60 minutes and last up to 72 hours.
LitZERO comes with an app called LitAPP as well. Through the app, you can check the last known area of your LitZERO device, see the remaining battery, and check Bluetooth signal connectivity. More importantly, the app will also provide you with firmware updates.
Aesthetics
Compared to all the other controllers and remotes for smart devices, LitZERO is the sleekest, minimalist, and most good-looking. It doesn't have buttons like the others, which makes it thin, light, and compact. It even comes with a key ring for extra portability. You can hang it on your bag, bike, or belt loop. On top of that, it has braille imprints, allowing visually challenged individuals to use it.
Final Thoughts
We love LitZERO. For someone who always gives presentations, we always carry around a mouse and a pointer. But since LitZERO combines the two in a way, it's the only device we need. It's also a great accessory to have for those who enjoy watching movies and videos on their laptops, tablets, and iPads.
Overall, with its design, aesthetics, function, and features, LitZERO is miles away from the competition. And it's surprisingly affordable too. So hands down, it's currently the best smart controller / remote for your gadgets and devices.