ⓘ We are reader-supported and may earn a small commission at no additional cost to you if a purchase is made through one of our links.
Design & Build -

0/10

Features -

0/10

Sound Quality -

0/10

Mic Quality -

0/10

Battery Life -

0/10

Comfort -

0/10

Total Value -

0/10

MONITORS -

0/10

Image Quality -

0/10

Refresh Rate -

0/10

Ports -

0/10
Summary
Put your ideas to life with Lugo G3. It is compatible with most materials in the market, and it uses new technology that can improve printing time and reduce the amount of waste in 3D printing.
Pros
Easy to maintain and use
Compatible with a wide range of materials
Uses wipe-tower free method for dual printing
Does not take too much space
Lugo G3 is the newest professional FFF 3D printer by LUGOLABS, which is a company that has specialized in 3D printers for over 10 years. It has a dual extruder, a wide range of multi-material compatibility, and other new capabilities. What are they and how are they beneficial to you? Let's find out here.
Don't have time to go through the entire review? Just click on any of the links below to find what you are looking for.
Overview
There are a lot of things you can make with a 3D printer. But without the right material, you can't. The problem is that a lot of today's 3D printers can't still accommodate many of the materials in the market. Some are limited to just two or three materials, while others require you to use the manufacturer's proprietary materials only – which can also be very limiting.
Now, with the Lugo G3, this isn't a problem. You can use it with all materials in a form of a filament as long as it has a diameter of 1.75mm. So you no longer have to limit yourself to only PLA and ABS. More importantly, you'll have more possibilities of what you can make from your printer.
On the downside, however, the Lugo G3 is quite pricey. With an MSRP of US$2,399, it is more expensive than some of the top 3D printers in the market such as the MakerBot Replicator+ and Dremel 3D45 Digilab 3D Printer. It is, however, still cheaper than the Ultimaker S3, which is a similar product with dual extrusion.
The good news is that you can still get the Lugo G3 at a much cheaper price if you catch it on Kickstarter. Early bird backers can get 30% off and pay only US$1,679 for the unit plus 2 default filaments.
Features
Dual Printing
One of the most notable features of the Lugo G3 is its double extrusion, which allows you to combine a piece with another unit. This gives you more freedom to create more diverse pieces with any combination of parts. For instance, you can add a rigid material with something more flexible, creating a new integrated piece. With it, you can also put together oil-free motion pieces with a linear motion piece without needing a bearing.
Wide Material Compatibility
To create parts with your desired functional characteristics, appearance, and mechanical properties, you'll need to choose the right materials. But if your printer is limited to only two to three materials, there wouldn't be much of a choice, right?
This is what's great about the Lugo G3. As mentioned, all materials with a diameter of 1.75mm can be used as a filament. With so many materials in the market and with every one of them constantly developing, this is a great feature for a 3D printer.
Even better, in case your print with certain materials is unsuccessful, you can send the filament you used to the Lugo Labs Material Lab and the company will upload the setting values and test results on its website to give you better information on how to print with your chosen material.
Purge Box
One of the disadvantages of dual printing – and also why many find it such a troublesome experience – is the ooze that results from melting plastic resin with heat. To solve such an issue, users create wipe towers.
Before an extruder moves on to printing your object or model, it will first print a layer on a different part of the build plate. This then creates a separate block of filament, aka wipe tower, and gets rid of any oozing. While this is effective, it can be time-consuming and a waste of valuable resources. Sure, you can just make a thinner tower. However, this would make it less sturdy and more likely to collapse during your print.
With the Lugo G3, you don't have to make a wipe tower. It has a purge box that gets rid of and collects minimal ooze filament from the nozzle in the form of pellets. This helps you save time since printing another layer for the wipe tower takes 30 to 50 seconds while the purge box only takes 10 seconds. It also cuts down the amount of waste in your printing compared to building a tower from the bottom up.
Double-Sided Spring Plate
The Lugo G3's spring plate has 2 sides. On one side, it has a carbon sheet, which comes with the advantages of a glass plate. It doesn't get cut and is easy to clean even with any type of adhesion glue. On the other is a PEI sheet, which is convenient when printing with ABS, ASA, PLA, PETG, and others.
Temperature Control
LUGOLABS used a filter fan to control the temperature in its printer's chamber. When it needs cooling down, the fan speeds up. When it needs to increase, the fan slows down. You can also set the right temperature depending on the type of material you are using.
Other Additional Features:
Fila-Box: For an additional price, you can get the Lugo G3 with a Fila-Box. It is essentially a box that you can install on the printer to prevent ambient humidity from flowing into the machine and protect the filament.
Lutan Filament: This is the default material for Lugo G3. It is a new all-rounder FFF material made from a PBT copolymer that is said to have good properties and is easy to print. It is also said to be compatible with other materials.
Lugo G3 has many neat features, and these are just some of them. To see its full list of capabilities, check out its Kickstarter campaign here.
Specs
| | |
| --- | --- |
| Printing Type | FFF |
| Printing Head | DCH Dual |
| Build Volume (WxDxH) | 190 x 165 x 180 mm / 15kg |
| Machine Size (WxDxH) | 350 x 360 x 530 mm |
| Positioning Resolution | 12.5, 12.5 – 20 microns |
| Moving Speed | Up to 200mm/s |
| Printing Speed | Up to 20mm³ |
| Nozzle Temperature | Up to 285°C |
| Bed Temperature | 120°C |
| Leveling | Gauge assisted leveling |
| Platform | Spring dual plate (PEI side, Carbon side) |
| Slicing Software | LUGO Cura |
| Filter Type | Carbon + Hepa filter |
| Supported Materials | 1.75mm Filaments up to 285°C |
The Lugo G3 has a DCH dual printing head, which is structured with two cone-shaped nozzles. What's great about these nozzles – aside from being able to combine more than one material in one print – is that when replaced, they can still print at the exact same position. This means you won't have to repeat the calibration process. Also, this saves you from incorrect and crooked prints.
Compared to the Ultimaker S3, the Lugo G3 has a lower build or printing speed. It can print at up to 20mm³/s while the latter is at 24mm³/s. But it does have a wider nozzle temperature range, reaching up to 285°C, and the Ultimaker S3 at only 280°C. Meaning, it has greater flexibility in material choice.
Like the Ultimaker S3, the Lugo G3 also has its own slicing software – the LUGO Cura. It is specially designed for the DCH head and is mainly to make using the device with various materials more convenient. It has also been improved with Cura features now easier to use. With this software, you'd have no issues configuring most settings without needing to go into the custom settings.
Design
Another key feature of the Lugo G3 is its design and overall aesthetics. It is sealed with the build chamber enclosed, ensuring the safety of its user. It also adds control against the environment, helping protect the printer itself and make your print quality better. Additionally, most parts of this printer are modularized. So when you need to replace parts or conduct simple maintenance, you can easily do it on your own.
Unlike other dual extruder desktop 3D printers, this device is smaller, lighter, and more compact. So it doesn't take up too much space. That said, this also gives it a smaller build volume than some printer models.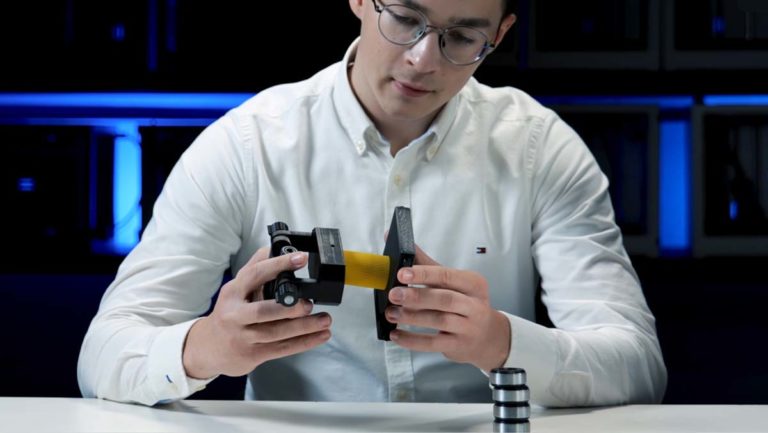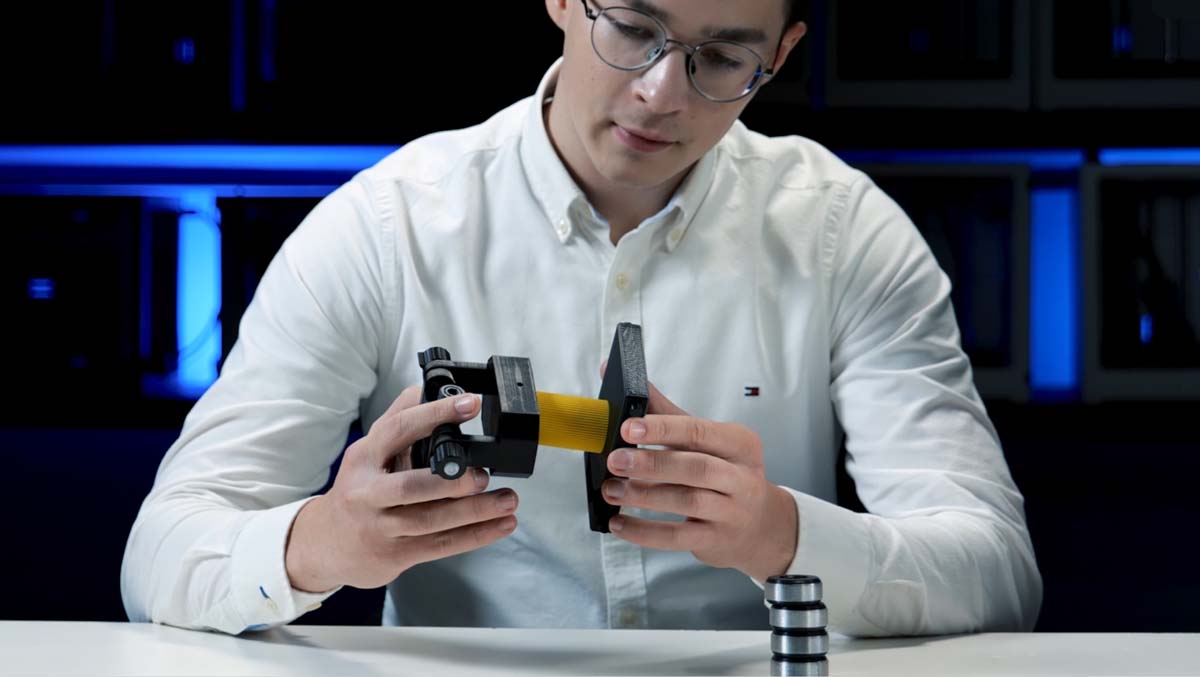 Final Thoughts
With its wide material compatibility, compact portability, purge filament technology, and ease of use and maintenance, the Lugo G3 is easily one of the best dual extruder desktop 3D printers today. Yes, there are other cheaper, more popular, and easily available 3D printers in the market. But if you are looking for the most efficient with dual printing capabilities, then this might just be the one for you.