ⓘ We are reader-supported and may earn a small commission at no additional cost to you if a purchase is made through one of our links.
Design & Build -

0/10

Features -

0/10

Sound Quality -

0/10

Mic Quality -

0/10

Battery Life -

0/10

Comfort -

0/10

Total Value -

0/10

MONITORS -

0/10

Image Quality -

0/10

Refresh Rate -

0/10

Ports -

0/10
Summary
Vanzy is a next-generation wearable mouse that offers full control over all your devices, from your TV, smartphone, laptop, tablet, and AR. It is CoX Space's follow-up project of the Snowl, a wearable ring mouse launched in 2020. It comes with a new chipset, redesigned app, upgraded software, and a much sleeker look at a surprisingly lower price.
Pros
US$20 cheaper
Redesigned app UI/UX
Can be used while charging
Faster and more precise controls
Cons
Takes a while to get used to
Almost 2 years after its very successful crowdfunding campaign, CoX Space is back on Kickstarter with its newest offering: the Vanzy. A follow-up and an improved version of the Snowl, Vanzy is a wearable mouse that allows you to control your devices with simple gestures.
With its latest chipset, the Vanzy promises to be better and smarter than its predecessor. Its whole look and feel got a major makeover as well. Using feedback from backers of Snowl, the company also integrated a few more improvements with its newer motion control ring mouse. What are these improvements? Find out in this review.
Overview
Launched on both Kickstarter and Indiegogo, Snowl received an impressive US$500,000 of funding from 4,500 backers around the world. While it was well-received and loved by its users, it wasn't perfect.
For one, the Snowl had noticeable motion errors. Accuracy via gesture mode and air mouse mode wasn't very good. Some also experienced a delay when moving their cursor and others have problems with the design, i.e. fitting the device into the metal band and unclear LED indicators. Not to mention the joystick cradle that nobody seemed to like or find a use for.
After much research and development, CoX Space was finally able to address and solve such issues with its follow-up product "Vanzy". It replaced the joystick cradle with a bar cradle, and there are now clear LED indicators for gesture or air mouse modes. The app, look, and design were also improved.
To make it even better, the Vanzy costs less than the Snowl. It is priced at US$129 while the former is US$149, making it US$20 cheaper. Compared to Tap Strap 2, which is a similar product, the Vanzy is also way, way more affordable.
Want to get the Vanzy at a much cheaper price? Make sure to catch its campaign on Kickstarter. Super Early Bird backers can enjoy a 39% discount and pay only US$79 for the whole set.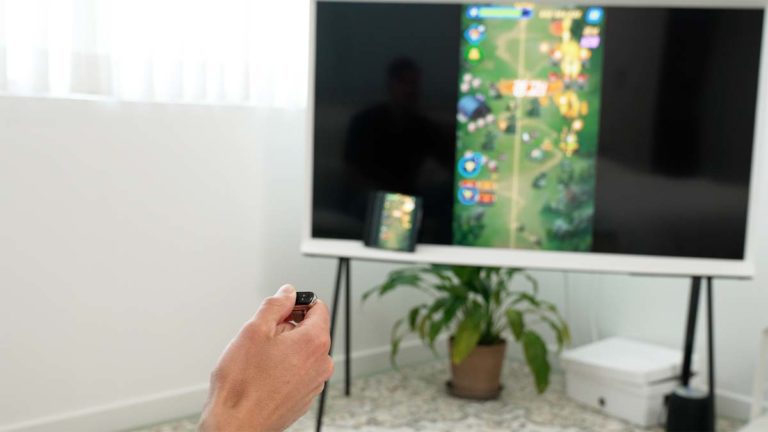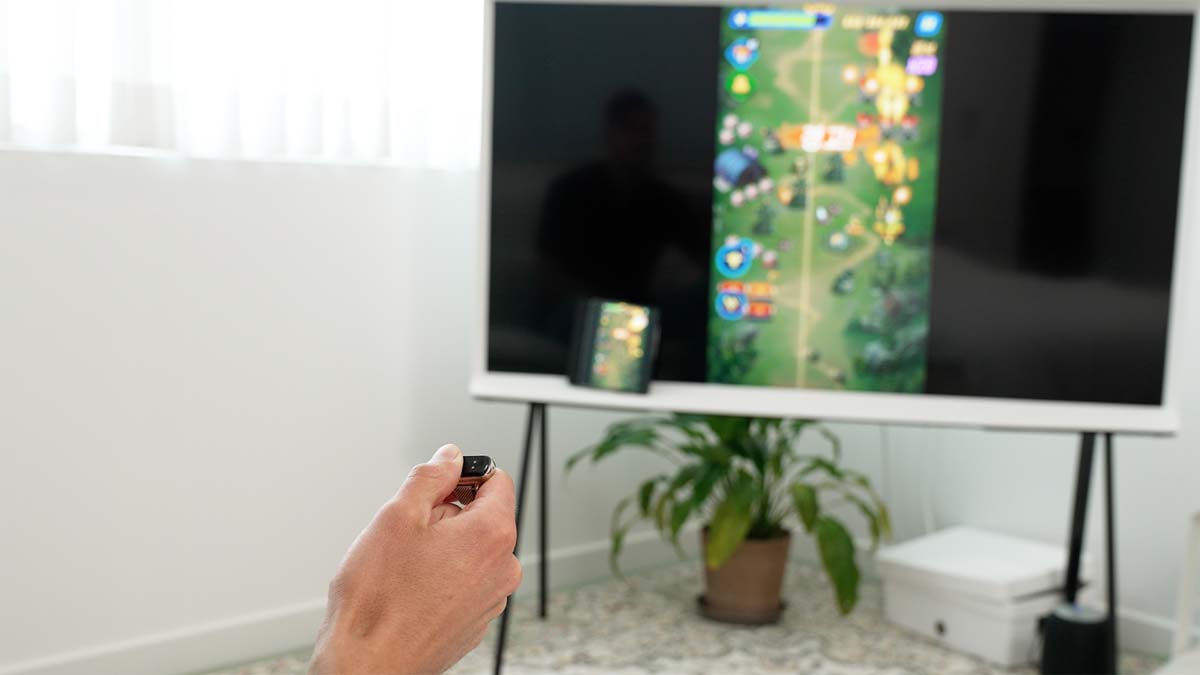 Features
Universal Compatibility
One of the best things about the Vanzy is that you can connect it to practically any device. Whether it's your smartphone, laptop, desktop, or tablet, you'll have no problem using it with this mouse. And this is possible due to Vanzy's universal compatibility. It works with android, iOS, Windows, and macOS.
Gestures
Similar to the Snowl, Vanzy can recognize and use your gestures to give you control over your devices. It uses machine learning for recording and learning your movements, which gives it better precision. This is perfect for gadgets and accessories that don't have many options for control. For Apple Airpods and other earbuds, for instance, you can't adjust the volume without voice command or taking out your phone. But with Vanzy, all you have to do is turn your finger clockwise or counterclockwise to turn the volume up or down.
You can also customize and set the gestures you want on the Vanzy, so using it will feel more natural. If you want, you can even use it for typing. It has a keymapping feature that allows you to assign your frequently used phrase to a gesture.
Bar Cradle Mouse
One of the biggest upgrades of the Vanzy is its new bar cradle. While an interesting idea at first, Snowl's joystick cradle had a lot of issues. It was slow, and some users noted having difficulty charging the ring since the cradle couldn't hold it properly. Using the mouse while charging was impossible, too.
CoX Space fixes these issues by introducing a new bar cradle, which has a better grip and form factor. It's fast and much more intuitive. It also allows you to use the Vanzy as a clicker while charging.
Air Mouse
Like the previous version, Vanzy has an air mouse mode that allows you to control all your devices with just your thumb. No need for a desk or a mousepad. It's like your ordinary mouse where you can right or left click and scroll up or down. The only difference is that your mouse is strapped to your finger.
Gaming is probably one of the areas where Vanzy's air mouse shines the most. You can use it just like a Wii remote, and with lots of games incorporating gyro controls, you have many options. Its motion controls give you better control in games that require precise movements and aiming. It also makes your gaming experience more immersive, which makes it perfect for VR gaming as well.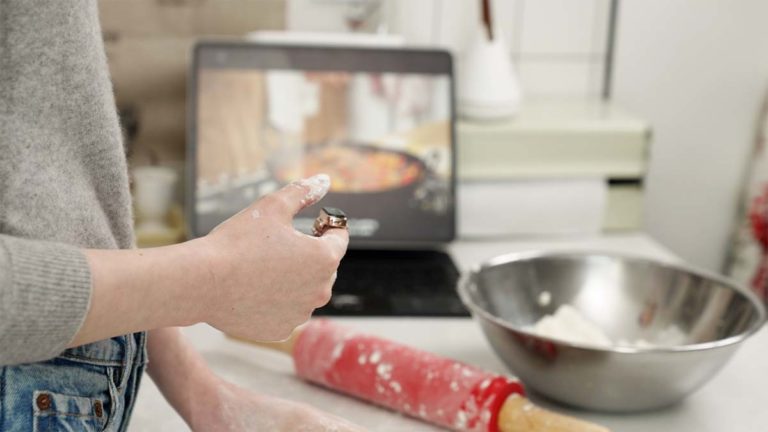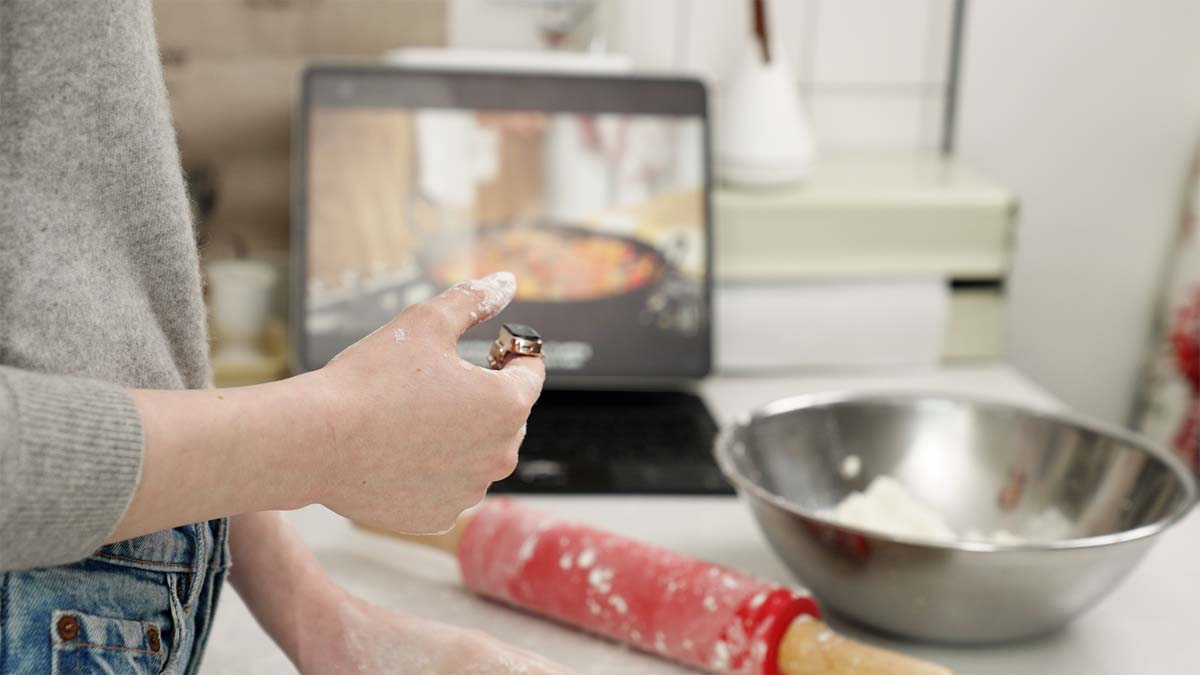 Specs
Ring Module
Charging Cradle
Weight
5g
52g
Wireless Connectivity 
Bluetooth 4.2 BLE
Battery Capacity
DC 3.7Vcx / 32mAh / Lithium-ion Polymer (LIP)
DC 3.7Vdc / 165mAh / Lithium-ion Polymer (LIP)
Input Voltage 
DC 5V / 32mAh
USB 5V / 0.5A
Compatibility

Android 5.0 or above
Windows 10 or above
Apple iOS 11.0 or above
iPadOS 13 or above
MacOS 11.0 or above

Charger Terminals 
USB-C Type
Charging Time
30 min
30 min
Operating Distance
Within 10m (open space)
Package Contents
Ring device, charging cradle, quick manual, finger band (M, L), USB-C type cable
What gives Vanzy its edge over other wearable mouse devices is its exclusive tech. For one, it uses a gesture machine learning recorder to learn from your movements, giving it better precision and usage. This is important since not everyone moves the same way.
Vanzy also uses a unique 3D position technology for measuring distances. So you can control your devices from any point within 10m. It also comes with a next-gen 9DoF sensor, which is far better than other devices with 3DoF or 6DoF since it can recognize more gestures, movements, and directions.

 

Design

The Vanzy had some real upgrades on design and overall look. Its ring module now has a fortified glass touch face, which is sleeker than Snowl's plastic. Its color was also changed to matte black from white, and its top design was simplified to make it easier to control. Another welcome change is the LED indicator on the left, which lets you know what mouse mode you're on. This way, you won't have to keep guessing.

As mentioned, CoX Space got rid of the joystick cradle and replaced it with a bar cradle. Not only is it more useful, but it's also more stylish. Aside from that, Vanzy's app had a makeover, too. Its user interface and experience have been improved, so it's no longer as inconvenient to use as before.
Final Thoughts
It took two years for CoX Space to follow up on the Snowl – and the wait was well worth it. By the looks of it, Vanzy has solved all of the issues of its predecessor. With a better app, chipset, and design, it is now more accurate and easier to use. The addition of the bar cradle was a big improvement, too, since it allows you to control your devices even while charging. The big cut down on the price was a great surprise as well.
Aside from that, the Vanzy looks sleeker and more stylish with its fortified glass centerpiece and new matte black color. And as cool, futuristic, and as flashy as it looks, its performance is just as well. Its motion-controlled gesture works well in everything – from giving presentations, watching videos, working out, playing games, VR, and even typing. Now, you have full control over all your devices at the tip of your finger.
But as with everything new, Vanzy requires some getting used to. It takes a bit of time before you can start using the device smoothly.
Make sure to check out the Kickstarter campaign.