ⓘ We are reader-supported and may earn a small commission at no additional cost to you if a purchase is made through one of our links.
Having tested the Shokz OpenFit earbuds for the past two weeks, I can confidently say they are an excellent choice for fitness-centred earbuds. The open-ear design is a standout feature, allowing me to enjoy my music while still being aware of my surroundings. This feature proved particularly useful during outdoor activities like running and cycling where safety is a concern.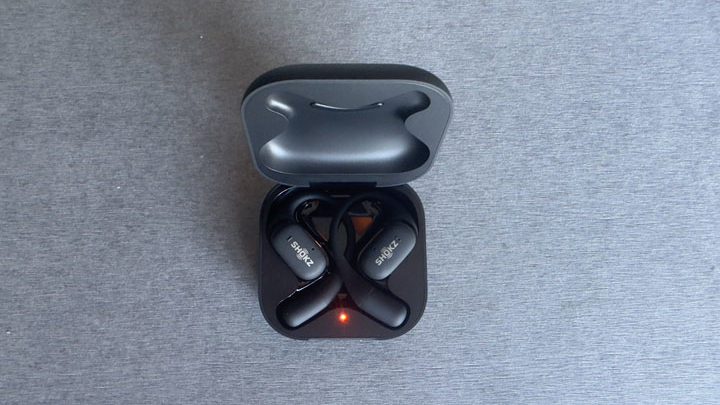 The truly wireless nature of these earbuds, combined with their compact carrying case, offered a level of convenience that I appreciated. The earbuds themselves are lightweight and comfortable, thanks to the soft silicone material and flexible ear hooks. I was able to wear them for extended periods without any discomfort whatsoever.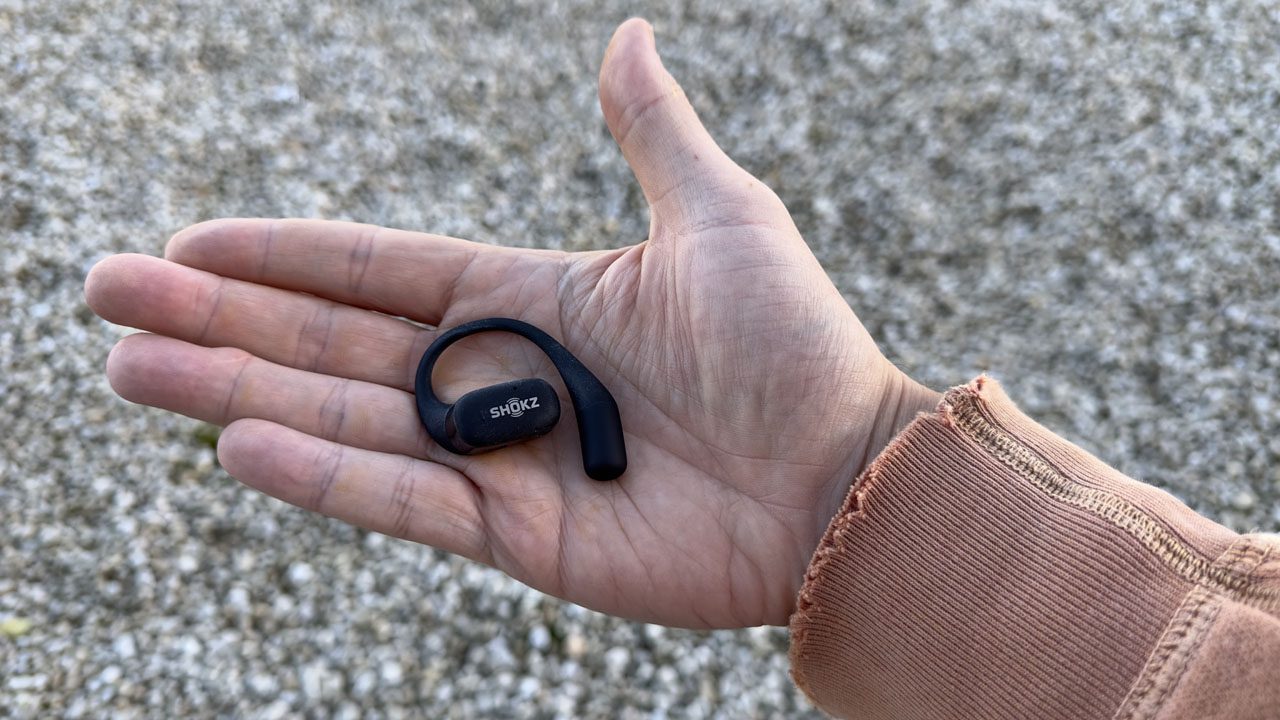 The sound quality of the Shokz OpenFit earbuds exceeded my expectations. Despite their open-ear design, they delivered clear, detailed sound with a decent bass response. This was achieved through the use of traditional drivers and Shokz's direct pitch technology, which directs sound into the ear canal while minimizing sound leakage. The dynamic range control feature, which adjusts the EQ in real time, contributed to a natural and immersive audio experience.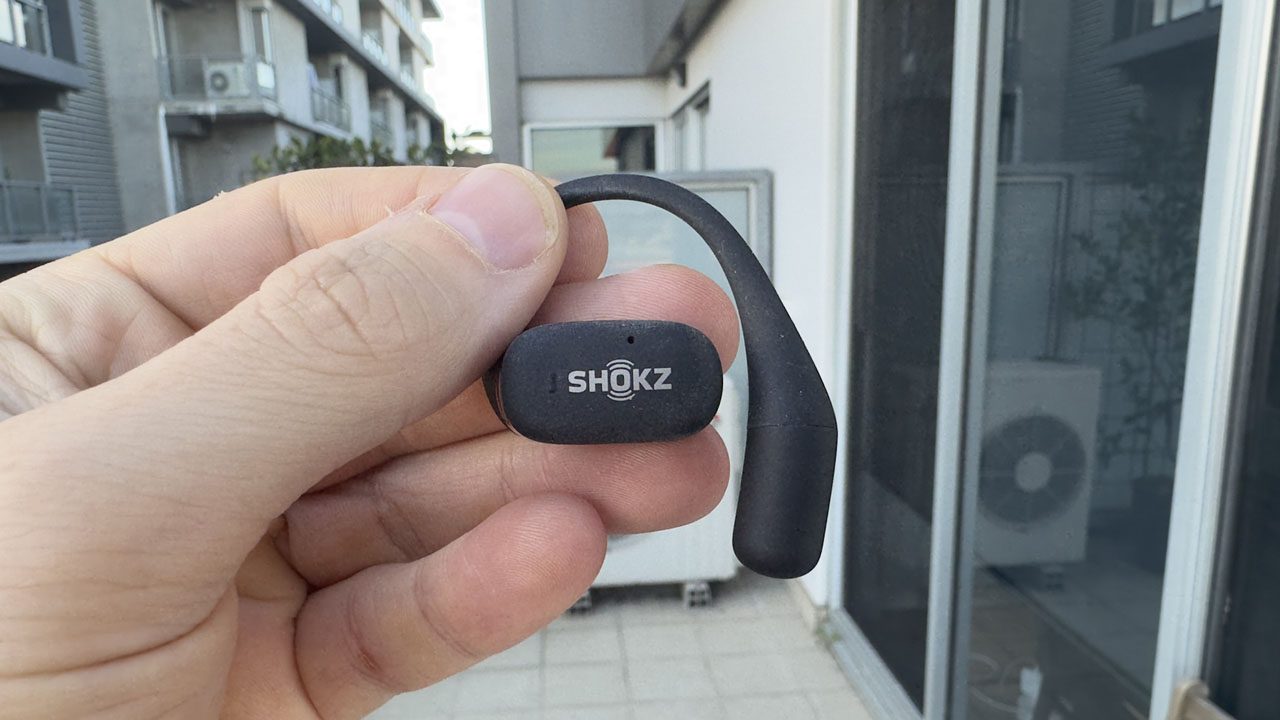 I'm a big Hip Hop fan and while listening to my 90's Hip Hop playlist I was pleasantly surprised with the depth and clarity of the bass lines. The beats were punchy and the vocals came through crisp and clear. 
The built-in dual microphones provided clear call quality. I found the ability to hear my own voice naturally during calls to be a significant enhancement to the call experience. They also did an excellent job at minimising wind interference which is surprising given their open design. The earbuds also have an IP54 rating, making them resistant to water splashes and dust, which adds to their versatility and durability.
The battery life of the Shokz OpenFit earbuds is impressive, offering up to seven hours of playback. The case provides several additional charges, totalling up to 28 hours of use. I found this long battery life to be suitable for extended use. The Shokz app allowed me to control the earbuds and adjust their settings, offering options to customize the touch controls and tweak the audio settings.
The app is simple but effective, with no real innovations but it does what you need and it does it well. But I must mention that I did find the touch controls a little bit difficult to use. You have to be quite precise which I found quite annoying while running.
While the Shokz OpenFit earbuds have many strengths, I did notice a few other areas that could be improved. One of these is the slight sound leakage that occurs when the volume is turned up past about 60%. While this wasn't a major issue for me, as I rarely listen to music at such high volumes, it's something to be aware of if you're in a quiet environment or don't want to disturb others nearby.
The pairing process also proved to be a bit cumbersome. While the earbuds automatically enter Bluetooth pairing mode the first time you take them out of the box, pairing them to a new device requires both buds to be positioned in the case and the touch pads on each bud to be pressed simultaneously. This isn't a deal-breaker by any means, but it's a bit more involved than the simple one-touch pairing offered by some other wireless earbuds like the Belkin Soundforms.
Lastly, while the battery life of the Shokz OpenFit earbuds is impressive, I was a bit disappointed to find that the charging case does not support wireless charging. This means you'll need a USB-C cord to charge the case. While this isn't a major inconvenience, it's a feature that I've come to appreciate on other wireless earbuds like the NuraTrue Pros and would have liked to see included here, especially at the price point.
Despite these minor drawbacks, I still highly recommend the Shokz OpenFit earbuds. Their comfort, sound quality, safety features, and decent battery life more than make up for these small issues, and they remain a versatile choice for safety-conscious fitness fans.