ⓘ We are reader-supported and may earn a small commission at no additional cost to you if a purchase is made through one of our links.
Sleep is essential in keeping our bodies and minds healthy. It's even as important as exercising and eating healthy. Unfortunately, a lot of us don't get the sleep that we need. Most people are sleeping less and the quality of sleep has decreased. Some also suffer from insomnia and other sleep disorders. Not to mention the difficulty in adapting to time differences by people who frequently go on business trips and travel. If you can relate to any of these issues then here's the product that you may want to check out: the Sleep i Mask. 
What is the Sleep i Mask? 
Sleep i Mask is a new product that is seeking funding through the largest crowdsourcing platform, Kickstarter. It is developed by LEESOL, a company that comprises of specialized engineers who have been working on the product since 2017. Yes, this product took 3 years in the making, including 100 trials with people with insomnia and 80 IRB clinical tests.
The Sleep i Mask is designed for basically anyone who is sleep-deprived. It aims to provide you with a high-quality sleep and condition your body at any place and anytime. As a result, you can sleep more soundly, improve your concentration, and relieve stress. The company also claims that this device can provide you with healthier skin.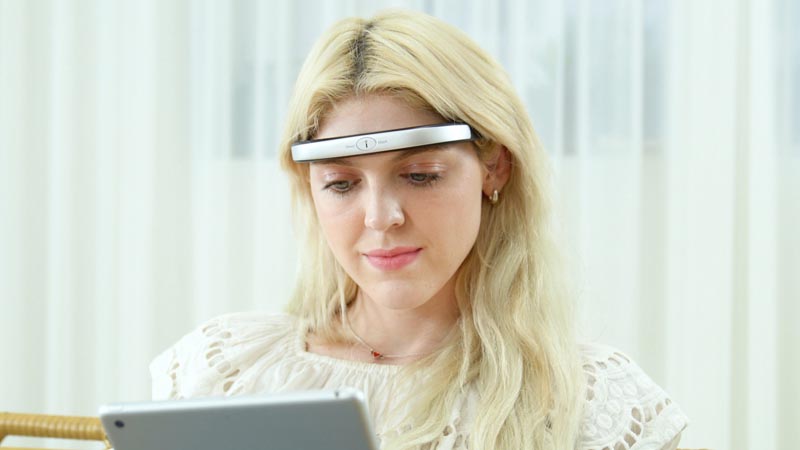 Features
For many, including us, most of our nights are spent staring at the ceiling and thinking (more like worrying) about everything and anything – which makes it impossible to fall asleep. This makes sleeping pills very tempting. However, when used regularly over a long time, this may result in serious consequences. Which is why the Sleep i Mask is looking like a great option. 
Designed to be worn on the forehead and temples, the Sleep i Mask looks similar to the Muse S – another headband that claims to help with sleep. Both are designed to be portable, easy to travel with, and lightweight. They are also meant to connect with an application through your phone. However, they have a huge difference in price. The Sleep i Mask, which has a retail value of $270, is a lot cheaper than the Muse S which is sold for around $350 on Amazon. 
But what makes LEESOL's Sleep i Mask different is its technology. It is powered by CES (Cranial Electrotherapy Stimulation) technology, where the device produces hormones that triggers sleep. Specifically, it is designed to help your brain secrete serotonin and melatonin. It is non-invasive and uses low-intensity currents to your head. More importantly, it's safe. 
From the Kickstarter project page, serotonin is the hormone that provides you a sense of stability, happiness, and psychological satisfaction. On the other hand, melatonin can help you experience REM in deep levels of sleep – which experts say should be about 13-23% of your sleep. This is so you'll feel fresh and be more alert upon waking up. 
Specs
Here's what else you need to know about the Sleep i Mask:
| | |
| --- | --- |
| Features | Specifications |
| Size | 0.3 inch x 0.6 inch |
| Diameter | 5.5 inch |
| Shape | Round headband |
| Current and Voltage | 3.7V / Rated current less than 500uA |
| Weight | 0.06 lb |
| Charging Cable | USB-C type (1M) |
According to the company's website, just 20 minutes of the Sleep i Mask can produce the following effects:
50% increase in serotonin, which helps improve your mood and reduce insomnia

8% increase in choline esterase which helps make you feel more relaxed

25% increase in melatonin which improves your chances of experiencing REM in the deep levels of sleep

98% increase in beta-endorphins for pain relief

75% ACTH for enhanced homeostasis

18% increase in cortisol to help reduce stress reaction

24% norepinephrine to increase your positive mood

500% ATP to help improve amino acid transportation and protein synthesis
Additionally, this device is also said to send microcurrents inside the cells, activating protein synthesis that can help recover your skin health. The company claims that it can increase oxygen transmission by 40% as well, which can moisturize your skin. 
Now, these are such big claims and the benefits could be amazing. For $270, it would be a great product to invest in – if it works.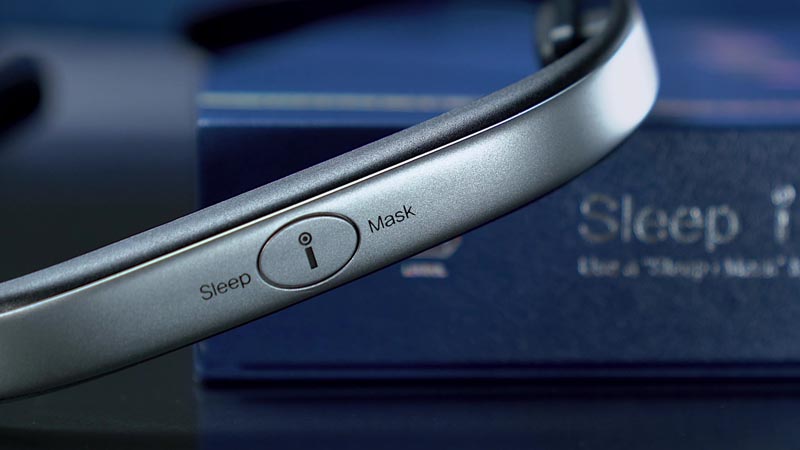 What's it Like to Use? 
Except for the technology behind the Sleep i Mask, everything about it is simple. You just have to charge it, put it on your head, press the button, and wait. The company recommends using it twice a day for at least 30 minutes every session. The best times are before you go to bed and during your breaks when you are reading a book or watching TV. You can also use it while you sleep. 
The great thing about the Sleep i Mask is that you don't have to time your usage. It will automatically turn off after 30 minutes – the recommended time of use. It's also easy to charge and it comes with a USB cable. However, this device does require a lot of time charging. The company recommends charging it two times a week for 3 hours. 
Does It Work? 
Now, the biggest question with such a product like this is does it work? The claims are great and the said benefits are amazing but if it doesn't work then you'd be just throwing $270 out the drain. So we looked into it and here's what we found.
According to a 2018 study on Annals of Internal Medicine, there is insufficient evidence to prove CES can help with insomnia, neuromusculoskeletal pain, headache, fibromyalgia, degenerative joint pain, or depression. Additionally, evidence of modest benefits from patients with depression and anxiety are weak. However, according to the product's Kickstarter campaign page, LEESOL has proven that the Sleep i Mask can improve the quality of sleep and treatment of lack of sleep by 30%.  
So does it work? Well, it's probably best to ignore the other claims about pain relief, depression, or insomnia. But in terms of sleep, we do believe the Sleep i Mask can be effective. But don't expect it to be a magic potion that instantly fixes your issues with sleeping. 
Conclusion
The Sleep i Mask looks very promising. Having spent 3 years developing the product, going through many performance tests, and prototyped 3 times, we have to commend the company for their commitment. While it could have been great to see a device that's 100% effective in helping you sleep better, there's just no such thing. 
We also love the fact that this device is safer than drinking pills at night and cheaper than other products meant to aid with sleep. So overall, the Sleep i Mask does offer great value for its price. Besides, while 30% may seem small for some, it can result in significant effects. And for someone who has been sleep-deprived for quite some time, this product can be a lifesaver.