Summary
Washing dishes has never been easier with the Dayoo Steam Cleaner & Dishwasher. Using a hot, high-pressure jet of steam, you can quickly clean and sterilise your dishes – and home – without dealing with the mess.
Pros
Can kill 99.99% of germs
Can be used for different items and areas of the house
Saves water
Powerful hot steam
Cons
Pricier than other handheld steam cleaners
An incredible combination of a handheld dishwasher and jet steamer, the Dayoo is a new kitchen appliance that puts the power of a dishwasher in a small and portable body. It uses hot steam to blast away dirt and grease wherever you aim it, leaving you with sparkling clean dishes without getting your hands dirty. Sounds pretty great, right? Let's find out more about this product in this review.
Don't have time to read the whole thing? Just click on any of the links below to skip to that section.
Overview
For those who don't have a dishwasher, doing the dishes means spending a couple of minutes or even an hour in front of the sink, scrubbing down grease and grime with an old sponge. While this is a safe and effective way to clean dishes, it can be time-consuming and tiring. Not to mention that you'll have to deal with dirty, soapy sink water.
Sure, you can just buy a dishwasher and put used plates, bowls, pots, pans, and other everyday tableware inside it and let it do all the cleaning. But with its massive size, not everyone has the space for it. It's also very expensive since you'd have to consider the initial price of the machine and the installation costs. Plus, it's impractical if you only have a few dishes to run.
Now, to make dishwashing easier and more efficient without burning a hole in your pocket, Dayoo Smart came up with a steam cleaner and dishwasher that you can control by hand. It blasts hot steam, which can remove even the toughest grimes. So you can forget about using a sponge, soap, or chemicals to clean and sterilise your dishes.
In terms of price, the Dayoo is offered at US$298 which is in the same price range as some of the most basic dishwasher models. But considering the labor costs associated with installing a dishwasher, the Dayoo is a lot cheaper.
The good news is, you can experience the Dayoo Dishwasher at a much cheaper price if you catch its campaign on Indiegogo. Instead of the US$249, Early Bird backers will only need to pay US$169. So you can save up to US$129 per unit.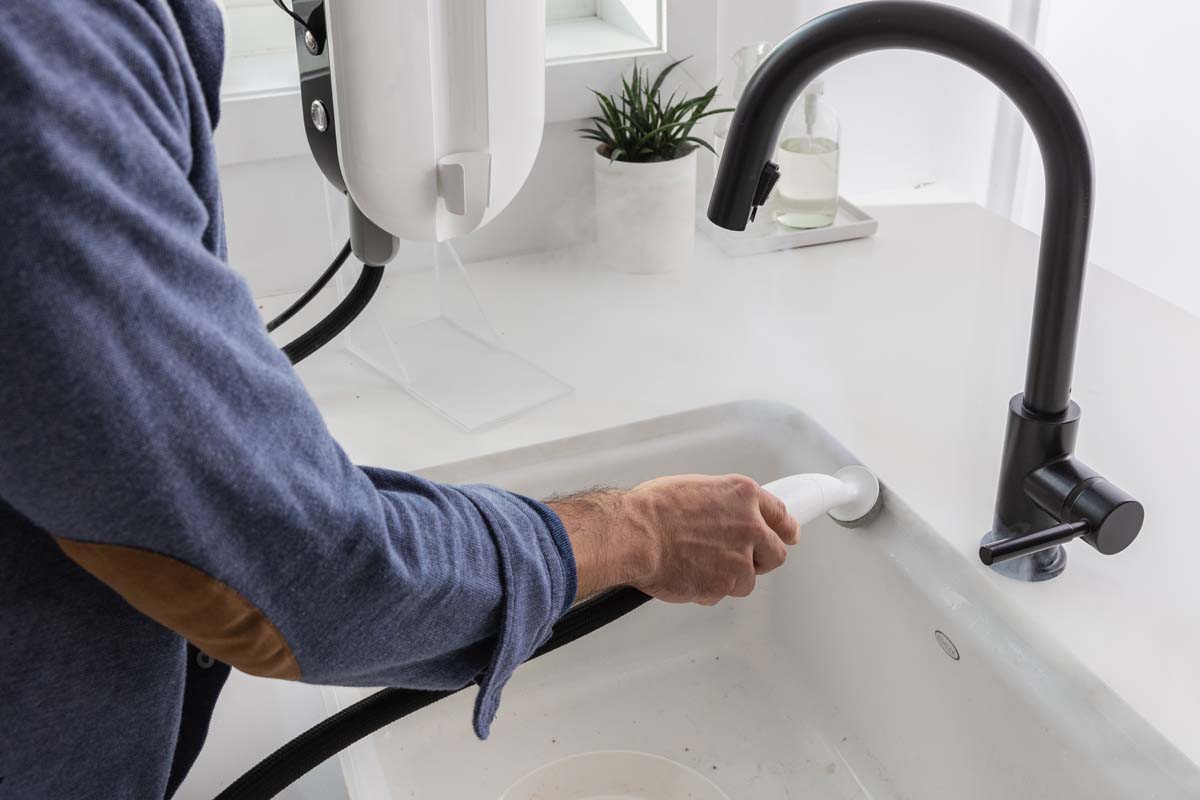 Features
Versatile
What's great about Dayoo is that it considered everything – even the extra-tough jobs. It has an easy-to-use pressure control dial so you can adjust the pressure according to the type of dirt you're dealing with. For example, a lower level is enough for cleaning leftover salad. However, you'll need a stronger pressure for dishes like greasy frying pans, oil-covered plates, and burnt pots.
The Dayoo also comes with multiple nozzles. There's a scouring nozzle for stickier messes and a silicone pad to brush old tough grease.
Multipurpose
Another great thing about the Dayoo Dishwasher is that you can use it for a lot of things. While its main purpose is to clean your dishes, you can use it for your sink, oven, and countertop as well. It's perfect for keeping your home clean, too. It can disinfect surfaces, freshen up skirting boards, and vapourize stains from your wall. You can also use it to deep clean your bike, e-scooter, ski board, surfboard, and even your car.
Since the Dayoo is 100% chemical-free and can eliminate 99.99% of germs, you can also use it to sterilise your baby's stuff. This can include bottles, toys, teethers, etc. It is also IPX6 waterproofed, which means you can use it in your bathroom as well. With it, you can get your bathroom fresh and sparkling again without worrying about any electrical problems.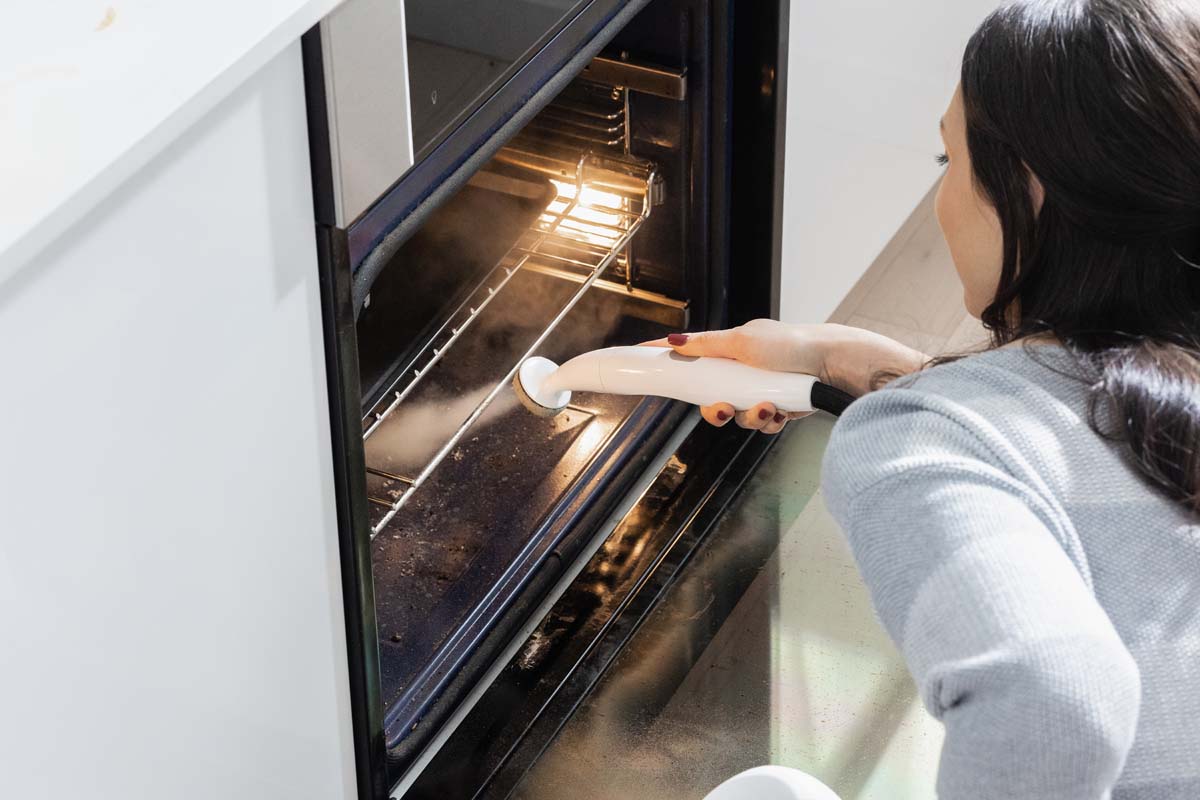 Safe
Anything that's producing hot and high-pressure steam can be a real worry, especially when you have kids around. So it's great to see that the Dayoo has certain safety features in place that can help prevent injuries and accidents.
For one, it has a built-in childproof lock so kids won't be able to use it no matter how curious they may be. It also has a smart safety design, which allows it to produce a 221°F (105°C) steam when held at 2cm away from any dish or surface. It can then cool immediately to a safe and comfortable temperature of 122°F (50°C) once the steam is released.
Water-Saving
As a bonus, the Dayoo helps you conserve water. Its 1.2-liter tank is said to last a week on one fill, depending on how many dishes you need to clean. On the other hand, a running tap uses about 6 liters of water per minute. So with it, you can save as much as 80% of water compared to washing dishes by hand.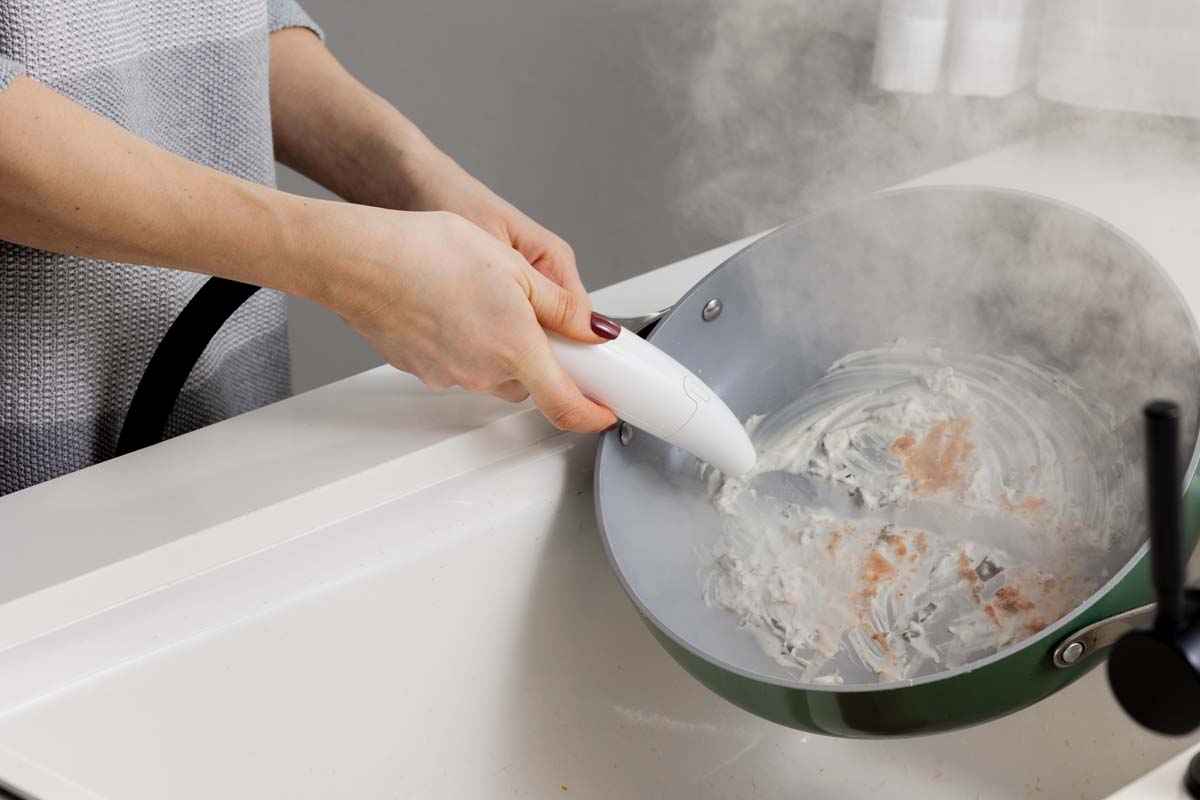 Specs
| | |
| --- | --- |
| Dimensions | 411 x 200 x 155.5 mm (16.18 x 7.87 x 6.12 inch) |
| Net Weight | 2.35 kg (5.2 lb) |
| Water Tank Capacity | 1.2 liters (0.3 gallons) |
| Power Cable Length  | 1.5 meters (4.9 ft) |
| Hose Length | 1.5 meters(4.9 ft) |
| Voltage | 220V / 120V |
| Frequency | 50/60 Hz |
| Rated Power | 1800W |
| Steam Temperature (Nozzle) | 221°F (105°C) |
| Steam Pressure (Nozzle) | 0.3Mpa |
| Steam Discharge Flow | 45 – 120 ml/min |
| Water Resistance | IPX6 |
The Dayoo Dishwasher uses a 221°F (105°C) and 0.3 Mpa jet of high-pressure steam to clean and sterilise your dishes. At this temperature, it is powerful enough to get rid of even the toughest grimes and grease. More importantly, it can kill 99.99% of germs and viruses.
Compared with other handheld steam cleaners in the market, the Dayoo has a hotter steam output. For instance, the Bissell SteamShot can only reach up to 212°F (100°C). This allows it to cut through oil, dirt, and grease without a problem, which also cuts down on your cleaning time.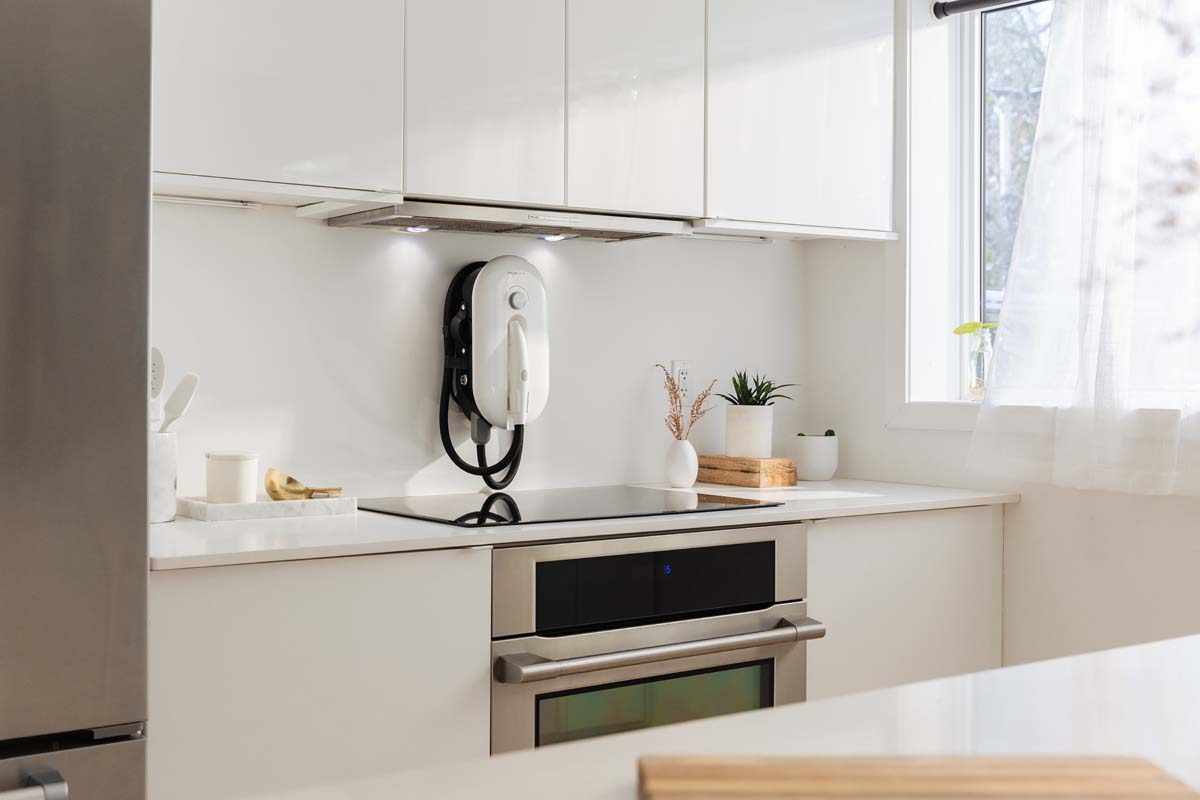 Design
What we like about the Dayoo Steam Cleaner and Dishwasher is its design. It is portable, so you can use it wherever you want. With it, you can clean any room and area in your home, including your bathroom and garage. It won't also crowd your kitchen, unlike regular dishwashers.
The Dayoo looks similar to instant water shower heaters but with a smaller handle. It is simple, sleek, and goes well around the kitchen, especially near the sink. It also has a cable holder, so you can keep the cables behind the unit. This keeps everything looking neat and tidy.
Final Thoughts
The Dayoo Steam Cleaner & Dishwasher is a perfect alternative to using a dishwasher or handwashing dishes. With it, you won't have to spend as much time or effort removing dirt, oil, grease, and grime. You can save space, money, and water, too. Plus, you don't have to get your hands dirty. Overall, this is a great device if you are looking to get the stress out of washing your dishes – and cleaning your home.