Antivirus software for Macs has always found itself not feeling the same love as its PC counterparts. The cliche is "Macs don't get viruses", but is this really true? Anyone who has used a Mac or knows a thing or two about computers know that that the answer is obviously no! There are plenty of malicious viruses floating around specifically targetting Mac users. Bitdefender provides a very good antivirus solution with different levels of cover depending on the product purchases. I personally use Bitdefender Premium and have been impressed with it so far. With that being said, let the Bitdefender Premium review begin!
If you're short on time head down to the Bitdefender Premium Review Summary Below.
Bitdefender Premium Security covers everything that you would expect and need from antivirus software. In addition to the usual antivirus protection, Bitdefender Premium Security even includes an unlimited data VPN service! In addition to the VPN, which is a very welcome bonus, Bitdefender Premium absolutely shines when it comes to the more traditional features you would expect from an internet security product. I'll attempt to cover as much as these as possible in this Bitdefender Premium review and split the feature inclusions into three categories, Protection, Performance and Privacy.
Protection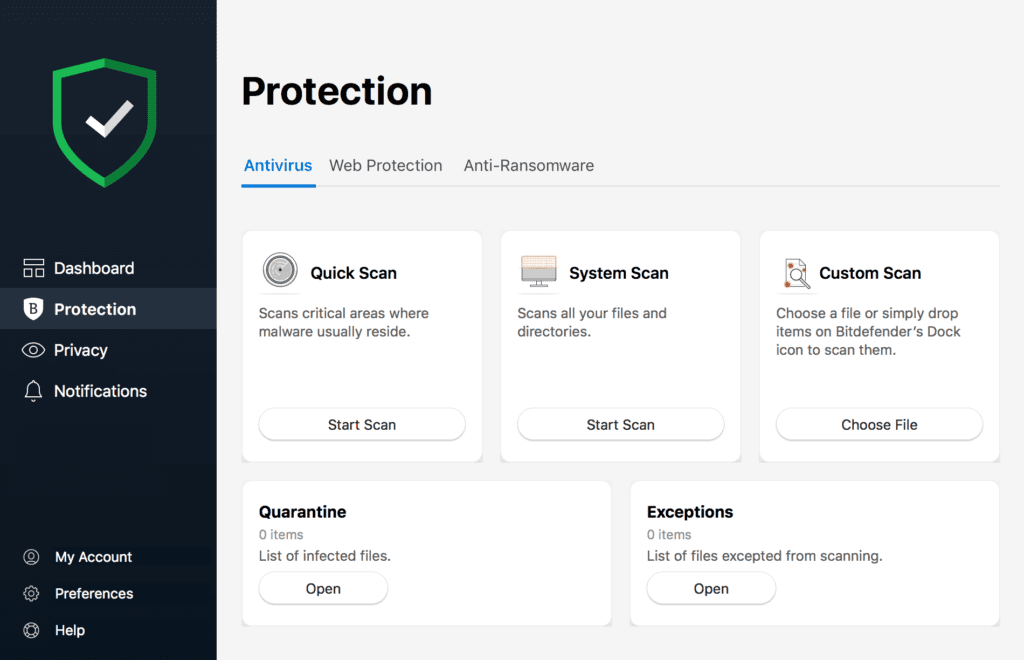 Bitdefender Premium protects against every known type of threat using a multi-layered protection system. Included in this system is an array of advanced security features including, but not limited to Network Threat Prevention, Anti-Phishing, Anti-Fraud, Antispam, Anti-Theft and a very useful Rescue Mode. I won't go into the nitty-gritty of each because you can get this info more accurately from the Bitdefender site, but this an impressive list.
Rescue Mode can be an absolute lifesaver when your computer is infected with some of the more malicious viruses. that require removal before Windows or Mac OS even loads. Bitdefender Premium will automatically identify this type of threat and boot your computer into Rescue Mode to remove the threat with minimal disruption. It's features like this that make the price of Bit Defender Premium such a bargain. Thankfully I haven't had to use it on my current Mac but I have fallen victim to this before, and not had the antivirus software installed to help!
Performance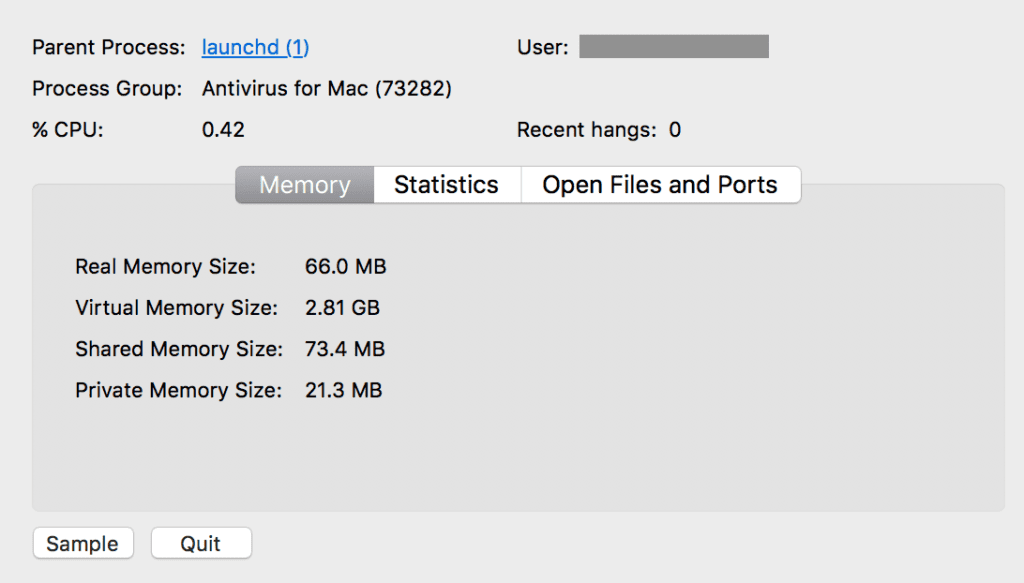 A common trade-off of comprehensive internet and device security is a performance drop off. Keeping a device safe requires work from your device which can detract from your system's performance. Well from my experience so far, the performance drop off from Bitdefender Premium is unnoticeable. For the sake of transparency, I'm using a 2016 MacBook Pro 2 GHz Intel Core i5 with 16GB of DDR3 RAM, not quite up there with the new Xbox, but not bad either. As you can see in the above screenshot, while idle, it is only using 0.42% of my CPU.
While running a "Quick Scan" the CPU usage moved up to roughly 4% but it was noticeable at the time.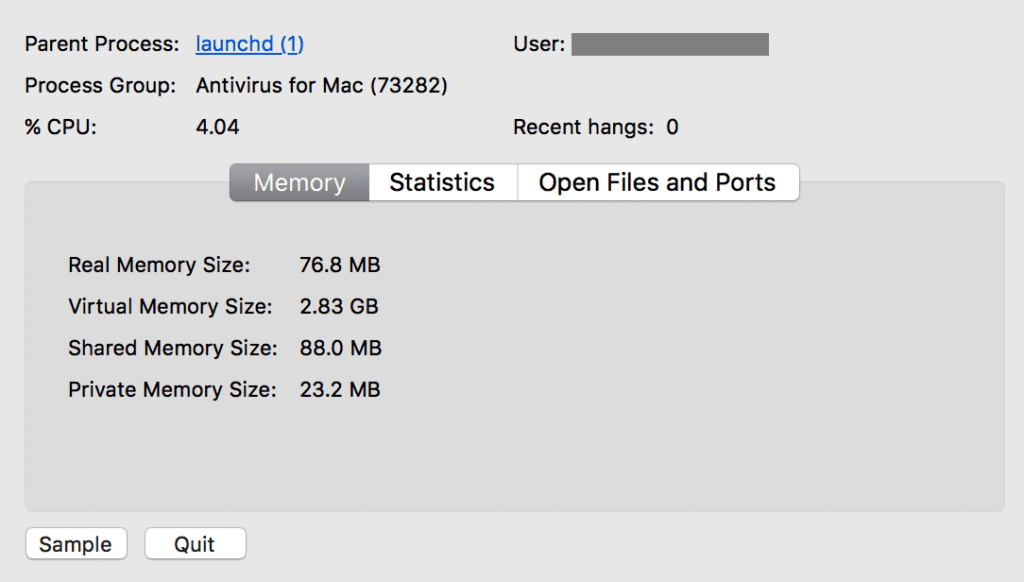 Bitdefender uses a number of different methods to minimise its impact. It will detect what you're currently doing on your device and adapt its usage around that. For example, if you're watching a movie or playing a game, Bitdefender will lower its impact as to not disrupt your enjoyment.
There is also a battery-saving feature called Battery Mode which optimises your system to save battery. This is particularly useful for travellers or business people who are always on the go.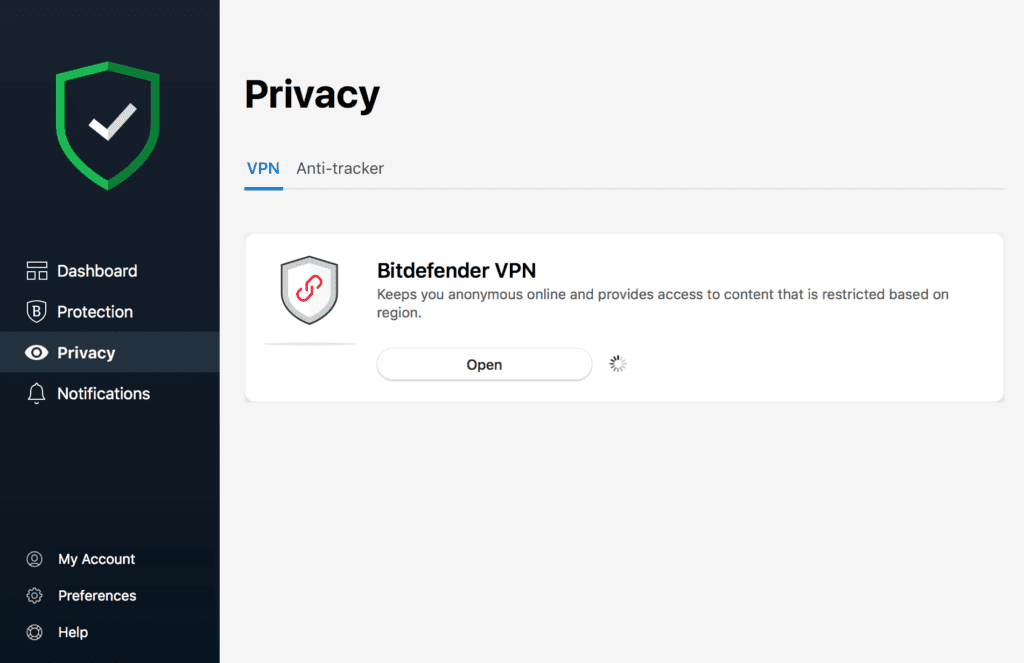 Privacy
Online privacy is a current hot topic and looks to continue that way. Thankfully your privacy and personal information are completely protected with Bitdefender, which even includes an unlimited data VPN for added security. There are 23 different systems included protecting your privacy from a microphone monitor to a password manager. Take a look at the product page for a very in-depth breakdown of all of the privacy features.
Online banking protection is obviously hugely important and it's good to know that your financial privacy is protected. Online banking can be completed through a unique, dedicated browser for complete peace of mind. While online shopping can be more secure and more convenient with credit card details stored safely and securely.
If you work with any sensitive documents that need deleting then the File Shredder is very useful. Generally speaking, when you delete a file it is not completely deleted and can be potentially recovered. Well, File Shredder will ensure that once you delete a file it really is gone, for good!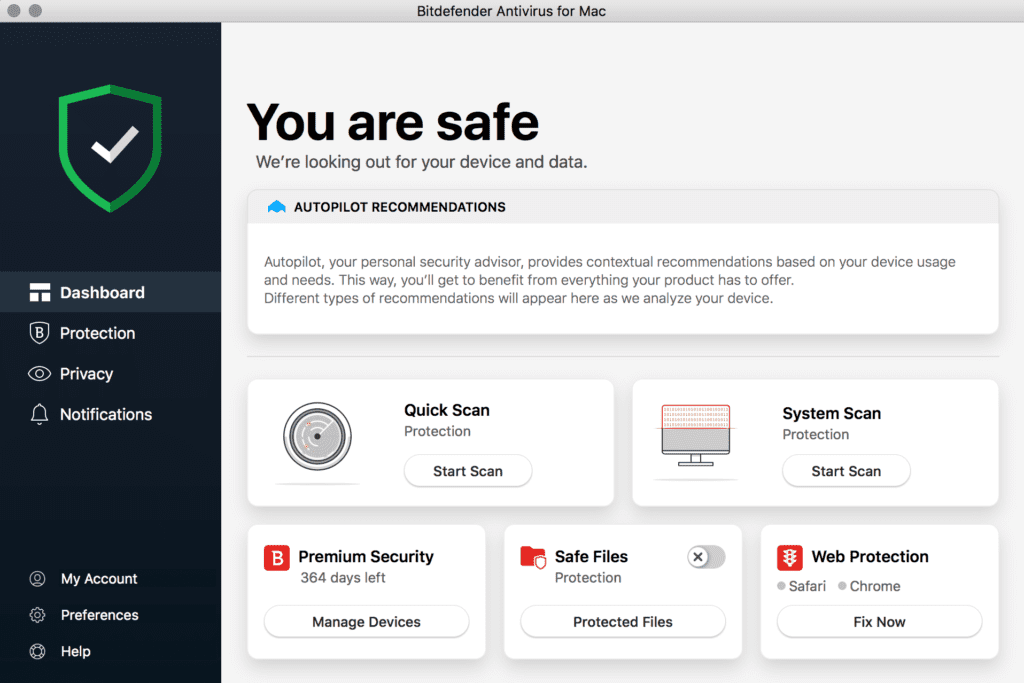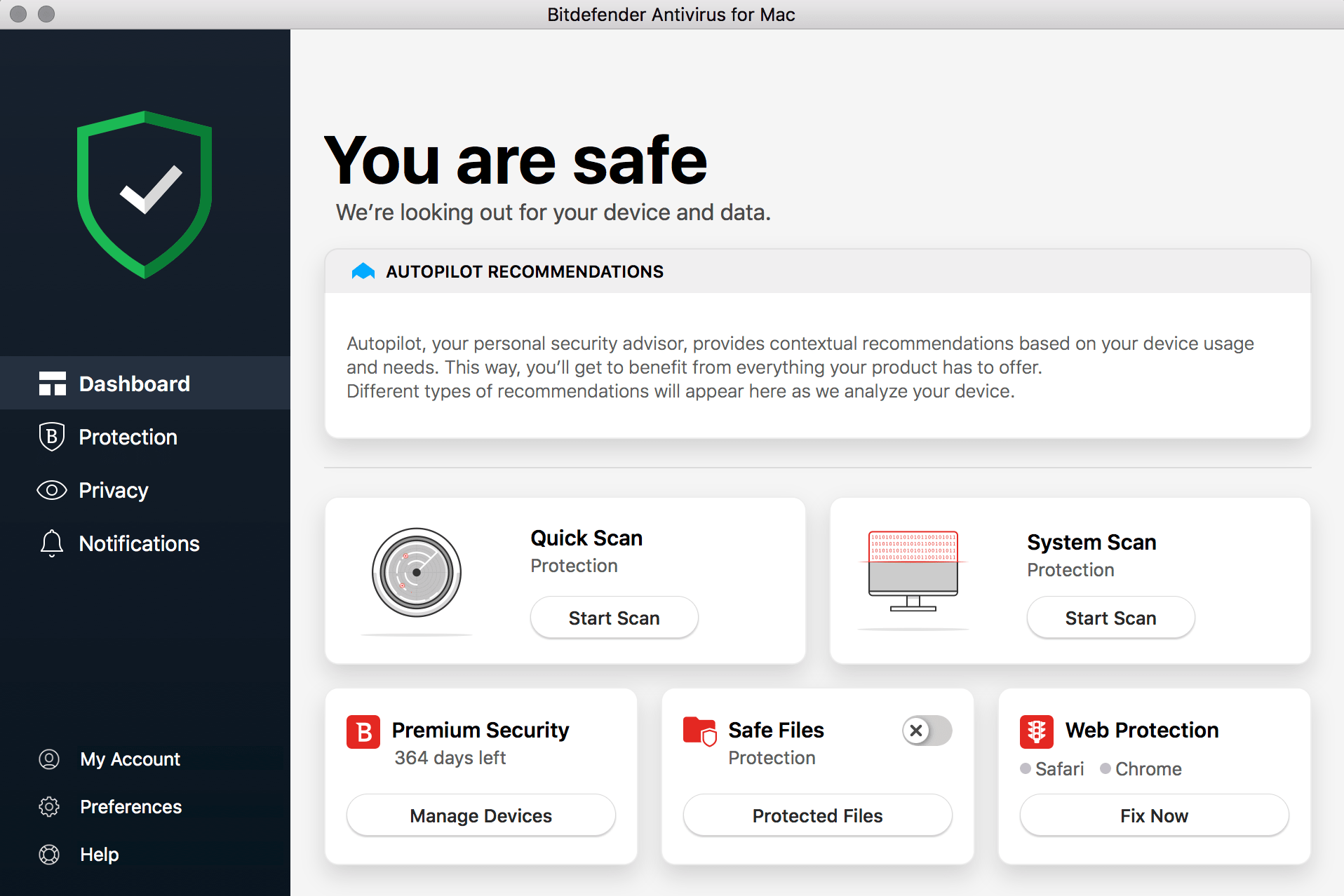 What's It Like To Use?
Overall, Bitdefender is relatively simple to use even for non-technical people. There is a lot of customisation available but for the average user, it really isn't required. The interface hasn't changed much from the previous iteration and retains its simple interface with clearly labelled and toggleable functions.
For those who want a set-and-forget anti-virus software, this will certainly do the job! If you are more technically minded then you can tinker away until your heart's content.
The VPN
The inclusion of a VPN was a huge bonus for me. As an Englishman living in Australia, I must admit I've missed my fair share of Match of The Day! MOTD is the cream of all the football review shows and having access to it again is fantastic.
One thing I've noticed, and apparently others have too, is that you may need to connect and reconnect to your VPN a few times before iPlayer grants your viewership. Apparently this is because iPlayer can sometimes detect a VPN's IP address, which it blocks.
Saying that there are dozens of different countries you can connect to access geo-specific content. Netflix just got a whole lot better!
The Conclusion
It has to be said, Bitdefender has done a stellar job with their antivirus software. It ticks every single box we covered and many more that we didn't. There really is a lot to this tool and we will provide a more comprehensive review after we've spent more time with the product! I would happily recommend this to my friends and have even gone as far to install licenses on our office machines!
–
Content Disclaimer: Our 'Bitdefender Premium Review' is totally independent and has not been commissioned by the company in any capacity. Mr Gadget has not received any endorsements for this writing including financial reimbursement, free advertising or any Bitfender Premium Licences by way of gift. If you purchase this item via an affiliate link on our website, we may receive a small commission from the seller. We hope you enjoyed!