Smart thermostats have been around for a while now. And since their release, they have become an integral part of any smart home.
But the question is, are they really the smart choice?
Keep reading to find everything you need to know and more!
What Is A Smart Thermostat?
A smart thermostat isn't too much different from a traditional thermostat, except for a few key features.
Because smart thermostats connect to your Wi-Fi, it opens up a whole range of new and exciting benefits to explore.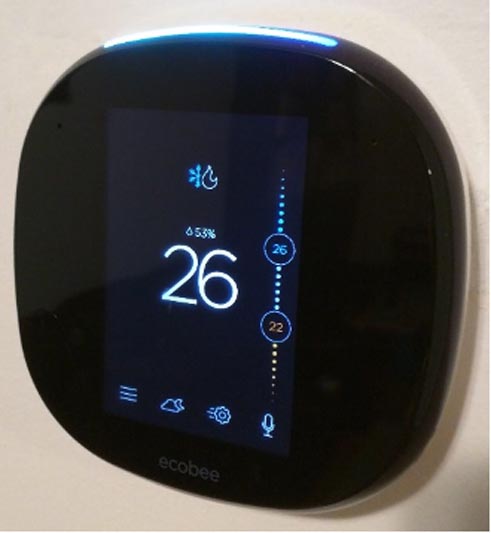 One of the main benefits is being able to control the thermostat remotely. 
This feature can be completed by using the smartphone app, smart assistants, and other internet-based devices.
Using this feature allows you to set schedules and control your heating and cooling needs from anywhere in the world.
Wait, it gets better:
Some smart thermostats like Nest can learn your habits and control the temperature based around that information.
Then you have things like geofencing. This fantastic feature controls your heating and cooling based on your location. 
Not only does this make forgetting to turn the heating off a thing of the past. But it also helps get the house to the right temperature at the right time.
And it doesn't stop here:
Smart thermostats are the number one smart device for saving money because they help you save the amount of energy you're using.
It's thought that using a smart thermostat can save you up to 23% on your energy bills, which is quite exceptional. Because of this, smart thermostats can actually pay for themselves within the first couple of years. 
Not bad, eh?
But it's not all roses with smart thermostats; they have a few "cons", or areas that need addressing before you continue.
To start with, if someone's always home, smart thermostats lose their appeal. Chances are you're going to use a consistent amount of energy, so you won't have to make too many changes.
The other thing that should be mentioned is compatibility. You need to make sure your smart thermostat works with your existing unit.
And this works in reverse; if you upgrade your heating or cooling system, you need to make sure it works with the thermostat.
Smart Thermostat Buying Guide
If you're thinking of purchasing a smart thermostat, you really should take a look at this buying guide. 
Finding a new smart device can be stressful enough, and this gets made even worse if you don't know what to look for.
So to make your life easier, here are some things you should look out for:
Installation
One of the most significant benefits of smart devices is how easy they are to install, and your smart thermostat shouldn't be any different.
With most smart thermostats, you'll have no problem installing them yourself. A lot of the thermostats will have an installation guide with the app.
The best way to find out how easy the thermostat is to install is by reading user reviews. It's the only way of getting real-life advice.
C-Wire
The need for a C-wire varies from thermostat to thermostat, so you need to keep this in mind. If you haven't got a C-wire installed, you might want to look at the Nest Thermostat.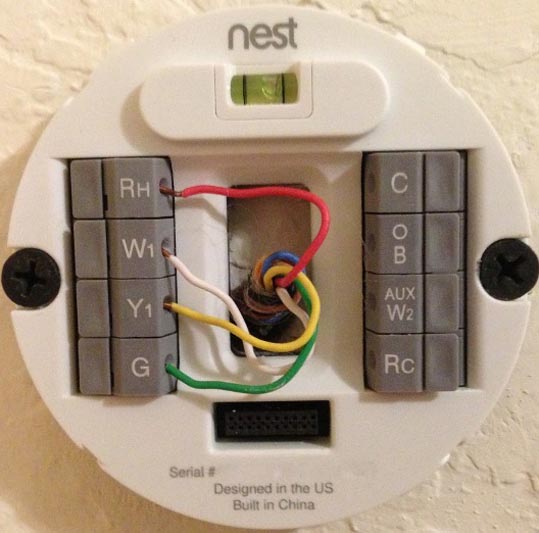 But, here's the thing:
Using a C-wire is recommended; not using it can cause permanent damage to your HVAC system.
If you haven't got one already installed, it's definitely worth getting one. For this, you'll need to call in the professionals. 
Remote Access
If you want to control your smart thermostat from anywhere in the world, you need to make sure it comes with remote access.
This feature lets you control the temperature of your home from anywhere, as long as you have a Wi-Fi connection.
This is one of the most significant features of a smart thermostat, so you'll find most will have this option.
Geofencing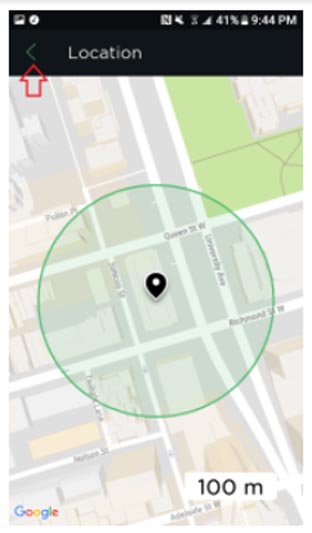 This is an excellent feature for anyone that's a little forgetful. Geofencing uses your app and smartphone GPS to determine whether you're at home or not

In essence, if you leave the geofencing perimeter, it will automatically turn off the heating or cooling system. And it works the other way too.
When the thermostat realizes you're on the way home, it will start up the HVAC system in anticipation of you arriving home. 
What this means is, when you get home, your house is already at the perfect temperature.
Integrations
For smart homes to really work for you, everything needs to be compatible with each other. 
For this reason, you need to check things like your smartphone's compatibility with the app. And if you have a voice assistant, you should also be checking if it's compatible with your chosen thermostat.
Other things you might want to check is IFTTT, smart vent, and stringify. 
Among all, we've augmented more cool smart home gadgets to integrate with any modern home, like the Heat Controller, an intelligent thermostat by Fibaro.
Top Smart Thermostats Brands On The Market
If you're not sure which thermostats to go for, don't worry. Two names really stand out; you can take a look at them here, or keep reading to get a brief overview:
Ecobee5
The ecobee smart thermostat comes in a rounded square shape with a glossy glass finish, which adds a touch of style to the device.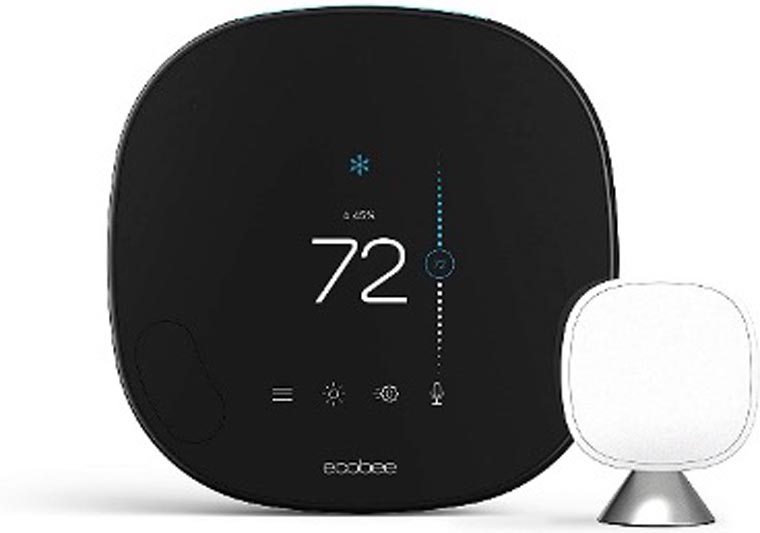 They use a touchscreen display to provide you with all the information you need for heating and cooling your home.
The installation of the device is super easy; it only takes a few minutes to get things up and running, if you have a C-wire ready.
They claim to be able to save you 23% on your energy bill, so it pays for itself pretty quickly. 
Nest Learning Thermostat
For many people, the Nest learning thermostat has the better of the two designs. Its smaller circular shape didn't just look more modern, but it felt more stylish too.
This was mainly down to its learning abilities; users found they only had to make a few adjustments to the programing before it knew how they liked it.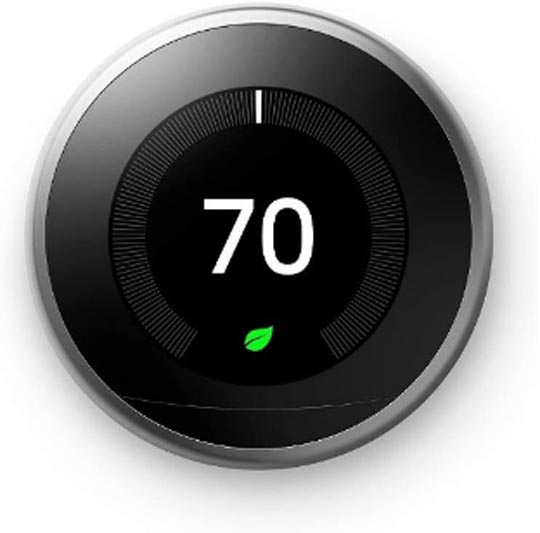 Like the ecobee thermostat, Nest claims to save you around 23/25% on your energy bills, which isn't too shabby.
The significant benefit of this thermostat is you don't need a C-wire to complete the installation, although it is suggested to use one.
Round-Up
Smart thermostats have the unique ability to save you money, no other smart devices compare. In just a year and a half, they can save you enough money to pay for themselves, after that it's pure savings. 
If you're looking to purchase your first thermostat, please take a look through the buyer's guide. It's the best way of understanding what each feature means for you.
If you want to know which smart thermostat is the best out of the two above, then it's probably the Nest thermostat.
There seem to be more positive reviews about the Nest Learning Thermostat as opposed to ecobee. But when it comes down to it, both thermostats work very well, and they save you money.
In the end, it will come down to personal preference.